(1)
The Left likes to assert that money from the NRA and the Koch brothers has an outsize impact on the GOP winning elections.
This is an opportunity to expose the Left's hypocrisy & disregard for the will of
#WeThePeople
& the great US Constitution.
#MAGA
#KeepDiggingDemocrats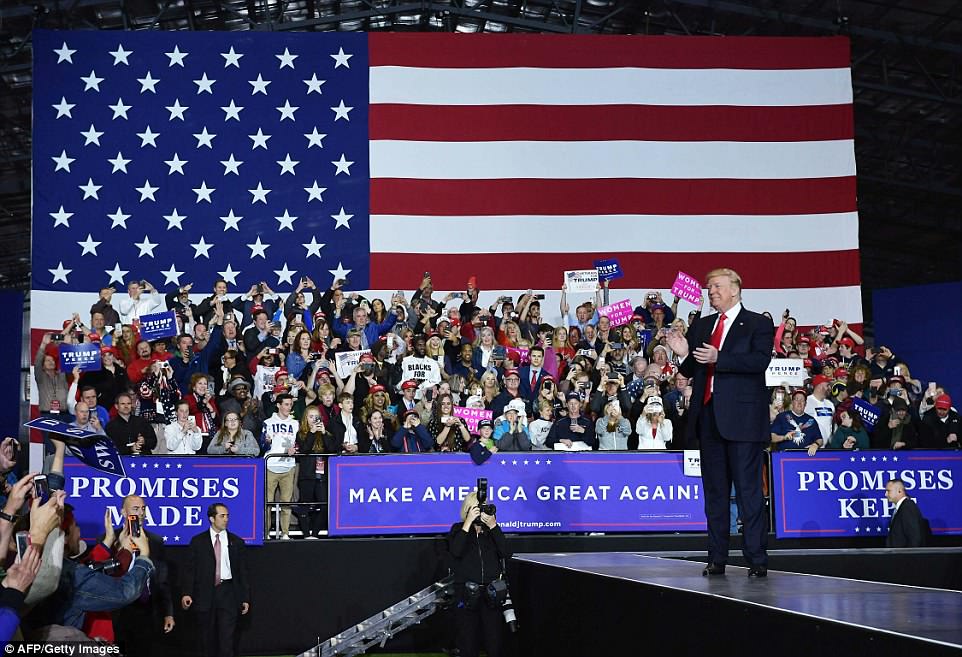 (2)
The Citizens United case was about conservatives seeking to have the law enforced so that every citizen can exercise free speech, in spite of the Obama admin's attempts to tilt the scales in favor of Democrats.
(3)
However, the Democrat talking point about Citizens United is that the court decision allows big bad corporations to buy elections. Supporters swallow this lie rather than doing their own research about the case and the vital free speech issue at stake.
(4)
The point of this thread is that we all should be able to donate whatever we want to a political cause or campaign. The $2,700 personal limit on campaign contributions is meaningless and achieves nothing except job creation for federal officials.
(5)
Both the GOP and the Democrats are supported by their own set of politically active billionaires. We have the Koch brothers, Sheldon Adelson & several others. They have Gates, Zuckerburg, Dorsey, Soros, Buffett, Slim, Bezos, and more, way more than the GOP has.
(6)
Yet the Democrats constantly whine about just one pair of billionaires and the citizen-funded NRA, which costs around $45 to join. Hardly "big business" funding the NRA. It's ordinary families supporting the US Constitution, self defense & as a last resort, the country itself
(7)
Many of the Congressmen and women who receive NRA money only get about $5k a year. That is not enough to sway anyone from being anti-2A to pro-2A.
Pro 2A people get elected because WE want to vote for them. Not bc the NRA donates to them. We fire them if needed.
(8)
Rather than admit that their own terrible candidates are the reason they lose elections (>1,000 during Obama's 8 years), Democrats try to shift the blame onto "big" business, lobbyists, and corporate donors.
What if it's really "little" businesses & their employees?
(9)
The USA is the best country in the world to be an entrepreneur or owner of an SME (small to medium sized enterprise). And Trump is making it even better. SMEs create jobs and wellbeing for Americans and their communities. The best welfare program is a job (Reagan).
(10)
Today casino mogul Sheldon Adelson donated $30 million to GOP House campaigns. He worked hard for his wealth, creating many good jobs, like Trump did (60k of them). He has just as much right to donate as Gates, Buffett and Soros do.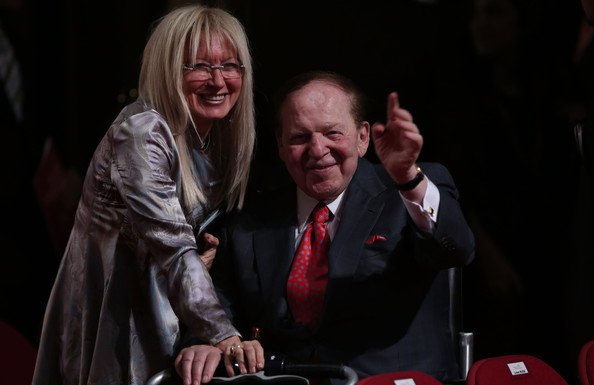 (11)
Personally I'm thrilled that Adelson has been donating to Republican and other pro-Israel causes for years. The fate of Israel aligns with the fate of America. We can only get international terrorism under control again by supporting Israel & likeminded Mid East countries.
(12)
Both parties unfortunately include anti-Semitic people. They occupy all levels of the Democratic party, which somehow still manages to win the votes of a majority of Americans of Jewish descent. A tiny group of GOP voters are anti-Semitic. I denounce them every chance I get.
(13)
So if any anti-Semitic people want to reply to this thread with "muh rich Jewish people" etc, be my guest. I have studied the facts about the words, actions and silence shown by Dems.
Anyone who values education, family life & is smart at business will do well in the US.
(14)
Whether your heritage is Jewish, Chinese, Japanese, British, Native American, Cuban or Iraqi, I don't care: What matters to me is the content of your career and the merit of your actions.
Work hard, act well, and donate to a political party: Fine with me.
(15)
I and the millions of other Trump supporters are glad that Adelson and others invest in supporting the party that right now IMO is the best for America (and the world). We aren't able to donate as much but Americans give what they can.
(16)
The GOP is on track to buck the
#Midterms
trend and knock it out of the park in November. Democrats have shown no sign of learning from 2016 and simply double down on their failing strategy every day. Keep it up, I say!
(17)
Democrat donors use CNN, NYT, WaPo, Facebook, Twitter, Google & YouTube to tilt the scales in their favor. That's why I never spend energy trying to change their mind.
CNN doesn't need to earn ad revenue. It's funded in perpetuity by owners to be a PR mouthpiece only.
(18)
FOX news is no longer the conservative-biased network it once was. Sure, a lot of the time the content is. Or it's neutral, unlike the others. But increasingly, the bias of James Murdoch affects the content. So take it with a grain of salt.
(19)
The GOP wins elections bc voters prefer its message & record. At this point, the only way we lose is if voters fall for AL-style disunity. We must take into account who Trump endorses in the primary.
#LutherWouldHaveWon
& he isn't swamp. 4 states this week: So far so good.
(20)
It doesn't matter whether the Kochs donate to GOP candidates or Trump because donating to the former is essential for the MAGA agenda.
Even if they didn't donate a cent, the Dem talking points would still focus on them. Same with the NRA. Trump has other big donors.
(21)
George and Alexander Soros are not the only big donors on the other side. There are dozens, if not hundreds of others. If the Soros family stopped donating tomorrow, left wing causes would just get the money from another billionaire.
Forget Soros, he is so 2016.
(22)
Another way Democrats lie about Republicans is by using "denial, blame and minimization" concerning their own people's corruption and/or sex crime convictions while portraying our side as crooks, esp re sex crimes. A quick look at objective data disproves them.
(23)
Democrat pro-abortion talking points involve projection onto the GOP, as follows.
"You aren't pro-life, you're pro-birth & only care about kids until they're born."
"You oppose abortion except when you want your mistress to have one."
(24)
Assertion 1 is obvious nonsense & refutes itself. Assertion 2, the "GOP mistress abortion" canard, is based on a minuscule number of cases over decades, that also included Dem politicians. Besides, GOP WOMEN are pro-life. We don't have a mistress. Nor do most GOP men.
(25)
I remember from my own liberal brainwashing in youth that Dems perceive sexual abuse as a primarily right wing problem. (So dumb, I know). They tell themselves "Christian conservative men are repressed, forcing them into risktaking behaviors good liberal men can resist."
(26)
It's typical of the leftist mind to deny the agency of a sex offender like this. And also to ignore that women can abuse too. Over just the last two years I have seen far more sexual abuse convictions of US liberal politicians and supporters than I have of GOP people.
(27)
It's such an old saying I no longer know who said it first, but it's especially true of Democrats at this time.
"Whatever they accuse you of, they are doing themselves."
Don't @ me with exceptions, I'm not saying it's an absolute. It's just uncanny how often it's true.