Media Terrorism!

Huff Post "source' is a woman I met in 2016 & had to file a police report against her for trying to break into my home & harm me.

HuffPo & CAIR teamed up with an individual who also wanted to hurt me, spread lies, harm my family & scare me into silence

(cont)
HuffPo is now operating as a media arm for Hamas-linked CAIR!
It's not coincidental, CAIR's spokesmen was quoted in this libelous hit piece against me
I have spent years, demanding "Media" like HuffPo explain why they work with CAIR-HAMAS when even our FBI cut ties with them.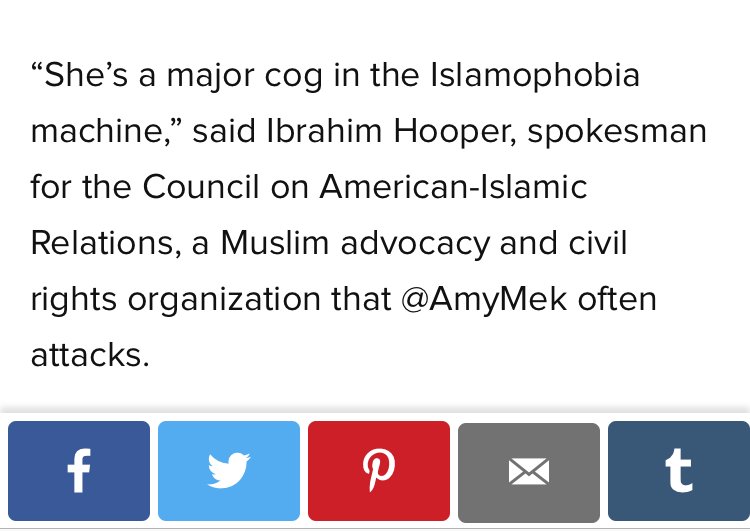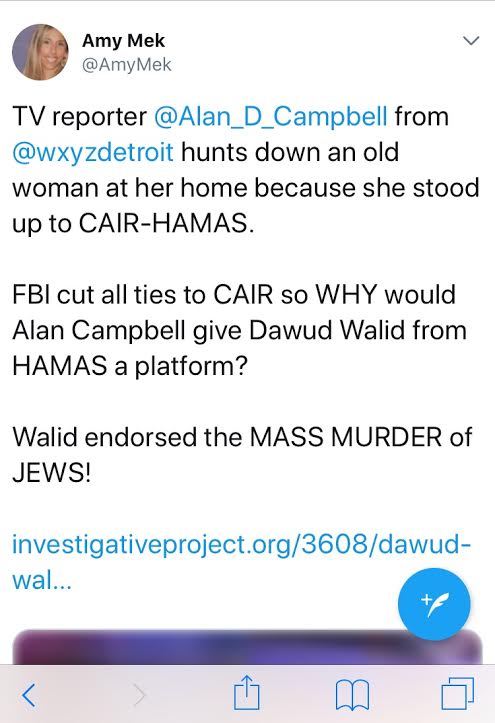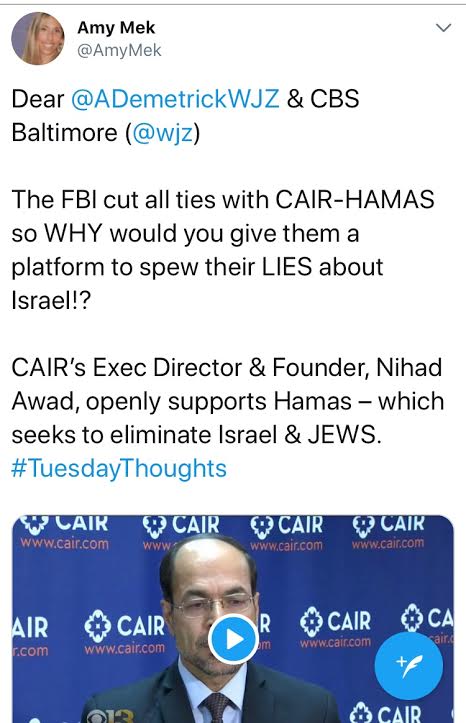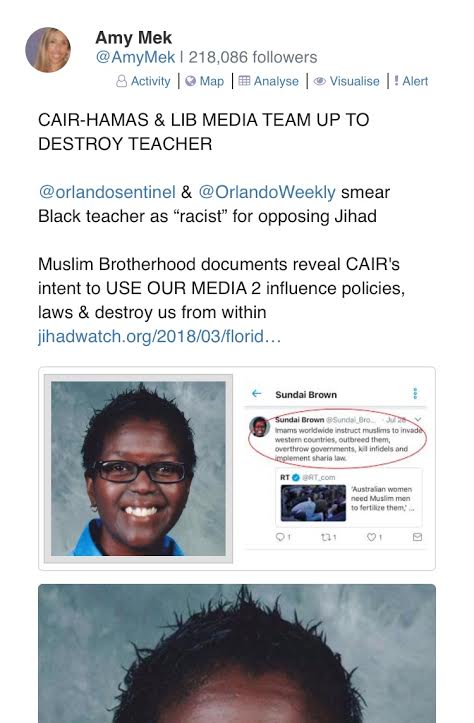 CAIR's hate of me intensified when I began working with Hero
@CAIRvGaubatz
!
Chris Gaubatz worked undercover as a convert to Islam & unmasked 12,000 pages of CAIR documents exposing CAIR is a front for the Muslim Brotherhood!
Watch Chris testify before Congress about CAIR-HAMAS.
Chris is CAIR-HAMAS enemy #1!
Despite HAMAS' continuous efforts to silence, slander, & intimidate
@CAIRvGaubatz
, Chris has refused to back down.
Chris not only exposes the Muslim Brotherhood but their Marxist accomplices in media who smear individuals like me who speak out!
I wasn't surprised CAIR-HAMAS & anti-Semitic HuffPo would target me, a Jew.
HAMAS seeks to eliminate the Jewish state & Jews
EVEN, the Anti-Defamation League concludes that CAIR has long expressed anti-Semitic & pro-terror rhetoric.
Watch CAIR's President openly support HAMAS!
Instead of the HuffPo using their platform to expose CAIR-HAMAS, they EMPLOY these operatives as writers
Hussam Ayloush works for the HuffPo & is the leader of the CAIR LA office
On election night, he called for the overthrow of the U.S. Govt
For years, I tweeted about Ayloush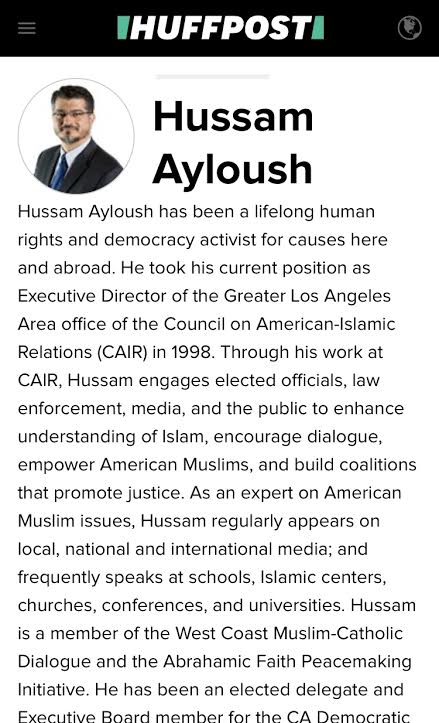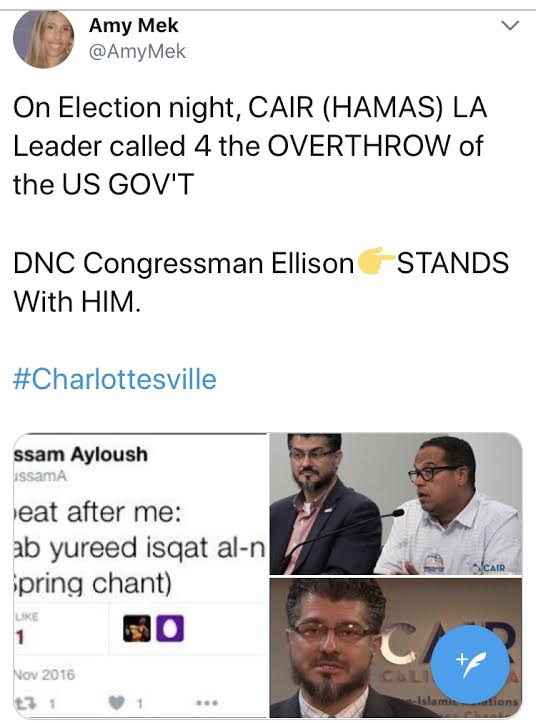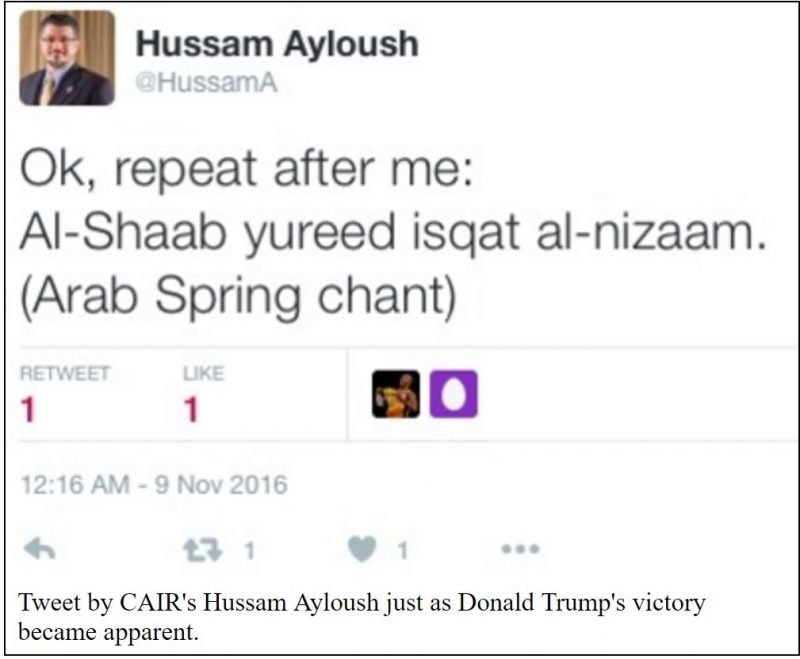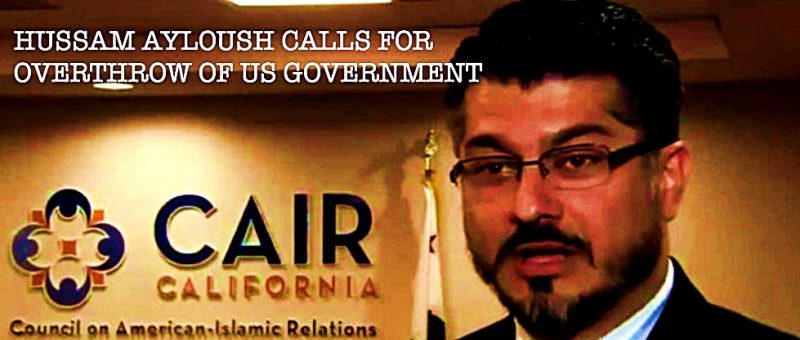 Because I speak the truth about Hamas-linked CAIR -
The Marxist HuffPo is attempting to brand me, a Pro-Trump Jihad Fighting Jewish American, as an "extremist", while at the same time promoting, defending & employing representatives of a designated terrorist group Hamas – CAIR.
HuffPo & CAIR-HAMAS deploy politically manipulative libelous terms such as:
"Racist" - What race is jihad terror again?
"Extremist"
"Bigot"
"Nazi" - Even when you are Jewish!
"Xenophobe"
"Islamophobe"
to try & publicly shame & hurt their targets & silence critics of Jihadists
The Marxist Media & Muslim Brotherhood have formed a dangerous alliance to create a revolution that will destroy America from within
No surprise the HuffPo & CAIR teamed up to target, harass, & smear me with sick, grotesque LIES when
@CAIRvGaubatz
& I began to work together.