I paid a massive personal price at the time - getting sucked up in the enthusiasm of the ecosystem.

Opportunity cost at the time was invested in RSS which failed to take off. Not being in Silicon Valley further limited career opps.

There are strong parallels with crypto now
There was total conviction on the part of bloggers, journalists, VCs, founders, developers and others in the ecosystem that RSS "had to and would" go mainstream. Heck, there were around 35 feed readers before we launched ours (Alertle)
Yet, despite the products from innovative startups (Netvibes, etc) to tech titans (Google Reader), and almost every single website offering a RSS feed — the industry as a whole collapsed.
But the idea of news aggregation did win, just not in the form the industry anticipated back in 2005-2008.

Facebook became the dominant personal news aggregator, to the point it got accused of being used to influence elections. Aggregators like Techmeme also found a good model
We can call these "managed experiences".

The idea of aggregation was powerful, but of users individually doing "work" for it just didn't take off.

Downloading a plugin to make X work ? Heck, no!
The idea has taken hold but the industry needs to reboot to think about the UX and "making what people want" —
@paulg
Truth, transparency, open data and incentivized, disintermediated systems are here to stay but we need to build delightful products which tens of millions love.
Thank you all for your efforts, but the next phase needs to be about re-thinking the UX at an industry-wide level

Let RSS be a good reminder of how an entire tech narrative can fail, and why solving tech problems is meaningless in of itself

This is distraction of local maxima.
If this industry is successful few years from now with tens of MMs of users, I doubt if we will even be talking about crypto, tokens, or blockchains — it just needs to work behind the scenes, empowering a delightful product from user point of view.

Its time to re-calibrate.
How do we prevent RSS-ification of crypto,which faces a similar global maximum issue: UX
@m2jr
@ricburton
@naval
@eriktorenberg
@bwertz
@cdixon
@balajis
@soonaorlater
@KyleSamani
@cburniske
@Disruptepreneur
@rohamg
@mdudas
@wmougayar
@nlw
@tonysheng
@SovCryptoBlog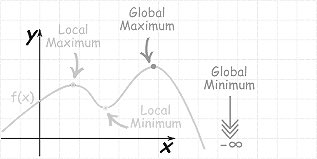 RSS world pre-iPhone:
- Millions of websites published a feed ("tokens")
- Dozens of feed readers popped up, optimizing on UI/UX & scalability ("wallets")
- Millions of websites displayed these feed reader buttons (persistent free marketing for free products)

Users didn't adopt.
UX eg 1: Financial cost

~500MM users in India pay $1-$2/mo for plans like 42GB @ 50Mbps

A popular dApp => network congestion => single txn fees > entire monthly wireless bill. That user, earning in INR (Rupee) also has to bet against USD and hope for +INR/-USD and +USD/-ETH
UX eg 2: Psychological cost of token usage choices

Continuous decision making imposes a psychological cost on users. Consider Bittorrent vs Netflix -- the P2P service requires you to make a lot more choices, while the other abstracts it away

This is about end-end venture design
PS: After RSS ecosystem collapsed, I actually ended up in a blockchain-like environment at a Wall St bank, where billions of transactions were hashed, batched together and kept immutable by process.

Blockchains do that by design, making it accessible to humanity, if UX is solved