To help make sure individuals, and especially candidates for public office, are quoting the correct funding levels as it relates to public schools, I downloaded the TEA PEIMS finance overview for 2000-2017 and dropped it into a dashboard.
goo.gl/GzEDxc
.
#txed
#txlege
You can access the Texas School Funding Trend page at
goo.gl/GzEDxc
. Just like with my campaign finance dashboards, this has a drop down where you can pick which district you want to see. Then you will see the trends in Local, State and Federal funding
#txlege
#txed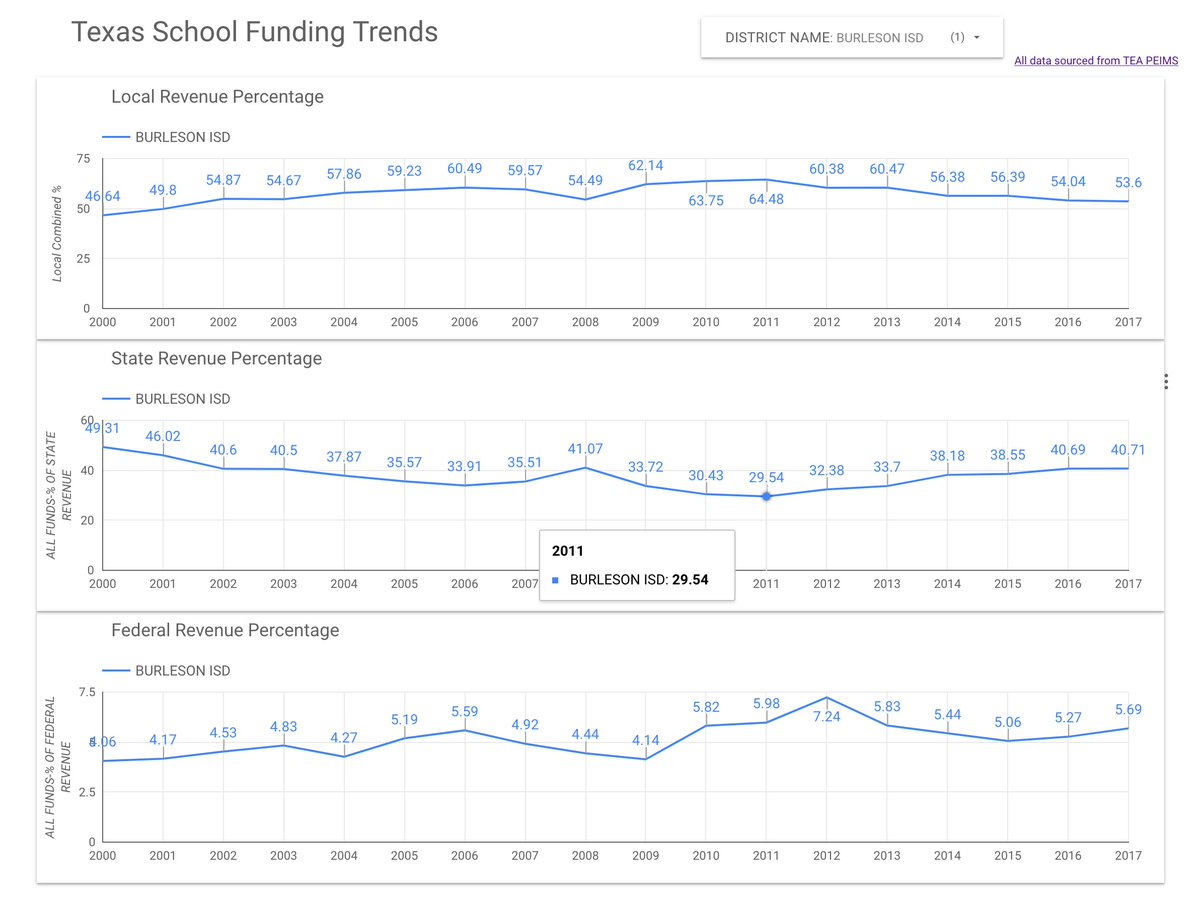 I've also added the Texas Overall funding level as a choice. You can use the "Only" button in the drop down to see one district. Or, you can "Only" the first one and then go through and select with the check boxes to create comparisons.
#txed
#txlege
goo.gl/GzEDxc
.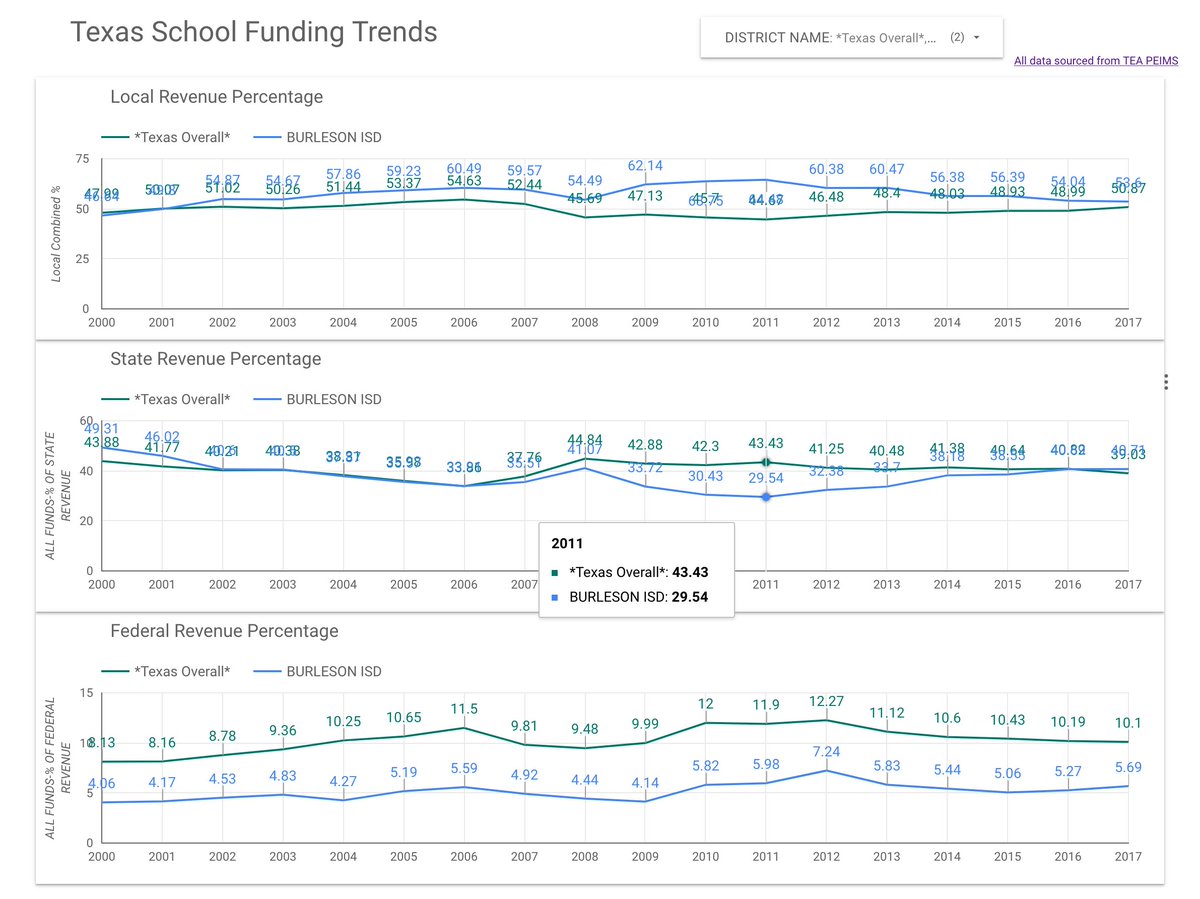 There is so much disinformation out there, being spread by foundations with a vested interest in private schools / vouchers, candidates and our social media feeds. This is direct from the TEA's data.
#txed
#txlege
goo.gl/GzEDxc
.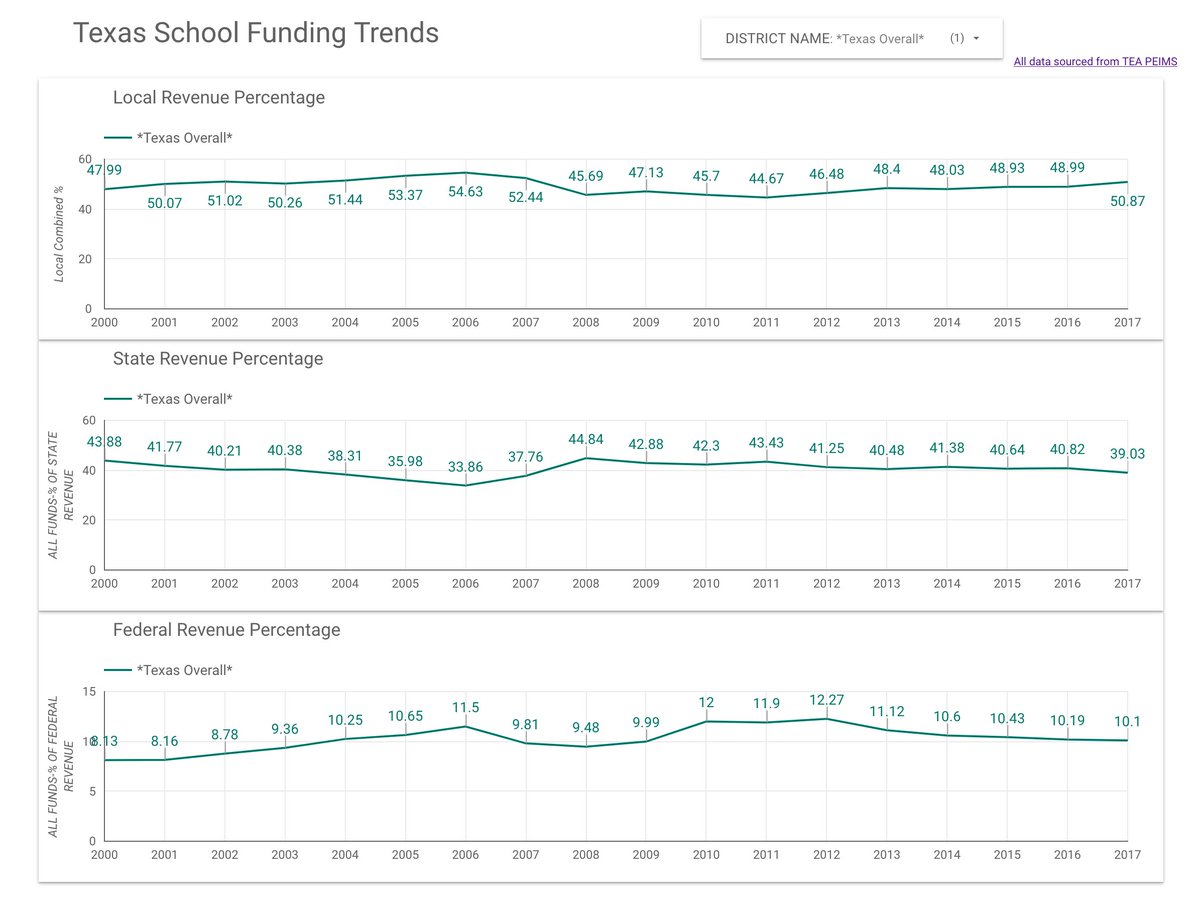 Added another page with the actual amounts (vs the %). The numbers are big so they overlap each other some, but if you hover over a datapoint, the amount will show up by itself. I'll see about some reformatting in the future. Use the page arrows in the top left to switch pages.