Someone perjured themselves yesterday.
Why wouldn't the Senate Judiciary Committee want to know who lied?
There is a 50/50 chance that the man they want to put on the Supreme Court has lied not only the Senate but to the FBI, which is a felony.
#FridayFeeling
#BelieveSurvivors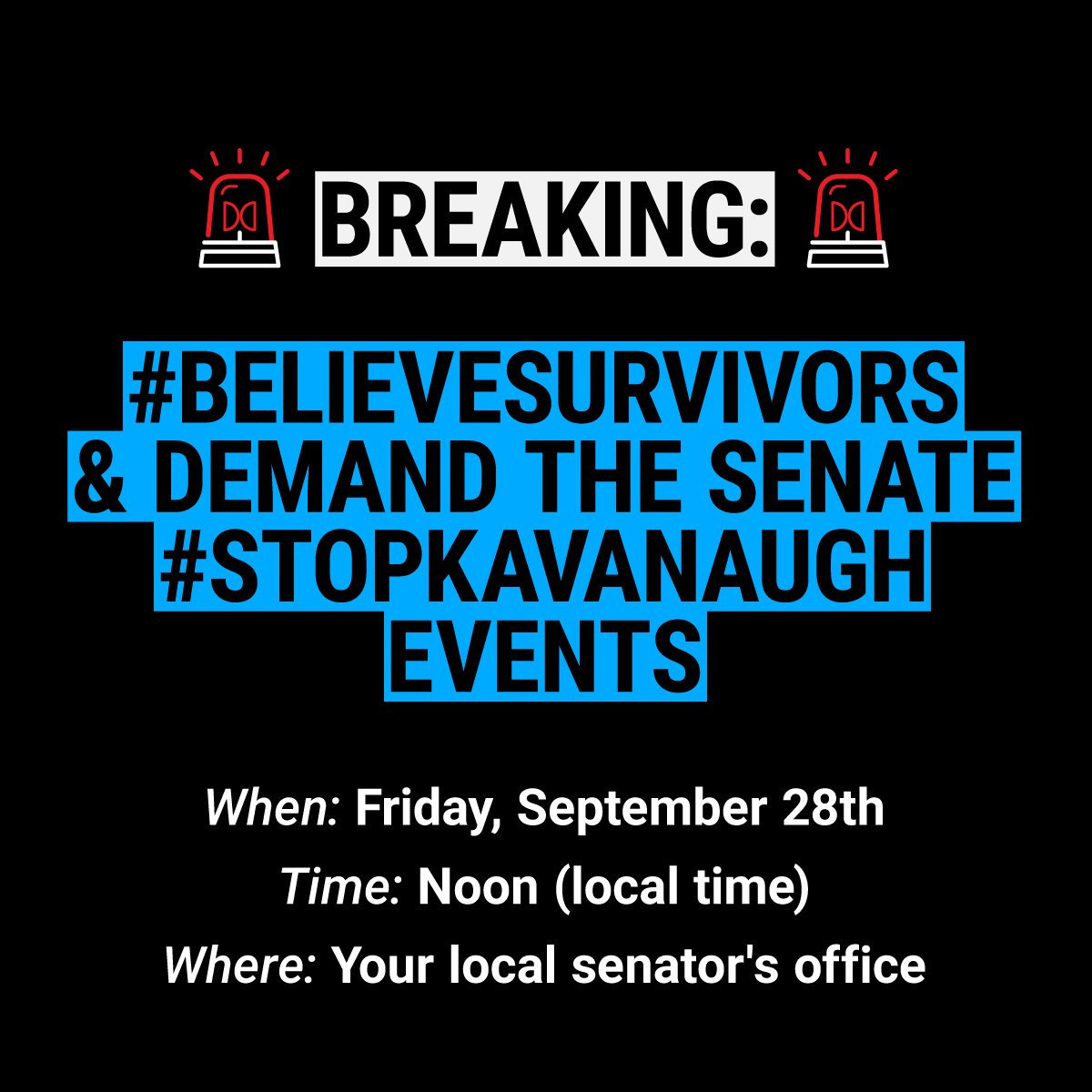 These are the people who hold the future of
#SCOTUS
in their hands.
Call them today. (202) 224-3121
@lisamurkowski
@SenatorCollins
@JeffFlake
@SenatorTester
@HeidiHeitkamp
@Sen_JoeManchin
@NelsonForSenate
@SenDonnelly
#DelayTheVote
#BelieveSurvivors
#FridayFeeling