⚡️"Right now there are 1000s and 1000s of fingers hard at work to penetrate your psyche"—Lyudmila Savchuk, activist who infiltrated Russia's notorious Internet Research Agency propaganda troll farm named in Mueller indictment, speaking at
#StratComDC
.
#disinformation
@ACEurasia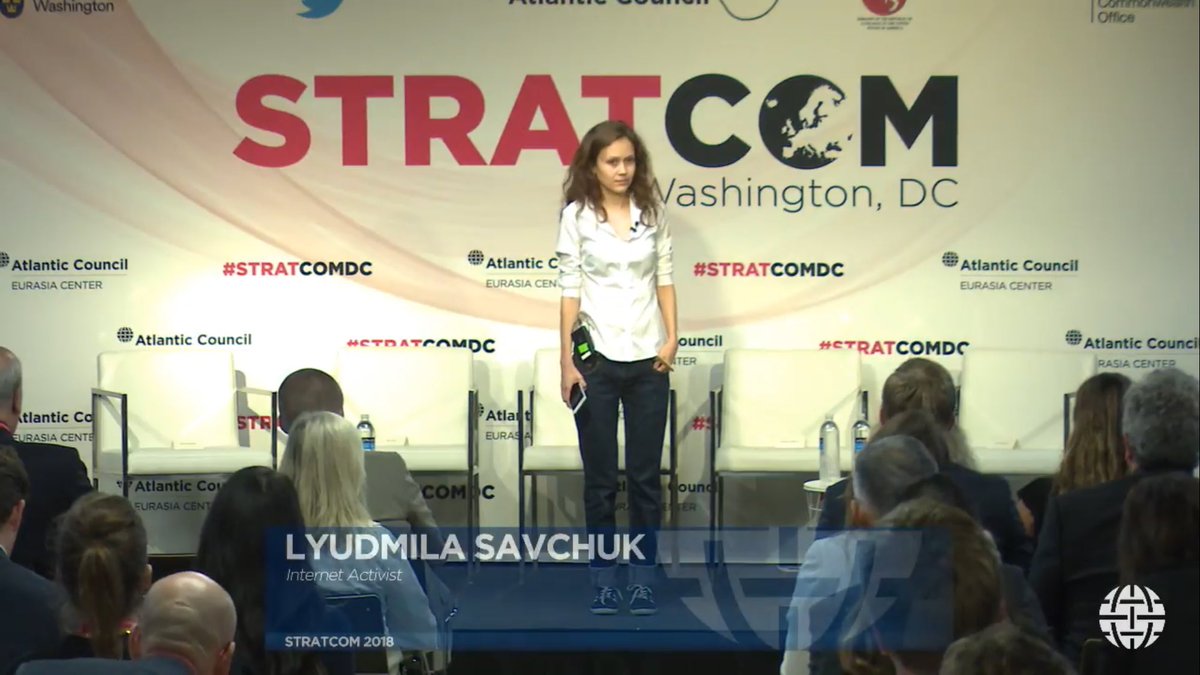 That was amazing. Lyudmila Savchuk told of her breakdown after infiltrating Russia's engine of world wide political warfare—Internet Research Agency troll factory in St Petersburg. Most shocking to her: They—fake persona disinformation operations—are everywhere.
#StratComDC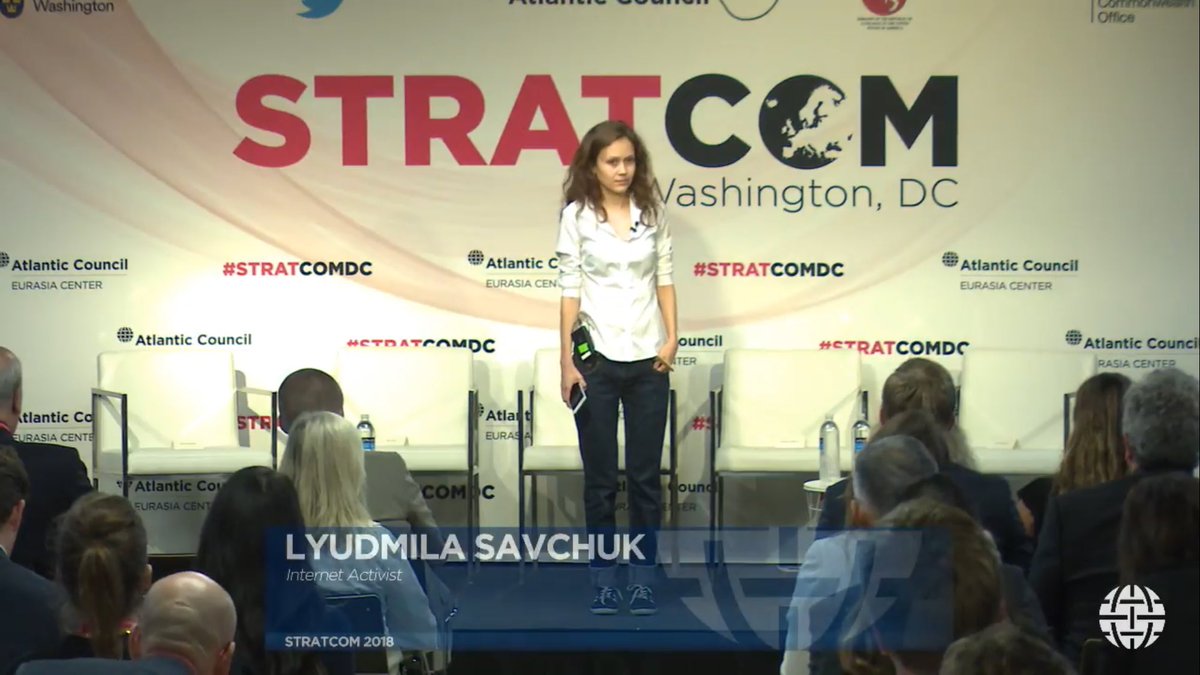 .
@apolyakova
: Russia didn't invent new technology. It exploited already available PR tools. They spread disinformation the way
@Nike
sells sneakers. The strategy is "firehose of falsehood"—drowning out information space (& truth) in a sea of planted propaganda.
#StratComDC