SCOOP by
@woodruffbets
@ErinBanco
: The FBI in SEP sent a target letter to accused Russian spy Maria Butina's boyfriend, Paul Erickson, who lobbied [successfully] to have KT McFarland placed in the Trump admin as advisor to Trump's NSA, Mike Flynn.
#Maddow
thebea.st/2QF8tLm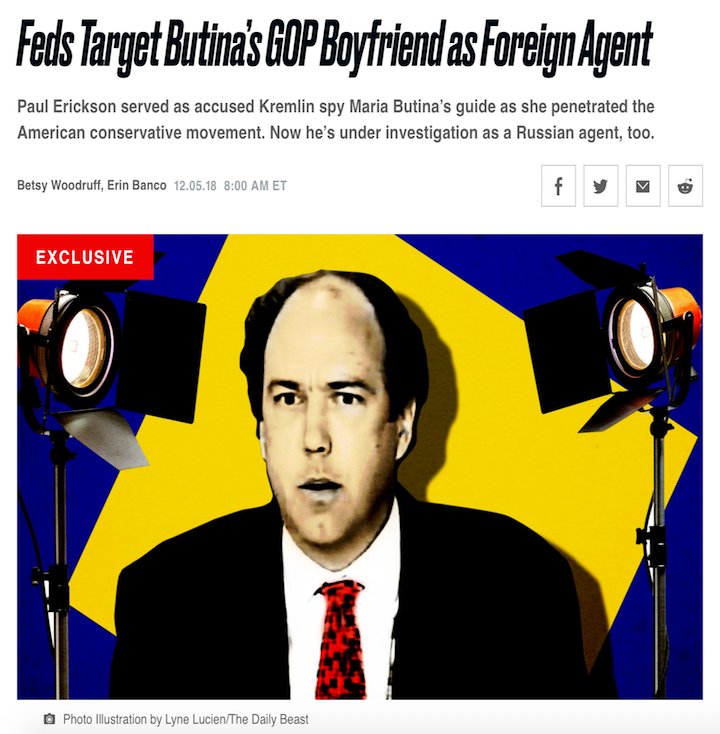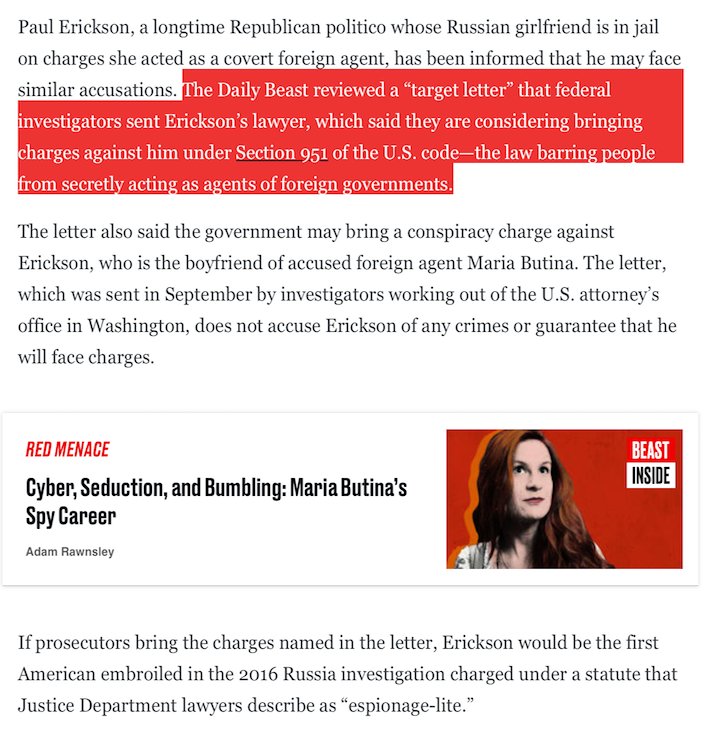 If charged under Section 951 as DOJ is considering, Paul Erickson, GOP operative & co conspirator of accused Russian spy Maria Butina, could be the first American embroiled in Mueller's probe to face an espionage charge.
by
@woodruffbets
@ErinBanco
#Maddow
Erickson, facing possible espionage charges, pushed for KT McFarland to be named advisor to FLYNN, Trump's NSA.
KT's DEC 2016 email: "Sanctions could make it harder for Trump to ease tensions w/ Russia, which has just thrown the election to him."
#Maddow
DEC 2016: Hours after Pres Obama announced sanctions, KT McFarland emailed transition team that FLYNN would be speaking w with Russian Ambassador Kislyak: "Key will be Russia's response," she wrote to Trump Transition official, Tom Bossert.
#Maddow
NEW: As part of her plea deal, Maria Butina, whose co conspirator Paul Erickson offered Trump's Campaign a 'Kremlin Connection' using NRA ties, will cooperate with US law enforcement "in any and all to matters the Government deems relevant."
#Maddow
thedailybeast.com/maria-butina-p…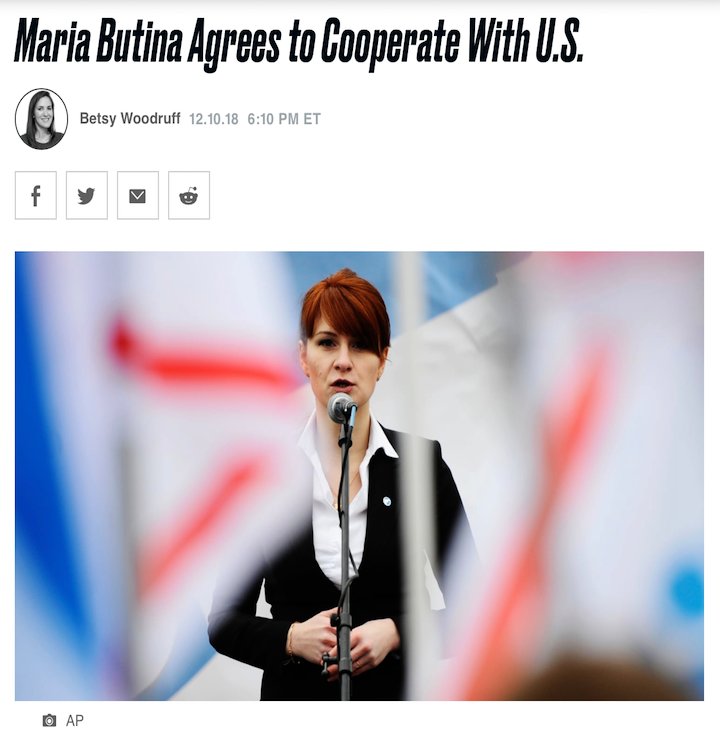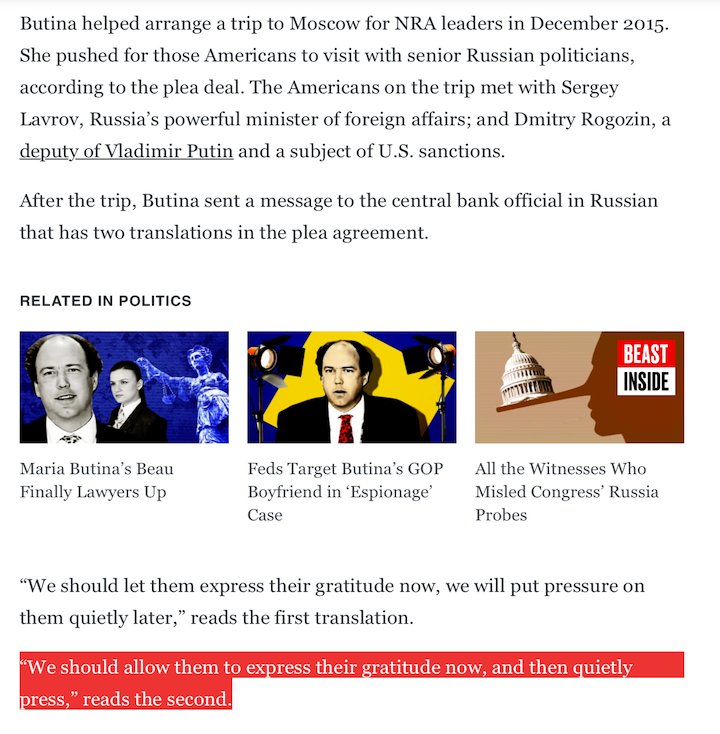 ICYMI: Maria Butina's 1st known financial transaction with her co conspirator Paul Erickson were two Dec 2014 wires from her account at Russian mafia-linked Alfa Bank, whose co founder is father in law to Alex van der Zwaan [convicted by Mueller].
#Maddow