Just as mentioned earlier Distinguished
@adeyanjudeji
has been granted bail for the upteenth time by a competent court a few minutes ago. Criminal libel is an illegality in any Democracy and Nigeria is not going to be painted differently by tyrants abusing office.
#FreeDejiNow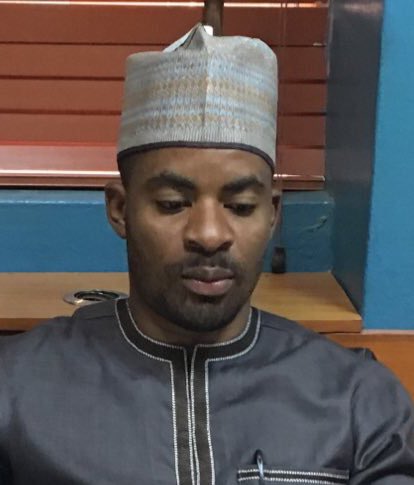 Don't let anyone subjugate your or oppress you with terms they don't even understand themselves. There's no case here. Criminal libel was a colonial tool deployed to suppress the fundamental human rights of brutally oppressed Nigerians under the British rule before independence.
There was a need to deny the natives access to vital information on the ruthless exploitation of Nigeria's resources back then by the foreign plunderers. So divulging information pertaining to Govt affairs was a serious criminal offense under the Official Secrests Ordinance.
The penalty for the offense was 14years imprisonment without any option of fine. I believe the Distinguished Barrister Femi Falana said this much years back. This is what the admin is borrowing to silence opposition, hoping the judiciary will play along & circumvent the Law.
The learned community will tell you how congruent what is happening now to the machinations of the foreign imperialist. The criminal ordinance provided for sedition & criminal libel to prevent the natives from criticizing the abuse of powers by colonial administrators.
It has been chronicled in many Op Eds that Sedition is the offence of bringing into hatred or contempt or exciting disaffection against the person of the President or Governor or the Govt, while Criminal libel is any defamatory matter likely to injure the reputation of any person
... by exposing him to hatred, contempt or ridicule or likely to damage the person in his profession or trade by an injury to his reputation.
Unlike civil libel whose proof in court may attract monetary damages in favour of the plaintiff the penalty for the offence of criminal libel is imprisonment for one year.
Needless to say that in the pre-independence years under the British colonial rule, many Nigerians (Workers and Youth) were charged with sedition and criminal libel for demanding for independence or protesting against discriminatory treatment of Africans.
The oppression even took a twist with the conscription of Nigerians into the Police Force which principally protected the imperialist from the people (Savages as our active founding fathers were called). Now we see the demonstration of the vestiges of oppressive rule as deployed.
If I were to be alive in the 50s I'll most likely be a convict, if not a recidivist for patriotic youth were regularly jailed to prevent them from imparting knowledge & sharing information with the people in order to free them from the strain of imperialist induced mental slavery
Even after independence, our opportunistic politicos became local imperialists by retaining all the repressive colonial laws with the connivance of the timid judiciary. But a lot is changing now with the litany of precedents in decided cases in our competent courts.
My advice to all is that you publish only what you know to be true and can defend. This is the example this handle has set in 10years of Twitter. I always welcome anyone/authority to challenge my claims ("Publish and be Damned") you will only realize I was being nice earlier.
I usually leave enough unsaid for "Woe betides a man that says all he knows" let them push you to prove and you reveal it all and expose their folly and brigandage before the world. The Law is clear and every patriot knows the color of oppression without feigning color blindness.
The CJA of a competent court of Appeal once ruled in a case of a sentenced citizen for Criminal Libel:

"We are no longer the illiterates or the mob society our colonial masters had in mind when the law was promulgated…
…To retain S. 51 of the Criminal Code, in its present form, that is even if not inconsistent with the freedom of expression guaranteed by our Constitution will be a deadly weapon to be used at will by a corrupt government or a tyrant…
Let us not diminish from the freedom gained from our colonial masters by resorting to laws enacted by them to suit their purpose." - Olatawura JCA
No Democracy grows without criticisms. No science improves without disproving earlier postulations and theories. Engineering/Technology evolves through questioning as we grow and are never static. Anyone with a pulse knows that Criticism is indispensable in a democratic society.
The JCA at the time further charged Nigerians to defend their hard won freedom of expression at all times.
"The decision of the founding fathers of this present constitution which guarantees freedom of speech which must include freedom to criticize should be praised and any attempt to derogate from it except as provided in the Constitution must be resisted.
Those in public office should not be intolerant of criticism. Where a writer exceeds the bounds there should be a resort to the law of libel where the plaintiff must of necessity put his character and reputation in issue."
There are many more cases in the Law Reports as elucidated in many publications by several conscience of our society including the learned Femi Falana et al. Our constitution is yet to be re-written in its entirety and we MUST never allow political junkies hijack or democracy.
What is playing out is no doubt a brazen and illegal weaponization of state powers against political opponents. This is the same script seen in the judgment of the Court of Appeal in Nwankwo v The State supra, binding on all authorities and persons in Nigeria...
...where it is submitted that the resort to criminal libel and sedition by public officers to settle scores with critics and political opponents is ILLEGAL in every material particular.
However, public officers who feel offended by any defamatory publication are not without remedy. They have been rightly advised by the Court of Appeal to defend their reputation and bruised ego by suing for libel in a court of law.
Corollary in view of the settled legal principles on freedom of expression, it is indisputable that the provisions of the Criminal Code on the offences of criminal libel & sedition are inconsistent with section 39 of the Constitution...
... and article 9 of the African Charter on Human and People's Rights Act. To the extent of such inconsistency both offences are illegal and unconstitutional.
One may even wonder if those in authority are familiar with
the promotion of public accountability as enhanced by the Freedom of Information Act, 2011 which has imposed a duty on all public institutions to facilitate access to information in the custody of the government.
Our
@PoliceNG
should be educated that the offence of criminal libel can not be sustained in court under the current democratic dispensation. Libels are best sought in a civil court in personal capacity. Any other attempt to militarize judgement will fail.
If not that we follow only evil trends, the British parliament in 2010 abolished the offenses of sedition and seditious libel, defamatory libel and obscene libel, while those enslaved to their ideals retained the oppressive laws for victimizing political opposition.
In 2011, our next door neighbor in Ghana acceded to the demand of the media by repealing ALL criminal laws which had violated press freedom and Freedom of expression. This is why we are working on Reforming our Criminal Justice System in its entirety starting with Police Reform.
There are many more Bills to sponsor and more political education for the masses for we can not move forward without the people or divorce political will from advocacy towards holistic institutional reforms. So emancipate yourself from mental slavery...Only you Can.
I just spoke to Distinguished Comrade
@adeyanjudeji
He is in high spirit and will be Tweeting soon. Keep your eyes peeled and get ready to celebrate his safe return and guaranteed freedom.
#DemocracyPrevails
#ShunIntimidation
.