Today
@CenDemTech
is putting out its proposal for federal privacy legislation. You can read more here, but I wanted to share a few personal reflections:
cdt.org/blog/americans…
1/12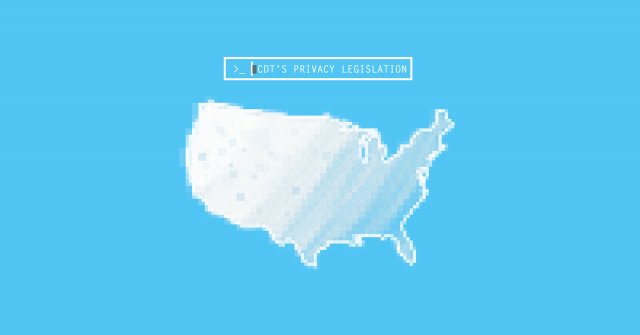 "Privacy" is not a good word for what we're talking about anymore, but we seem stuck with it. "
#BigData
" "
#IoT
" "
#AI
" have changed the game, but folks too often take a narrow view of privacy. This was on full display at the FTC's discussion on
#adtech
:
ftc.gov/system/files/d…
See Howard Beales: "There are discrimination problems out there in the world. There's no doubt about that, but they are discrimination problems. They are not privacy problems." He's not wrong, but he's not right, if that makes any sense. 3/12
We think it's essential to address discriminatory data collection and use and the civil rights impact of technology. We may not be best equipped to do that. We have a lot of open questions, like what legislative measures can address discriminatory data processing practices? 4/12
Our legislative proposal is an effort to inject new ideas into the debate, but we're trying to shift the burden of responsibility for protecting data away from individuals and onto companies. (Some companies say they're doing this already, but it's on their terms.) 5/12
We're putting guardrails around some types of data activities. In other words, if you don't like companies buying and selling your location data, there's a lot to like in what we're proposing:
nytimes.com/interactive/20…
6/12
We also thought it was important to find ways to drag
#databrokers
into the sunlight. We build on Vermont's registry law and the FTC's own recommendations in this regard:
slate.com/technology/201…
7/12
We want to nationalize these privacy protections because this brings up the intractable state preemption issue. Companies want to wipe away all state laws; advocates have adamantly called for no preemption. Personally, I don't find this to be a constructive dialog. 9/12
Preemption around privacy is really really hard. (Props to
@futureofprivacy
for actually discussing the realities of preemption in their
@NTIAgov
comments:
fpf.org/2018/11/15/fpf…
) We'd love more feedback as to whether we've tailored this appropriately in our proposal. 10/12
We don't have a lot of company-favored "accountability" provisions in our proposal, but to address some of the systemic issues in FTC consent decrees, we are calling for certified disclosures of company privacy practices:
iapp.org/news/a/can-ftc…
11/12
It's been personally and professionally significant to think about this stuff everyday since Cambridge Analytica. (And thanks to
@Natasha_Duarte
, my partner in crime.) I take real inspiration from
@hofftechpolicy
in wanting to get a debate going on new ideas, so have at it! 12/12