This is a great letter that tells us all we need to know about the Labour Party's antisemitism problem. Just look at some of the signatories...
theguardian.com/politics/2019/…
/1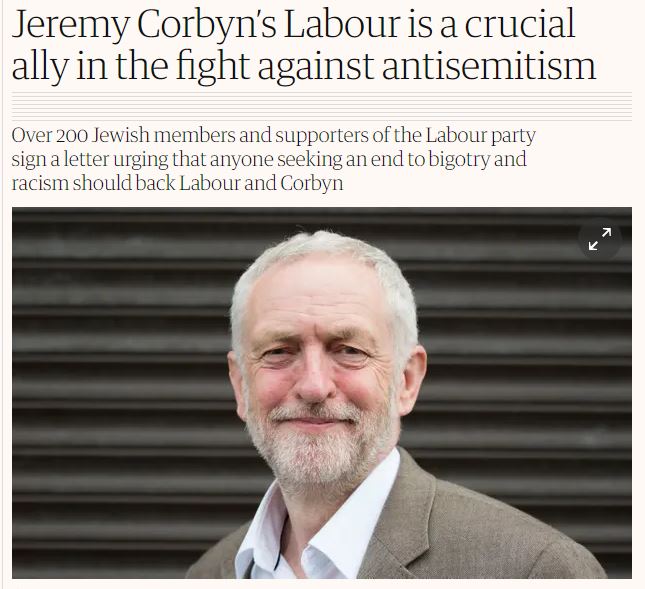 Avi Shlaim thinks "Israeli propagandists deliberately, yes deliberately, conflate anti-Zionism with anti-Semitism" to "muzzle critics of Israel" and "suppress free speech"
aljazeera.com/indepth/opinio…
/2


Mike Cushman thinks "the Labour Party has become a pawn of Zionist organisations" & "most senior members of both main parties" (other than Corbyn and his circle) are "part of the network of Israeli influence"
freespeechonisrael.org.uk/al-jazeera-isr…
/4




Mark Elf once wrote that "many, maybe most, Jews" have a "propensity for sheer instinctive dishonesty" & Jewish communities have a "grotesque culture of deceit".
web.archive.org/web/2009062603…
/5


Jonathan Rosenhead thinks antisemitic social media posts by Corbyn supporters are actually the product of an Israeli government "false flag operation"
thejc.com/news/uk-news/j…
/7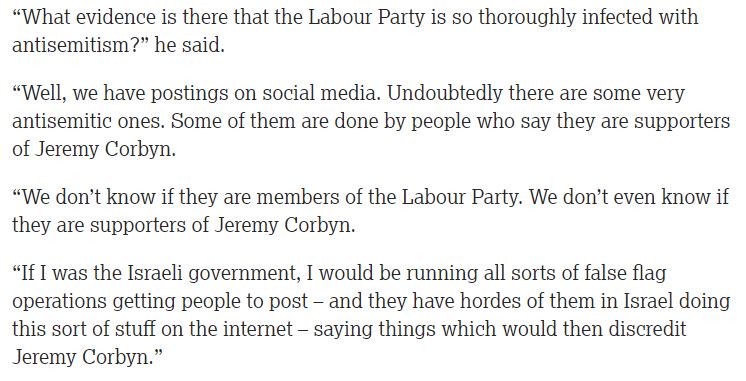 Rosenhead also thinks "the Zionists" prevented world powers from taking in hundreds of thousands of Jewish refugees in the 1930s. There is no evidence for this: it is a complete fantasy
thejc.com/news/uk-news/j…
/8
All these people are members of the Labour Party. They all insist that there is no antisemitism of significance in the party, and there are plenty of people, including in the leadership, who are happy to listen to them. And that's the problem. /End
PS I missed off Elleane Green, probably the worst of the lot. Having her name on a letter about antisemitism is, well, IRONIC.
thejc.com/news/uk-news/f…