We've lost a valiant battle in Nielsen v. Preap today. Two terms in a row now,
#SCOTUS
has ruled in favor of the most extreme interpretation of the mandatory immigration detention statute - which results in detention without any individualized hearing on flight risk or danger.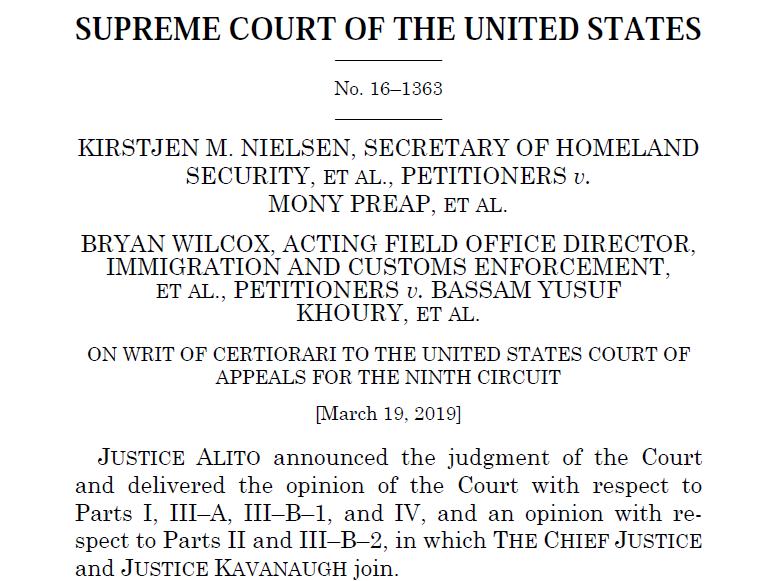 We brought the two cases along with
@NWIRP
@aaaj_alc
@ACLU_NorCal
@ACLU_WA
and the law firms of Gibbs Houston Pauw, Sunbird Law PLLC, and Keker, Van Nest & Peters LLP on behalf of so many courageous people fighting for due process and the right to a hearing.
We will never give up fighting against the senseless mass incarceration without a hearing.