Twitter, you might have seen this man before, either here or on telly somewhere. His name is Mick McDonagh, and he's Offaly
#GAA
's biggest fan.
Thread: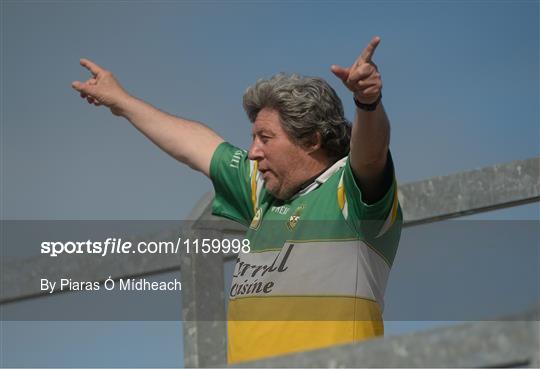 The thing about Mick is that he's not just an Offaly fan. He's a fan of all GAA, of all codes - and it doesn't have to be an Offaly match. If there's a game on, he'll go.
This is a habit that evolved almost completely by accident. In 2002 he was heading to the Leinster hurling final in Croker - Kilkenny v Wexford - but was in Limerick the night before, to see the Offaly footballers lose a qualifier.
"I was fierce disappointed with the result the previous night but I just said, 'feck it, I'll leave the Offaly jersey on regardless because I'm a proud Offaly man'," he told
GAA.ie
in 2016.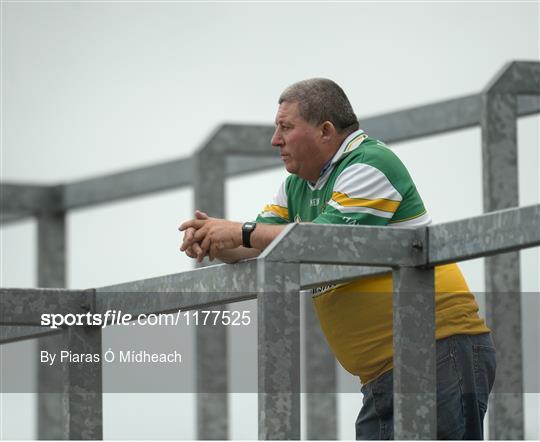 "By God, I never got as much attention before as I got in Croke Park that day! I got a bit of slagging but I love the banter and the slagging… I enjoyed it so much that day, I've worn an Offaly jersey to every match I've gone to ever since regardless of who's playing."
And so he does. He goes to games across Ireland, as he always did, but he just wears his Offaly jersey to every game, just to strike up a chat and have a bit of banter.
You might have seen him here on Twitter before, where people post pictures of him. He has become
#OffalyDude
.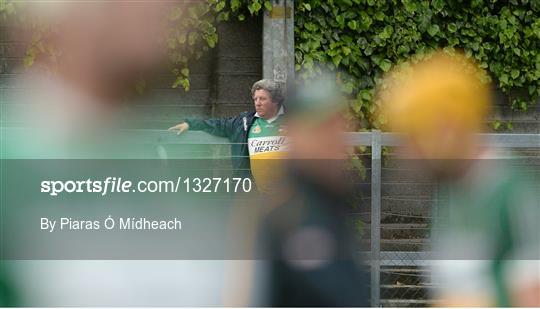 The Offaly teams are completely aware of Mick and his devotion. The players all know him, and sometimes he'll even hitch a lift with the players on the team bus. The County Board also keeps tickets aside for him for every All-Ireland final in recognition of his GAA devotion.
Thumbing from Tullamore to an Offaly game elsewhere in Leinster isn't so tough - there'll be plenty of drivers willing to offer a lift to a fellow fan - but getting to neutral games, or games further afield, is tough going.
In 2005, to see the Offaly footballers play Tyrone in the League - in Omagh - he was up at 4am, on the road at 4:30am, and thumbed two lifts to Dublin to get the bus to Omagh. After the game he thumbed home to Tullamore again.

Offaly got badly beaten, 0-18 to 0-9.
It's some way to make friends and see the country - he's probably seen most of the country's GAA grounds - and make friends.
and Mick told it all to
@jharrington79
for a great piece on
GAA.ie
in 2016, which is well worth a read:
gaa.ie/news/mick-mcdo…
But that was three years ago, and the piece ended on an ambitious note: he wanted to see the one GAA county ground that he couldn't possibly thumb a lift to.

He wanted to go and see Gaelic Park, in Riverdale, the Bronx, in New York City.
He said in 2016: "I'm working at the moment in Tullamore as a cleaner and if I put a few pounds aside each week, whatever I can afford, for two or three years without touching it, I should be able to afford a trip to New York… In two or three years I'll get there."
He put aside his few quid whenever he could, and he saved and saved, and he made it from Tullamore to New York… just to say he was there, to see it, to take it in, to watch that little outpost of Ireland, to see Irish people doing Irish things (and Mayo thrash NY, 1-22 to 0-04).