[1/3] Our investigation has uncovered a massive flood of
#disinformation
ahead of
#EUelections2019
.
@Facebook
has taken down pages with over 500 million views but it's the tip of the iceberg. Our findings in this brand new report, here our press release:
bit.ly/2VYA6CE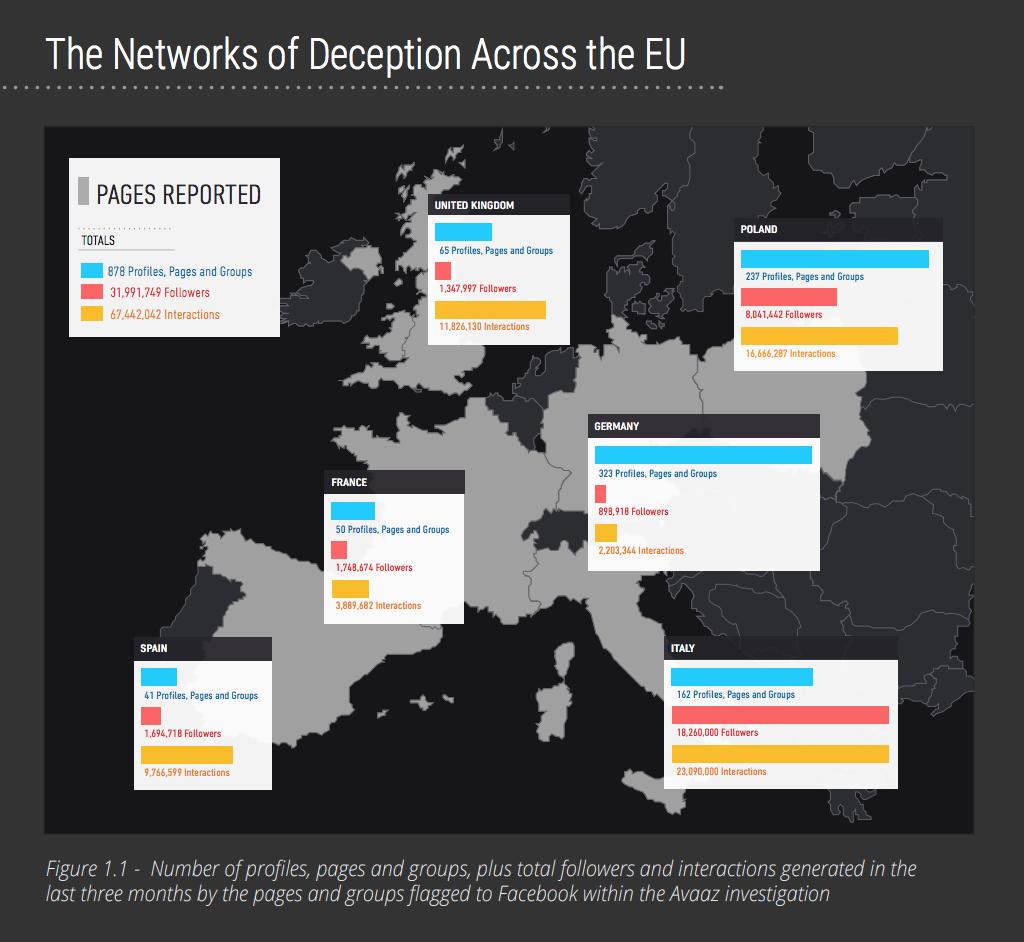 [2/3]
@Facebook
failed to unearth the huge networks of
#disinformation
that Avaaz uncovered ahead of
#EUelections2019
. Now they're taking pages down. 77 gone but we reported over 500 pages to them. They should have all of them taken down ASAP. For press, write to: media@avaaz.org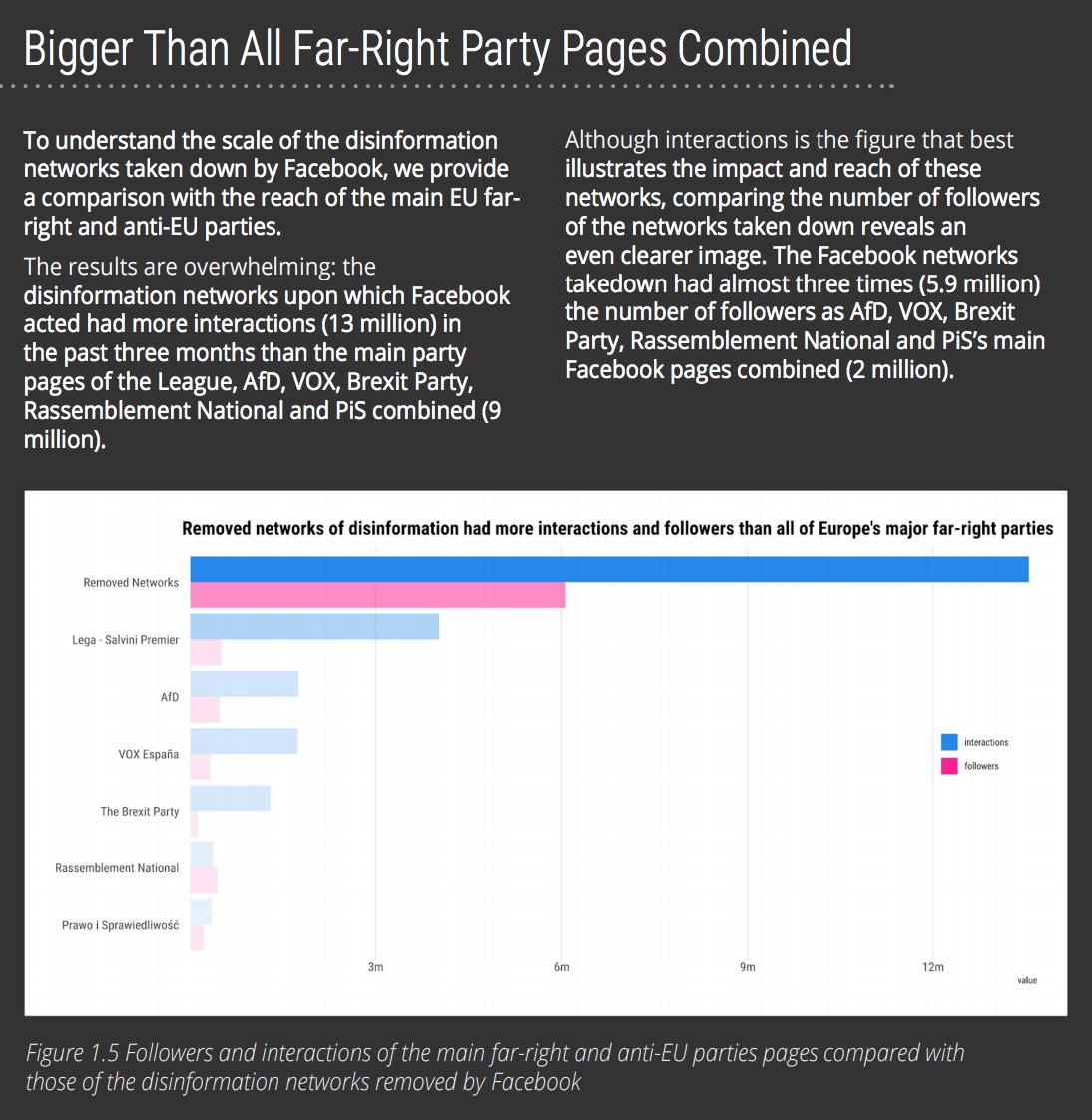 [3/3] Far-right networks found spreading
#disinformation
6 million times a day. Staggering numbers discovered by
@Avaaz
in this new report:
bit.ly/2VVrRHu
.
@Facebook
is moving to takedown pages but in time to save
#EUelections2019
?