Final European
#Tesla
registration data for July: M3 with 3,009 registrations (ex-UK) down 74% from June and 20% from April, SuX up 2% YoY due to price cuts and discounting.
$TSLA $TSLAQ




European ASP's look quite bleak:
M3 down to $47k, SuX down to $87k and declining. Figures are list prices, don't account for any discounts. These include shipping costs, so net ~$2k less than shown to
#Tesla
.
$TSLA $TSLAQ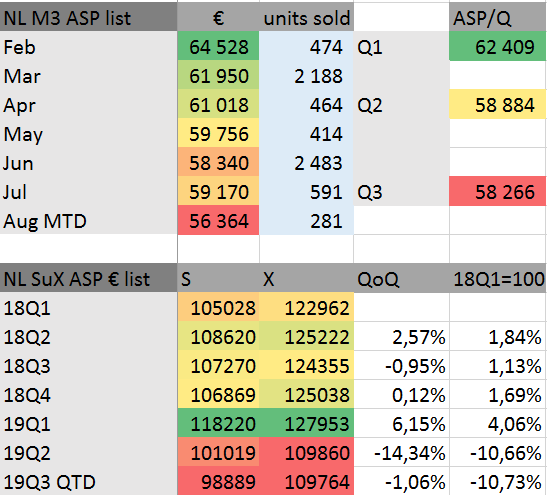 To clarify: ASP data in USD is after FX and taxes (you can do the math to double check: 21% VAT, 10% tariffs, 1.11 USD to EUR)