I mean....is anyone surprised by this? I AM surprised that
#ChiFi
ISN'T involved.
Well, she's not mentioned in the article, anyway.
Ex
#California
Governor Moonbeam Brown is partnering with the Communist Party of
#China
on a 'California-China Climate Institute."
#GreenScam
Of course this communist partnership also involves the University of California at Berkeley - another NON surprise.
Well, there you have it.
#China
won't have to steal any research here since Brown and Berkeley are going to willingly give it to the CCP.
What other research are they giving to China??
politico.com/states/califor…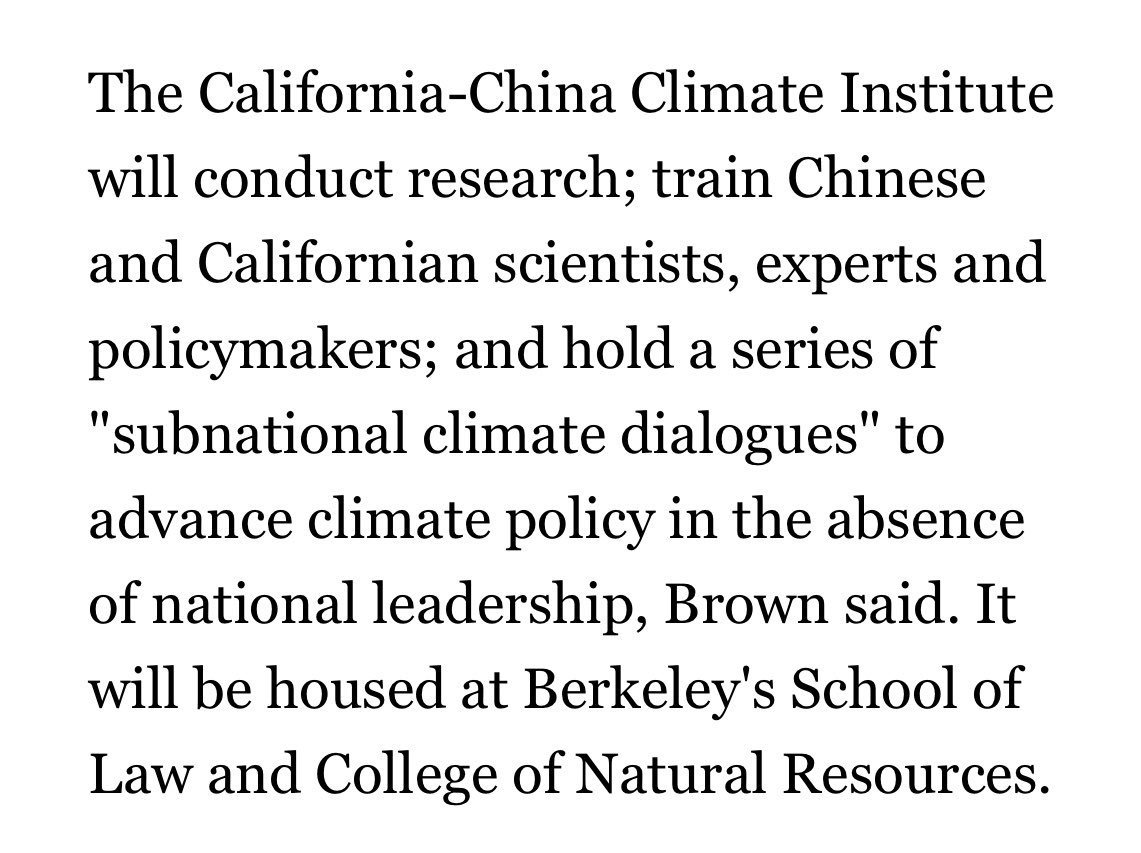 Tsinghua University sounds quite familiar. Who else is involved with the CCP's Tsinghua University? 🤔

Oh, that's right - Google is.


The same Google that claimed they weren't working with China's military. Instead they're working with Tsinghua U to help the CCP with their
#SurveillanceState
and AI.
And again, the CCP's "academics," scientists, researchers are all part of China's "Thousand Talents" program in which China sends their people over to steal research, IP, and technology.
scmp.com/news/china/pol…
Here's more on the Thousand Talents program.


And lots more details in here, including many other plans and goals of the Chinese Communist Party.
It's long, but everyone should read it, it's quite frightening.
uscc.gov/sites/default/…
Here's a former Los Alamos Lab scientist who was involved in the Thousand Talents program and who has been charged by the DOJ.


And let's not forget that California Governor Newsom also just handed over CalPer's (CA's state pension fund) to green scam funds and CalPers is run by China's Yu Ben Meng, who is also part of the CCP's Thousand Talents Program.