WELCOME to our Twitter chat on
#RaceInTheMidwest
, based on this report by
@ColinGordon6
. Stay tuned and please offer your own questions and comments!
epi.org/publication/ra…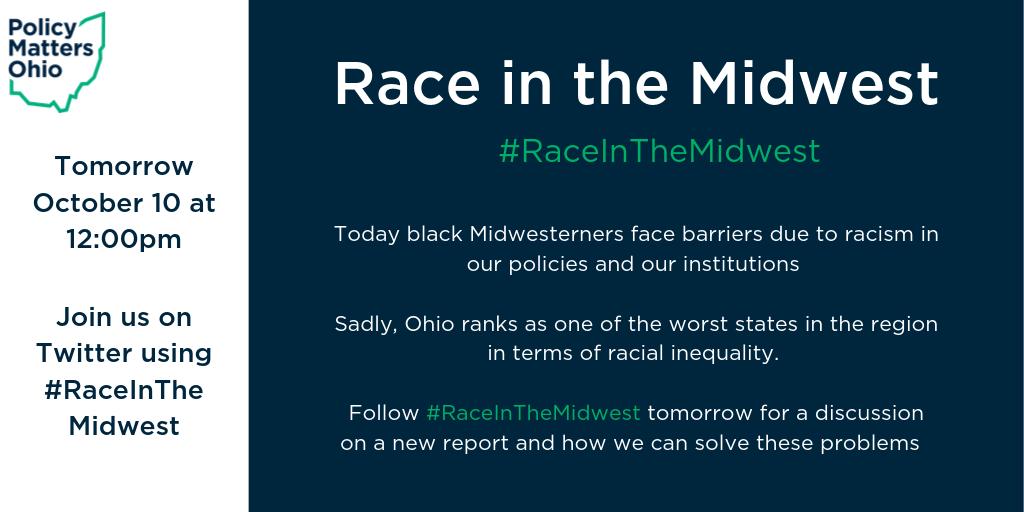 Question 8. What are the best ways help close the racial gap in economic opportunity in the Midwest?
Question 9. How can policymakers ensure all people live in safe, healthy communities?
#RaceIntheMidwest
Question 10. Don't we have laws that are supposed to address civil rights and inequality? What has happened to those?
#RaceInTheMidwest