"I want to place on the record some information that I have concerning disinformation and the Government of the day."
@IanCLucas
House of Commons, 5 Nov 2019
Hansard:
hansard.parliament.uk/Commons/2019-1…
VIDEO THREAD (4 Videos)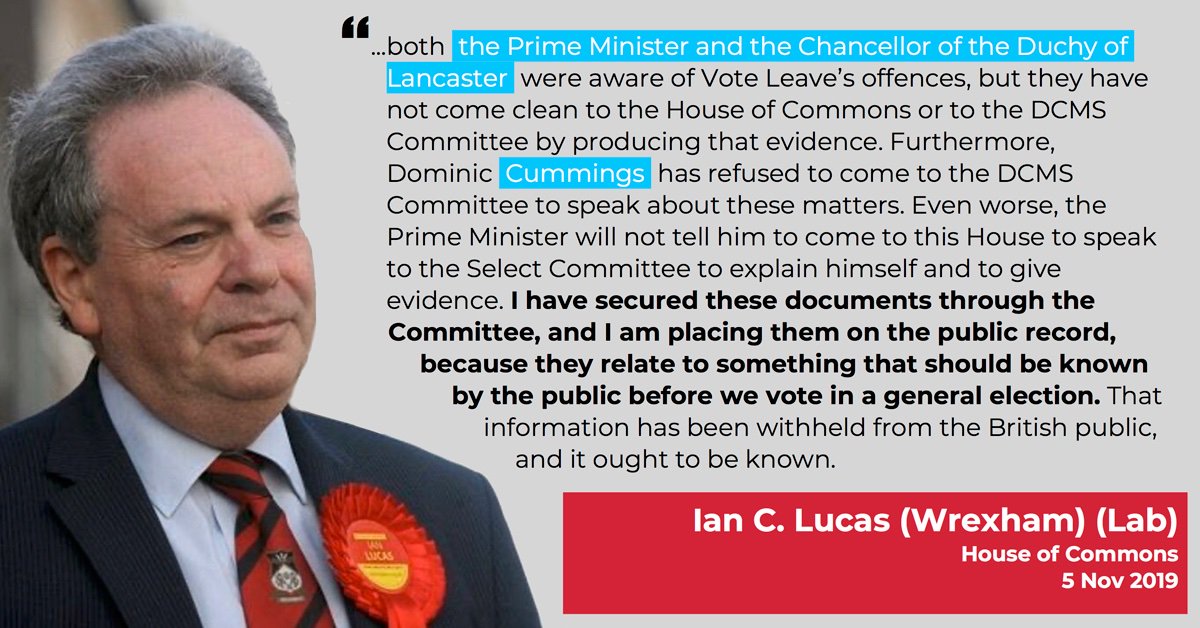 1/4
2/4
3/4
4/4
To those who'd prefer to watch the full speech without interruptions (i.e. instead of divided into four segments, as above)—as well as for reference—it is available on
@brexit_sham
's
#YouTube
channel here: 🙏
Fantastic response so far—Thank you for all the RTs!
Now wouldn't it be good to make this 👇 happen?
@IanCLucas
@lbc
@eddiemair