Chart 1
Monthly Chart: Falling victim to the
#dotcom_bubble
Infosys recovered nicely over the years, breaking above the 2016-2018 range and registering a new all time high of 12.08 in September 2019.
INFY 2/3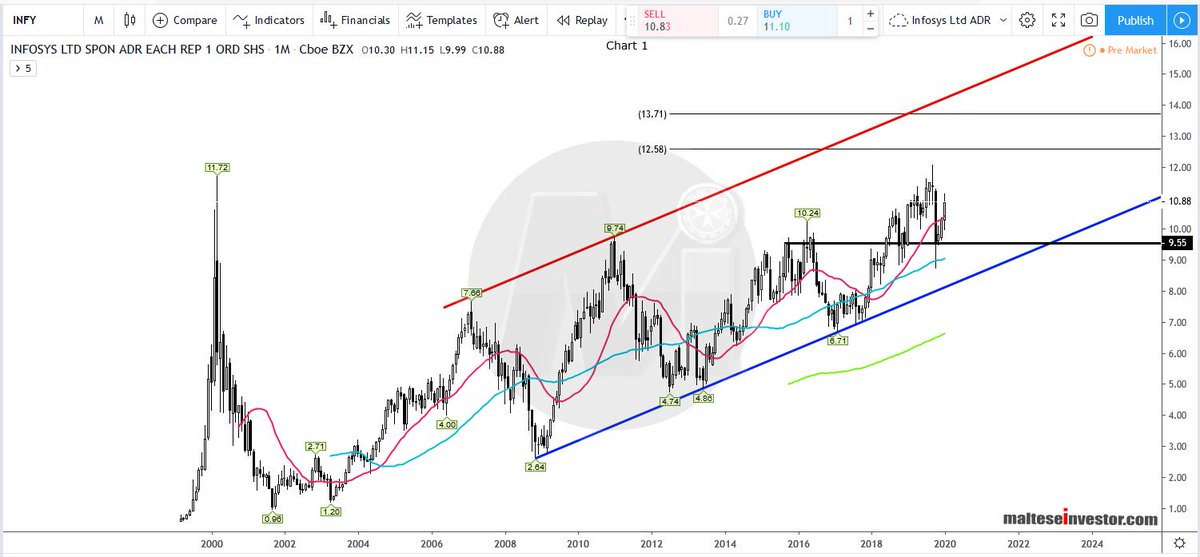 Chart 2
Weekly Chart: The 10.50-9.40 gap has been filled and price is preparing to move to new highs - a close above 12.58 is required to target the main objective 13.75.
The
#Strategy
is printed on the image.
$INFY 3/3