THE LONG READ:
This bombshell paper released today from scientists in the UK has already radically altered national policy overnight (in the UK), and models outcomes for the UK & US.
It's not the easiest read, but it has huge implications for all of us.
imperial.ac.uk/media/imperial…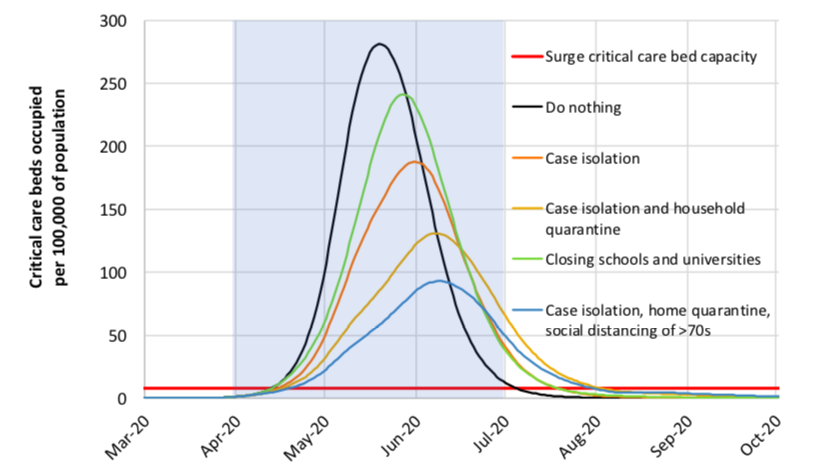 Here's our summary of this vitally important paper:

If no measures are taken... i.e. we carry on as normal

- 0.5 million people will die in the UK, 2.2 million in the US
- ICU's will be overwhelmed by 2nd week of April
- Demand for ICU's will reach 30x the available capacity
If basic mitigation measures are taken. These involve work / office continuing, social distancing of those over 70, isolating those who get sick, quarantine of family members.

- 250,000 deaths in the UK, around 1 million in the US
- ICU's overwhelmed 8x
If 'suppression' measures are taken. This is a full lockdown i.e. what is happening now

- Est. 25,000 deaths in the UK, 100,000 in the US
- ICU capacity should not be overwhelmed
- Huge economic effects
- On and off suppression needed until a vaccine is available (18 months)
Suppression is based on a 5 month initial lockdown. We know this paper has informed UK govt. policy - it says this, & is obvious from policies announced today - & we think it is for the US as well. This may explain Trump's messaging today that we are in this until July or August.
The most stunning conclusion is that suppression will need to stay in place until a vaccine is available, i.e. 18 months (EST.). Some on and off again restrictions are possible, albeit at the expense of some lives. The paper models this.

Summary: We'll be at home for a long time