We at
@Locale
.ai have built a Covid-19 tracking console for Karnataka using the data launched by the Karnataka Government here:
lnkd.in/fgZShBv
You can use this console to plan your strategies, groceries and deliveries.
#FlattenTheCurve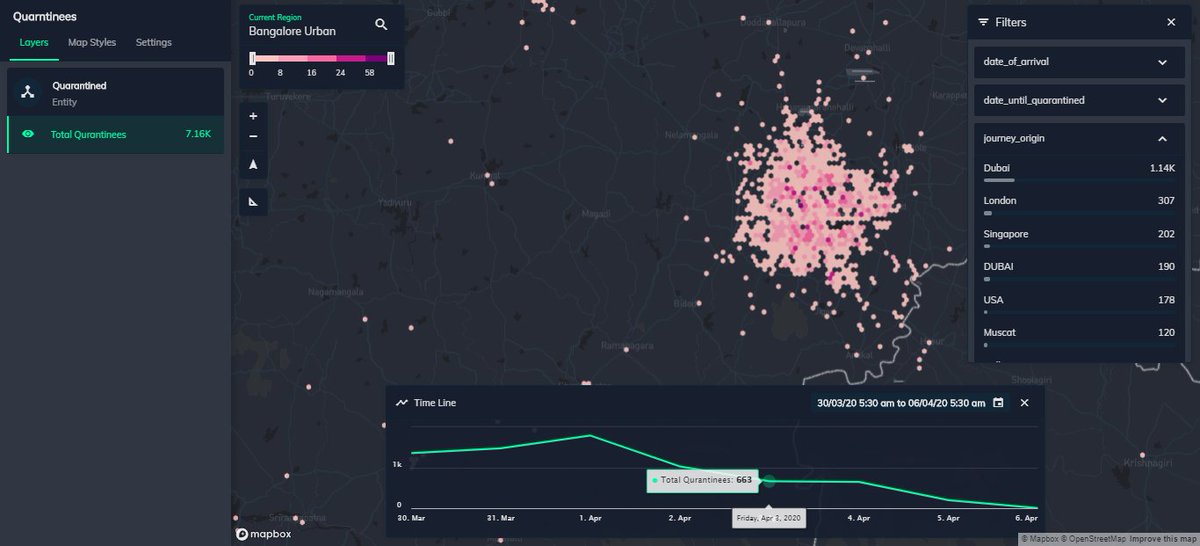 Some features on the console:
1.
The grids show the aggregated number of quarantined people. & is colored based on density. You can change the resolution of grids in Settings.
2.
There are 3 types of filters: Legend filters can be used to filter grids based on severity. The categorical filters are on the right. The location filters can be used to focus on POIs, areas, and places [Try Kormangala Bus Stand]
Location Intelligence and & Hyperlocal Data is very critical in these times. If anyone has COVID related data, please get in touch. Would be happy to put it out on the platform free of cost. RT for karma!