52/48% - a mandate to pursue leaving. That means investigating & analysing consequences of different scenarios, but not the pursuit of any one of them.
1/
But a narrow mandate - no super majority. This requirement was discussed in Parliament pre Ref. and rejected bcs Ref was only ADVISORY.
2/
But in the event of a Leave victory, obvious proponents wd not consider result advisory.
No clarity in Plt how a Leave result wd be treated handled. Major pol. negligence.
3/
Advisory nature also used to justify limiting electorate - no 16.18 yr olds (cf Indyref) and ex pats > 15yrs out of UK (like me) excluded although profoundly affected by result.
/4
If they had been allowed to vote, it is clear result wd have been different.
Water under bridge but undermines legitimacy of mandate nevertheless.
/5
Also age spread.
Majority of electorate under 44 voted Remain, 18-24 in particular, on a constitutional issue which would profoundly affect future of everybody. /6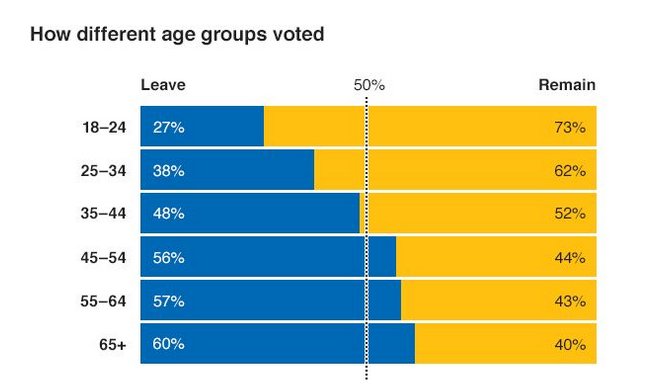 What doews that mean 4 mandate?
It means that in a decade or so, if no-one changed their minds, the mandate wd be reversed.
/7
I.e. Ref. mandate was to propose
#Brexit
scenarios that maintained enough regulatory harmony to facilitate reentry, and to seek agreement w EU to allow this if required.
/7
Re. Single Market/Customs Union.
Brexit campaigenrs inconsitant but most major figures at least hedged & at most advocated CH/NW type arrangements, like
@DanielJHannan
/8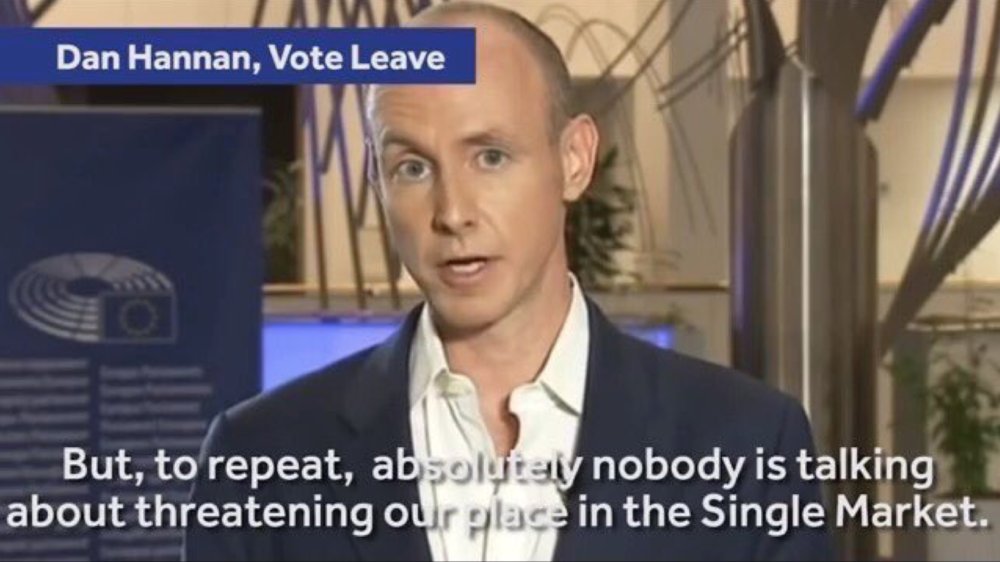 So we can say that basically 100% of 48% Remain voters vorted to stay on SM/CU.
& that a good proportion of 52% Leave voters voted 2 keep UK in SM/CU as well.
/9
If that was (genrously) only half of Leave voters who didn't vote for Hard, No Deal, WTO Brexit, then that is still comfortable supermajority (74%) in favour.
/10
So treating Ref as a mandate not advisory, like 4 eg in CH, then it was:
1)
2 weak to justify such constitutional upheavel - thr4 mandate 2 build stronger consensus, consult pblc w concrete consequences of diff. options = 2nd Ref.
/11
2)
Reversible Brexit - only pursue scenarios which maintained proximity w EU to facilitate re-entry, & negotiate w EU 2 secure this possibility. Commit & 2 no re-entry w/o clear public mandate w supermajority.
/12
3)
Accept Supermajority in favour of continued participation in SM / CU & only pursue
#Brexit
scenarios maintaining this - eg EEA / EFTA.
/13
Sorry thread broke - continues here:

Another break, sorry - one more: