(THREAD) BREAKING: NBC reports that Mueller plans to interview Trump about his ties to Russia. This thread—by a former a criminal defense attorney—breaks down this major news. I hope you'll read and share, as this could be the single most consequential interview of our lifetimes.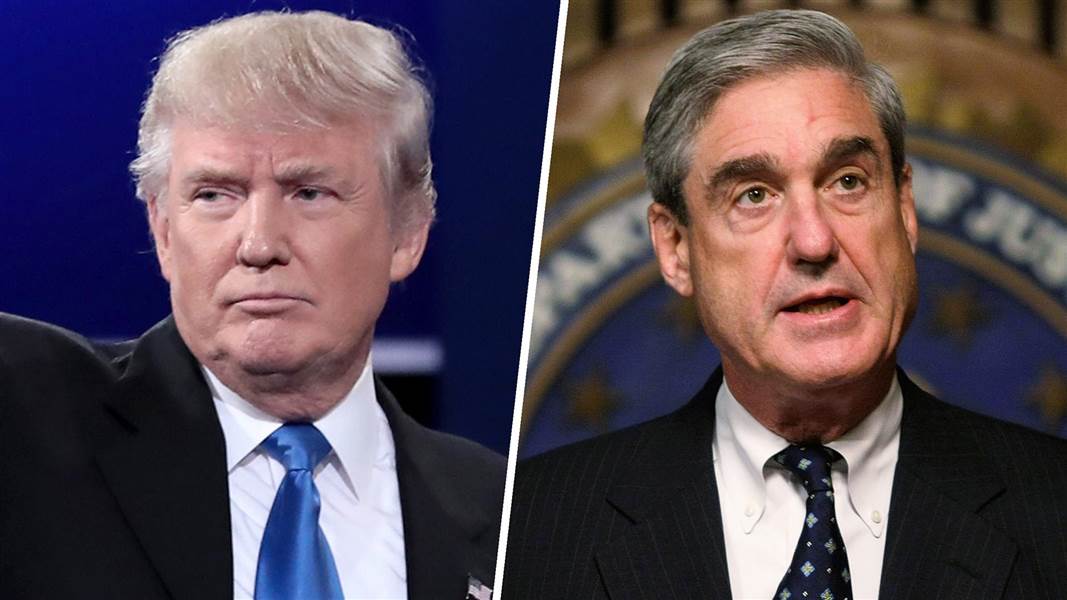 2/
Contrary to what you may have seen on Law & Order, prosecutors almost never get to speak to defendants directly, as no criminal defense attorney would be stupid enough to allow that. An exception is if both attorney and client are absolutely certain the client is not a target.
3/
In this case, whatever Trump's public statements on the matter; and whatever Comey may have told him many months ago; and whatever Trump's lawyers may be saying; and however silent Mueller may have been on the issue——President Trump is definitely a target of the Russia probe.
4/
We know Mueller is looking at referring an indictment against Trump on Obstruction because that's been leaked. We know Mueller thinks he may be able to refer an indictment related to Russia against Trump, Pence, or both because he wouldn't have offered Flynn a deal otherwise.
5/
I say "refer" an indictment because if Mueller wants to indict Trump, he can't—he must refer that recommendation to Rosenstein at DOJ, who then refers it to Congress for possible impeachment proceedings. Trump can only be indicted after he is impeached and removed from office.
6/
Pence or others can be indicted by Mueller whenever he wants—if Rosenstein agrees, which is why Trump has considered firing him instead of Mueller. In any case, Trump's attorneys don't distinguish between impeachment and indictment for the purposes of considering an interview.
7/
So normally, Trump's lawyers would refuse any interview request from Mueller and inform him that if called to testify before a grand jury, Trump would—on the grounds of Mueller having targeted him for indictment—assert his Fifth Amendment privilege against self-incrimination.
8/
Asserting your Fifth Amendment privilege against self-incrimination—which is functionally a *right* in the first instance—is not an admission of guilt. It merely acknowledges that you have reasonable basis to believe answering questions could expose you to criminal liability.
9/
This is a key distinction, as in *theory* it lets Trump refuse to answer any questions in an interview or before a grand jury while maintaining his innocence. Essentially, the mere fact of Mueller having targeted him could give him reasonable basis to fear self-incrimination.
10/
This is why prosecutors don't want targets to know they're targets until they've interviewed them—and why they don't always send "target letters" (and almost never do at the state level). But here, leaks and media coverage have let Trump know in advance that he *is* a target.
11/
Everything I've said is just the "theory" of the situation. The *reality* is that—from the standpoint of being the most powerful politician in America—you can't loudly declare your innocence while saying your direct answers to questions asked by Mueller could incriminate you.
12/
To be clear, not only would Trump's answers to Mueller's (or a Mueller agent's) questions *absolutely* incriminate Trump, his inability to tell the truth would—were he under oath—almost *certainly* lead to *new* charges for Perjury. If not under oath, Making False Statements.
13/
So Trump's in a terrible situation here—one that attorneys saw from the moment it was clear the Russia probe was looking at an Obstruction referral against the president, as at that moment it was absolutely certain that Comey (and then Mueller) *would* demand to speak to him.
14/
So if Trump speaks to Mueller without preconditions, he a) will be referred for indictment, almost certainly, for *both* Obstruction *and* some Russia-related Conspiracy charge (via Flynn's testimony), *and* b) face new referrals for either Making False Statements or Perjury.
15/
*Any* of those charges would be grounds for impeachment, as established by the Constitution and Republicans' impeachment—but not removal—of Clinton in the 90s. On the other hand, if Trump refuses an interview or testimony, he is—in political terms—as good as admitting guilt.
16/
So if you know Trump at all—that is, if you've watched his behavior over the last year (see thread below)—you know what he's going to do: he's going to refuse to be interviewed or testify while continuing to loudly declare his innocence of all charges.
17/
Doing so (a) ensures he doesn't aid Mueller's probe beyond the document production required by Constitution, statute, and the fact the Fifth Amendment applies differently to documents; (b) maintains his claim of innocence at the same level of plausibility it's always been at.
18/
Also, (c) it fits the narrative Trump has been crafted all along, recently with the help of House GOP allies: I'm innocent, but this is a corrupt investigation—a politics-driven hoax—so I refuse to participate in it because they'll find a way to incriminate me no matter what.
19/
All this is the *backstory* to today's NBC report. It explains why what's happening here is a "negotiation"—because Mueller wants to talk to Trump, but knows Trump could refuse to accede to the request—and why these talks are happening well in advance of any such questioning.
20/
That last point is a key one, and has two important corollaries: (a) we're not particularly close—i.e., in time—to this interview or testimony happening, and (b) when it happens, it *doesn't* mean the end of the Russia investigation, simply the most critical moment in it yet.
21/
So now you can more easily understand what I'll say next: that the offers made by Trump's lawyers to Mueller are *absolutely ridiculous*, are *PR stunts*, and will *under no circumstances* be accepted by Mueller—nor would they be accepted by *any* self-respecting prosecutor.
22/
No prosecutor would allow a target to—in lieu of a live interview or testimony—pen a sworn affidavit attesting to their innocence: (a) it lets a prospective defendant define what the accusation is (Trump habitually and intentionally misdefines *his* as "helping Russia hack");
23/
(b) it lets the prospective defendant decide what the questions would've been (and the defendant will always choose the easiest, most benign questions); (c) it lets them control the language they use in answering those questions—which will be vague and noncommittal as needed.
24/
Just so—though it's *marginally* better than a sworn affidavit would be—*no* federal prosecutor worth his or her salt would allow a prospective defendant to answer written interrogatories from the prosecutor instead of a live interview or sworn testimony before a grand jury.
25/
The reasons: (a) there's no opportunity for followups; (b) a defendant can use vague words/phrases—many forms of hedging—to avoid being nailed down on any fact or claim; and (c) it gives an appearance of full cooperation—"I answered *all* your questions!"—without the reality.
26/
And of course (d) as with a sworn affidavit, it lets the defendant answer questions at his leisure and with the assistance of a team—thus ensuring he has the maximum amount of time to craft whatever lies he feels will best hold up over time. So the answers are nearly useless.
27/
Of the offers that Trump's lawyers are floating—again, all offers they're floating knowing that Trump will likely choose to do what I've already said he'll do—the best option for Mueller, though still a conspicuously crappy one, is a severely time-limited, unsworn interview.
28/
Such an interview would allow for (a) the element of surprise, (b) followups if the defendant is vague, (c) followups if the defendant's answer suggests a new question, (d) limited time for the defendant to concoct lies, and most of all (e) prosecutorial control of the event.
29/
But there's also another, secret advantage for Mueller: (f) *any* interview with Trump—no matter its duration—will lead to him Making False Statements, as this president is *pathologically incapable* of giving honest answers under any sort of deposition, and Mueller knows it.
30/
Mueller is well aware Trump has perjured himself before, and frankly on an issue (adultery) far less serious—from a legal standpoint—than the accusations Trump is facing now. So if Mueller gets a live interview with Trump, he also gets felonies on him.
chicagotribune.com/news/opinion/c…
31/
Deep in the dark recesses of his brain, Trump instinctively knows this too—and his attorneys *absolutely* know it—which makes it very hard to believe *any* live interview or testimony will ever come from Trump, despite him promising months ago (in the Rose Garden) to give it.
32/
This is especially true because Trump has an ace in the hole that *isn't* just crying "Hoax! Corruption! Witch-hunt!" as he and his allies have been—he and his lawyers can try to craft a legal argument to the effect that letting Trump be interviewed would set a bad precedent.
33/
This is really the *easiest* thing Trump can do to evade the questioning he *publicly promised* American voters he would subject himself to: have White House counsel draw up some sort of a memo that says, "The President *wants* to testify, but we believe he should not do so."
34/
This is why I say that—just like them saying their December meeting with Mueller could've resulted in an "exoneration letter," when they knew damn well it would not—Trump's lawyers letting it be known that they're negotiating Trump's cooperation with the probe is a *PR ploy*.
35/
As a former criminal defense attorney I might—in their shoes—do the same: knowing my client guilty; knowing he won't be interviewed or testify; knowing he's a "perjury machine"; I'd want to create the appearance of a willingness to cooperate. Which is all any of this is. /end
PS/ I'll briefly note a minority view among lawyers—that a sitting POTUS *can* be indicted. Don't expect this view—which I don't share—to prevail. Also, yes, if Mueller forces Trump to come to the grand jury to take the Fifth in person Trump would have to comply or face Contempt.