THREAD: for those of you concerned about the relative quiet coming from Mueller: HAVE NO FEAR.
Mueller has assembled an A-team Justice🇺🇸League of some of the finest lawyers in the country, many of whom left lucrative jobs.
And they didn't come for the doughnuts.😎 1/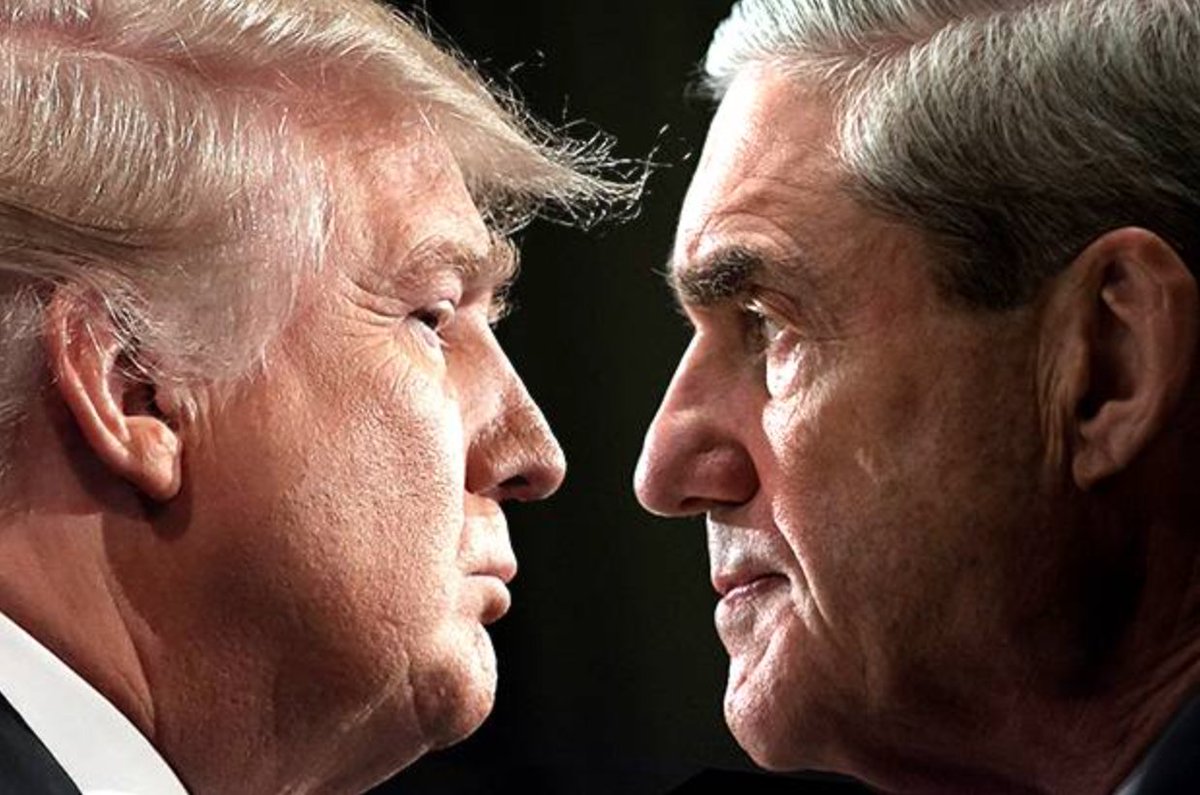 We've all become rather immune to the shockwaves of news. THIS IS PART OF TEAM🇷🇺TRUMP'S PLAN TO DISTRACT AND DEFLECT FROM THE *REAL NEWS*.
Don't let them distract you from the TRUTH‼️
2/
TRUTH: in 9 months, Mueller already has 3 convictions (Flynn, PapaD, Gates) & 1 indictment (Manafort).🤔
Fmr CABINET MEMBER/NSA (Flynn)👉🏼pleaded GUILTY to LYING about his contacts with
#Russia
🇷🇺
Fmr campaign chair (Manafort)👉🏼indicted for laundering Russian cash.

3/
Let this marinate for just a moment.

After less than a YEAR in office, Trump's NSA (arguably the MOST sensitive Cabinet position from a national security perspective) & his campaign chair are implicated for their ties with RUSSIA‼️

4/


Like those classic Ronco ads: "But wait, there's more!"😎
Back in November, Mueller hired DOJ's top cybercrime PROSECUTOR. We're not talking about an investigator, we are talking about a PROSECUTOR.
Who...you know...PROSECUTES crooks‼️
5/
In
#TrumpRussia
🇷🇺, there's a LOAD of crooks, just for the cyber op.
The RNC had to preserve ALL of its records from the election, and Mueller is interviewing RNC staff who worked on the digital op.
And the USIC has rounded up NUMEROUS
#Russians
🇷🇺involved in the op.🤗
6/
Can you imagine a 20-something year old staffer vs Mueller⁉️

Mueller: we've nailed you for conspiracy to hack, RICO, making false statements, spoliation (destruction) of evidence. And I'm just getting started.

Pan to the viscous goo of the staffer's remains on the floor.💩 7/
In addition, Mueller is FOLLOWING THE MONEY.💰💵💶💸💰
Trump's longtime business partner (whom he denies knowing) – Felix Sater – is a notorious bagman for
#Russian
🇷🇺cash to be laundered into...REAL ESTATE.
AND SATER IS COOPERATING WITH MUELLER‼️🤗
8/
We in the public may not have Trump's tax returns. But you know who does?
That's right. ROBERT MUELLER‼️
Mueller also has the IRS, FinCEN, the FBI and others helping him to FOLLOW THE MONEY...right back to
#Russia
🇷🇺.
9/
And Mueller isn't just focused on Trump's & his spawn's finances.😈
He's going after KUSH, too‼️🤗
Kush is in SUCH a world of hurt, he deserves his own tweet (at least), if not his own thread, if not his own WEBSITE.🤣😂
#Busted

10/
Kush, the son of a convicted felon, has committed MULTIPLE FELONIES just for LYING on his SF-86.🤨
How much do you want to bet that Kush also lied during his FBI interviews? During his interview(s) with Mueller⁉️
11/
Kush also tried to commit
#espionage
w/his pal Misha🇷🇺Flynn, when they conspired to arrange a secret backchannel to
#Russia
using Russian communication equipment to avoid USIC detection to *share military secrets w/Russia*.
THIS IS THE DEFINITION OF ESPIONAGE‼️🤬
12/
Forget for a moment whether we have SIGINT on this treasonous plan (cough, Kislyak) by Kush & Misha🇷🇺Flynn.
FLYNN IS SPILLING HIS GUTS TO MUELLER‼️🤗
13/
Several sources told me that KUSH *knows* that he will be indicted by Mueller.😀
When did Kush start trying to hire a *crisis PR* firm⁉️
(Ed note: NO ONE hires a crisis PR firm, unless there's a CRISIS!)
Kush panicked RIGHT AFTER FLYNN'S PLEA DEAL WAS RELEASED‼️🤗
14/
And we know why Kush freaked out! Because now, Kush knows that his pal Misha has told Mueller EVERYTHING about their
#espionage
plot.
No tennis prison for traitors, either‼️
15/
In addition, it is EXTREMELY likely that Steve Bannon is now cooperating w/Mueller. And if he's cooperating, that means McGahn and Priebus are cooperating, b/c they all share the SAME lawyer.🤨
16/
We know that Trump is a fool and will chat away to his "friends" about his woes. How many of times has Trump spoken with Bannon, McGahn or Priebus over just the past few months⁉️
17/
One thing is FOR CERTAIN: there is MUCH that Mueller knows and has done of which we have ZERO clues.
Such as, WHO ELSE has flipped that we don't know⁉️🤔
18/
And back to the money. What about the recorded conversation where, you know, just the LEADERS OF THE REPUBLICAN PARTY SAID THAT PUTIN PAYS TRUMP (and Rohrabacher)⁉️
How much do you want to bet that there are MORE recordings⁉️
19/
But forget the recordings for a moment, and FOLLOW THE MONEY.💰
Recall the FBI's raid in May of a GOP fundraising group (SCG), whose senior advisor was a guy named David Whitfield, who *just happens* to have close ties w/Manafort & Roger Stone.🙄
20/
In addition, Mueller is investigating OTHER illegal campaign donations by
#Russia
into GOP coffers.🤨
Not an easy task, but he can just FOLLOW THE MONEY‼️
Russian oligarchs👉🏼foreign LLCs👉🏼US LLCs👉🏼political non-profit 501c4's👉🏼independent expenditures / SuperPACs

22/
Anyone notice the WAVE of Republican "retirements"? Even by those in very safe, VERY RED districts?

Anyone?

Bueller? Bueller? Bueller⁉️


If you're tired of reading this thread (and I'm getting tired of writing it), just imagine how tired Team🇷🇺Trump must be feeling?😀

They KNOW that Mueller has them...dead to rights. So what do they have left? Deflect, distract, distort.

24/
TRUTH: Trump & his minions (yup, I'm talking to you, Nunes) are BLAMING THE FBI for investigating whether Carter Page was a
#Russian
🇷🇺agent.
Think about THAT for a moment.
These are NOT the acts of innocent people. They are the acts of the DESPERATELY GUILTY‼️
25/
TRUTH: Mueller is *way smarter* than Trump has him backed into a corner.😀
You know the saying: "give a man enough rope, and he'll hang himself." Well, that's EXACTLY what Mueller is doing.😉
So DON'T WORRY. Justice is coming. Team🇷🇺Traitor is TOAST‼️
/end
#MuellerIsComing
PS: don't forget that Mueller *will* interview Trump, who has NO good options. Trump can:

~Lie (yet another felony)
~Tell the truth (even worse for Trump)
~Plead the 5th (VERY bad politically)

There is NO WAY OUT.
ZERO.
And Trump KNOWS it, which is why he's panicking‼️😎