(THREAD) So Mueller wants to question Trump. Here are 20 questions he'd likely ask about the possibility of a pre-inauguration conspiracy involving Trump and Russia—one of many topics he'd inquire about. (Other topics, like Obstruction or Money Laundering, are a separate matter.)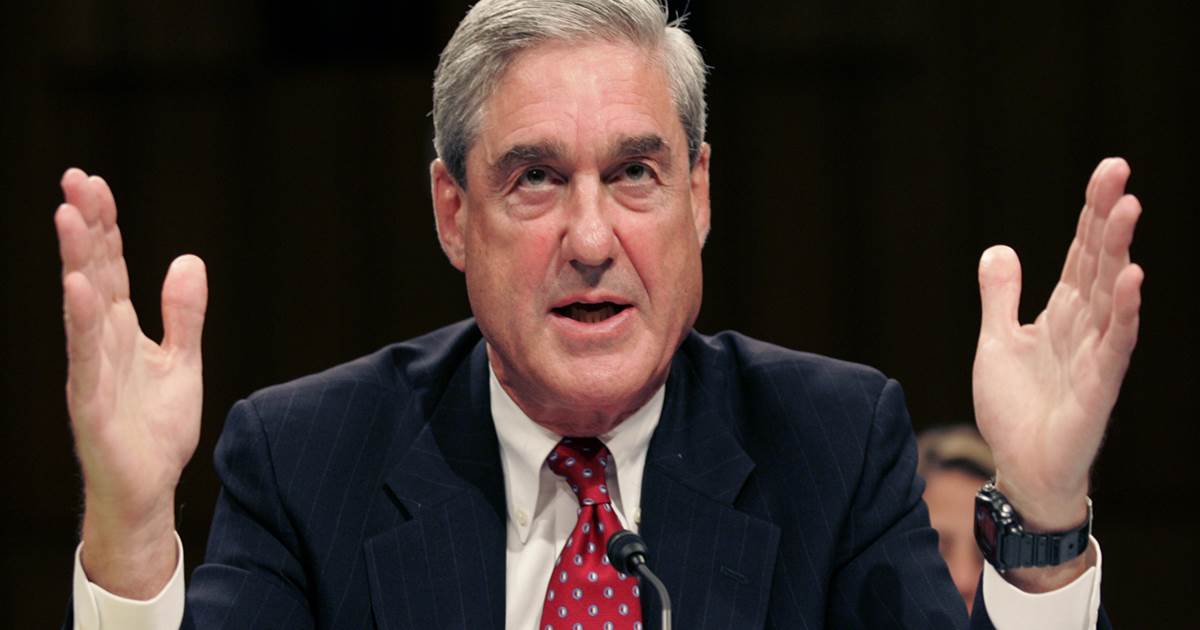 NOTE #1: Each of these questions stands in for a sequence of 25 to 50 questions on the topic described. We'd expect Mueller to have over 1,000 questions—literally—he wants to ask the president across all topics. That's why Trump's lawyers will try to limit—or *avoid*—questioning.
NOTE #2: Note that these questions would all be phrased differently than they are here, depending upon Mueller's prior knowledge of the topic at issue. Cross-examination-style questioning involves making statements "at" a witness that force from him or her a "yes" or "no" answer.
1.
Did you have any conversations with Russian nationals about the selection process for the 2002 Miss Universe pageant—either before or after that pageant—and if so, when were those conversations, and with whom, and on what specific subtopics?
2.
In the year before or after after Mr. Sater entered your business circle—following the 2002 pageant, at which a woman linked romantically to Putin was crowned Miss Universe—did he make any reference to the pageant, or to any Russian national you'd ever previously spoken with?
3.
Pursuant to your involvement with the 2002 Miss Universe pageant, did you *attempt* to make contact with Vladimir Putin, any agent of the Kremlin, or any Russian national—besides Oxana Fedorova—before or after the pageant? (Note: the 2002 pageant was held in Puerto Rico.)
4.
At any point during your long business relationship with Sater, did he a) make promises of being able to introduce you to Putin or Putin allies, or b) make promises of being able to help you establish new business deals in Russia, not merely with Russian oligarchs in America?
5.
Did you ever pass messages to, or receive messages from, Vladimir Putin, or any Kremlin agent, as a result of business dealings you had with Mr. Sater between 2002 and the present, or as a result of any business dealings with Russians you sought out of your own accord?
6.
Have you ever used any family member or Trump Organization employee to pass messages to a third party that you intended to reach Vladimir Putin or Kremlin agents, whether these messages were related to business transactions or not?
7.
Have you yourself *ever* had any direct or indirect contact with Vladimir Putin, either through text, email, phone, speakerphone, fax, third-party intermediary, or any other form of communication that would enable you to send and/or receive messages from the Russian president?
8.
(A similar series of questions related specifically to Trump's real estate dealings in Panama, his sales of Florida properties to Russian oligarchs, his involvement with Russian partners in MMA venture M-1 Global, and Trump SoHo—as well as any other Russian-partner ventures.)
9.
Did you discuss with either of the Agalarovs, or any of their agents, any aspect of a potential Trump Tower Moscow deal prior to arriving in Moscow in November 2013, and if so where and when did these conversations occur, who was involved, and what details did they entail?
10.
While in Moscow in 2013, did you meet with any person—Russian national or otherwise—who indicated to you that they were acting on Vladimir Putin's behalf, carrying a message or gift from Mr. Putin, or were in any way dealing with you with the intention of pleasing Mr. Putin?
11.
Did you sign a letter-of-intent to build Trump Tower Moscow at any point in 2013, and if so, when and where, and with whom, and using what prior Russian funding and permits authorizations? (Note: one would, of course, also want to know the names of all Trump agents involved.)
12.
Have you ever had an extra-marital encounter in either Moscow or St. Petersburg, Russia, or been engaged in any encounter—sexual or otherwise—involving prostitutes, escorts, or other women "provided" (in any sense) by a Russian national, in those two locations or any others?
13.
Who accompanied you to each event or location—whether morning or evening, official or unofficial, Russian or American or another nationality—you were at, however briefly, during your November 2013 trip to Moscow?
14.
Have you ever had any interaction, direct or indirect, with any of the following individuals—Artem Klyushin, Konstantin Rykov, Dmitry Peskov, Oleg Deripaska, Carter Page, George Papadopoulos, [20 to 50 additional persons]—at any point in the last five years, on any subject?
15.
In meeting Sergey Lavrov and Sergey Kislyak in the Oval, did you discuss any of these: Trump Tower Moscow; other past or potential business deals the Trump Organization has sought/had in Russia; the Rosneft oil sale; energy profit-sharing; or nuclear tech in the Middle East?
16.
What role—in terms of meetings, memos and other contacts, as well as the quantity and quality of same—did the following individuals play in your campaign, with what start and end dates: Erik Prince, Roger Stone, Mike Flynn, Carter Page, George Papadopoulos, [20 to 50 others].
17.
What was the nature of your involvement—dates and times of contact, length of contact, documents reviewed or signed, meetings held or briefed on—regarding the 2015 Sater/Cohen effort to close a Trump Tower Moscow deal, or their 2017 transmission of the Artemenko "peace" deal?
18.
Did you order—directly or indirectly—Sessions, Page, Papadopoulos, Stone, Bannon, Clovis, Schmitz, Flynn, Prince, Kushner, Gordon, Don Jr., McFarland, Burt, MacFarlane, or anyone associated with your campaign to negotiate *any* issue with a Russian national pre-inauguration?
19.
Did any of the aforementioned individuals, or any person connected to your campaign prior to, at, or after the time such contact occurred, indicate to you that—with or without your consent—they'd engaged in negotiations on *any* issue with a Russian national pre-inauguration?
20.
Did you authorize—by word or deed, directly or indirectly—any of these: Kislyak's invitation to the Mayflower; Papadopoulos' invite to edit your Mayflower speech; Page's Moscow trip; Papadopoulos' trip to Greece; Kushner's pursuit of a Kremlin backchannel via a Russian SCIF?
BONUS. At any point pre-inauguration, did you receive any oral, written, or other notice that any member of your campaign or family had had contact with a Russian national—whether on a business, personal, or political topic—that has not already been disclosed in public testimony?