📌 (1) While we all thought the
#PodestaGroup
was gone turns out their work only wrapped up at the end of 2017, a recent FARA filing shows they continued work with Hong Kong, Japan, India, Azerbaijan, Moldova, Center for Media Studies at Saudi and anti Qatar PR campaign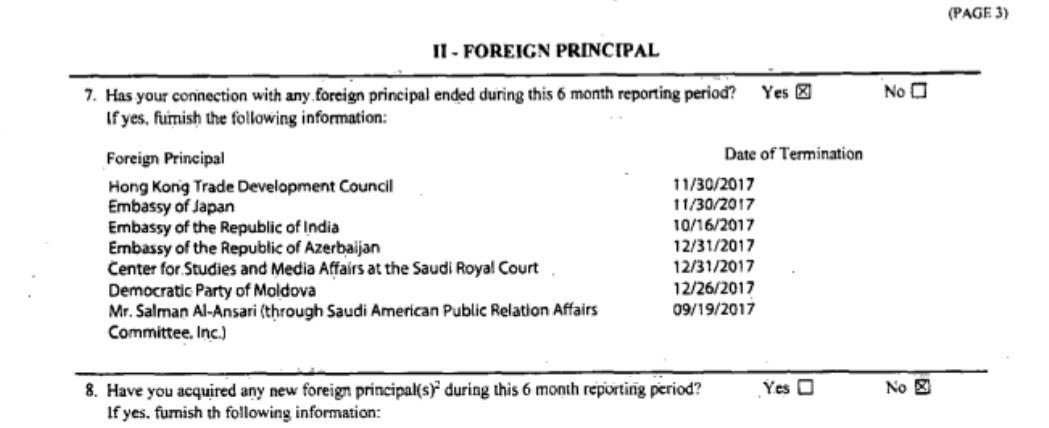 (2)
Here are the lobbyists who found themselves unemployed at the end of 2017 though if history proves anything surely they've moved on to another firm.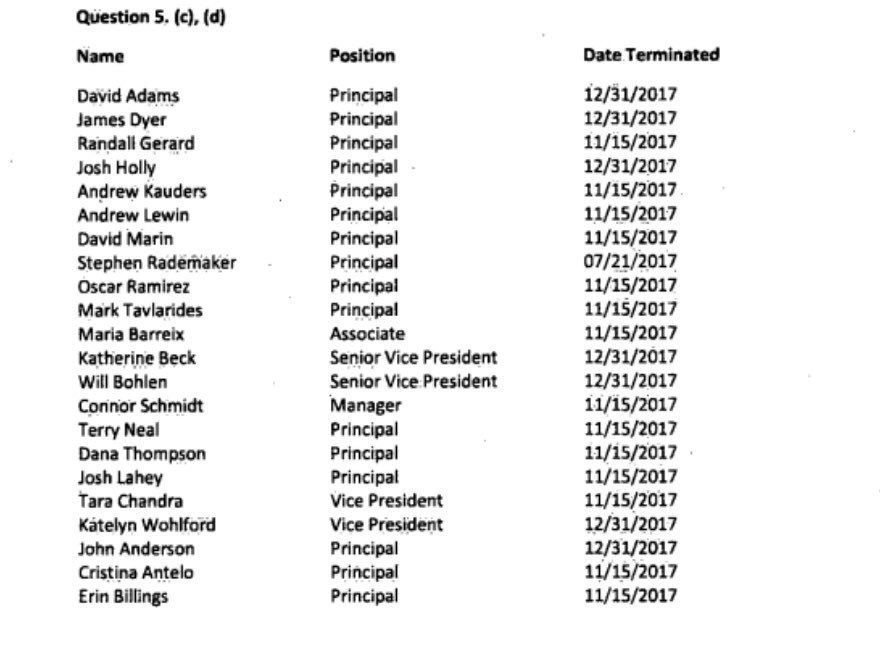 (3)While "broke" good old Tony Podesta managed to continue his campaign contributions to
@dccc
@SenFeinstein
while the other lobbyists stayed mostly loyal to all things Democrat.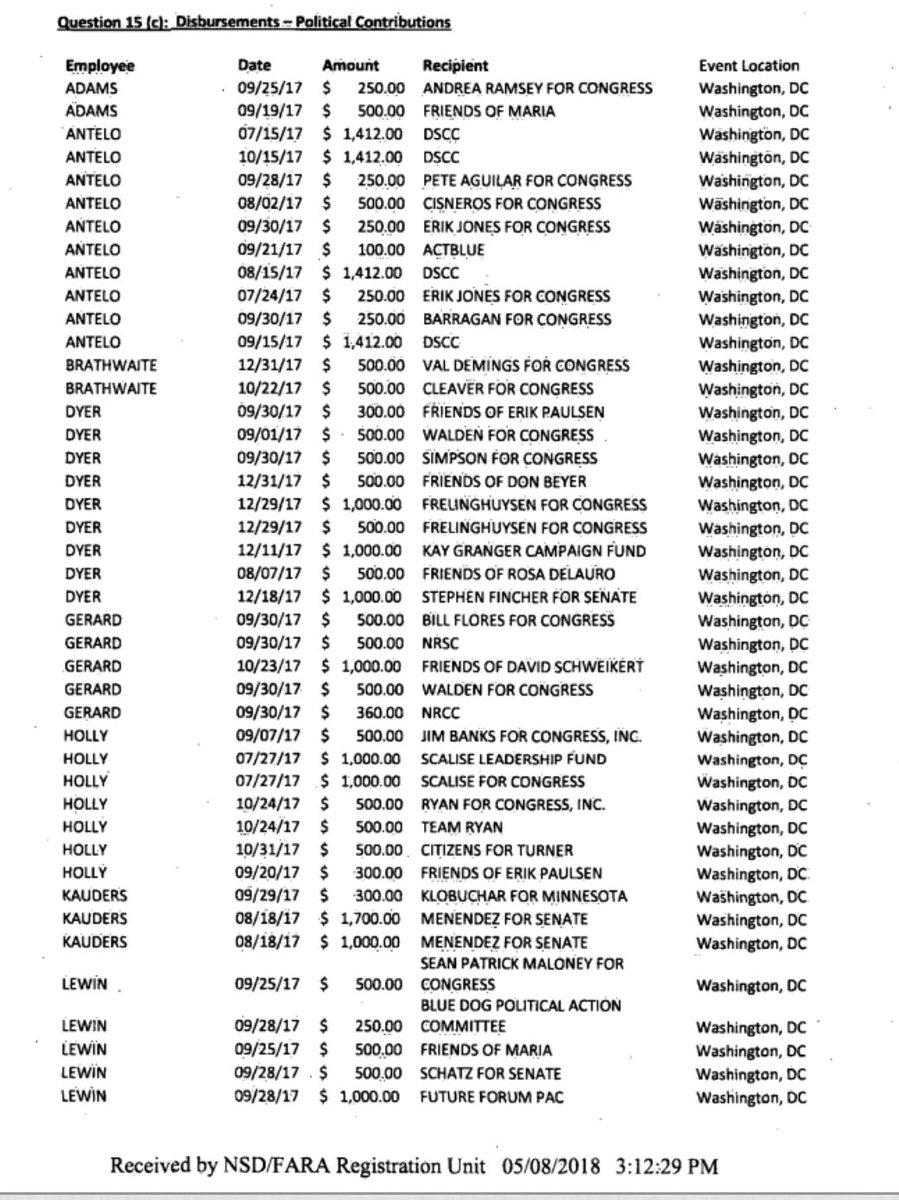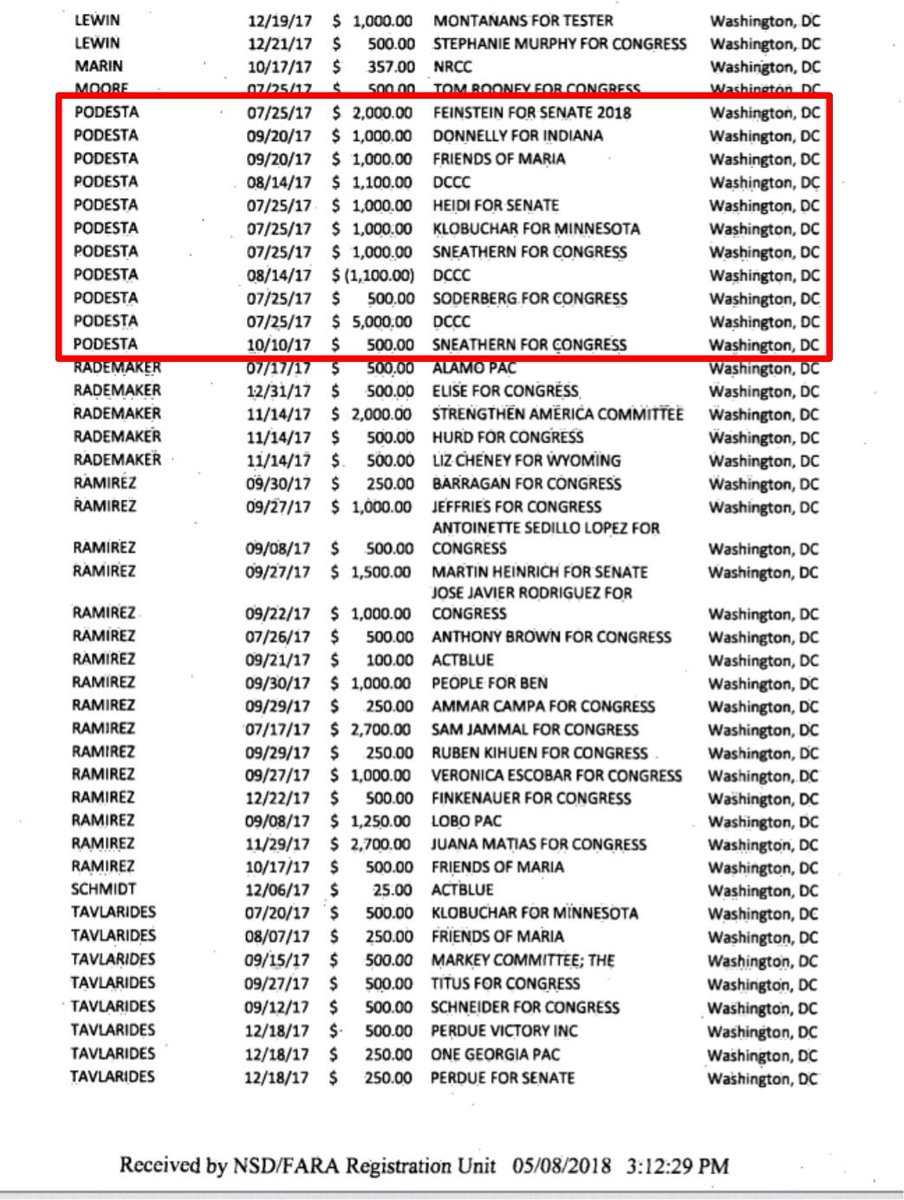 (4)
Their work with Salman Al-Ansari which included social media against Qatar seems to have vanished from the interwebs but not before collecting almost $3 million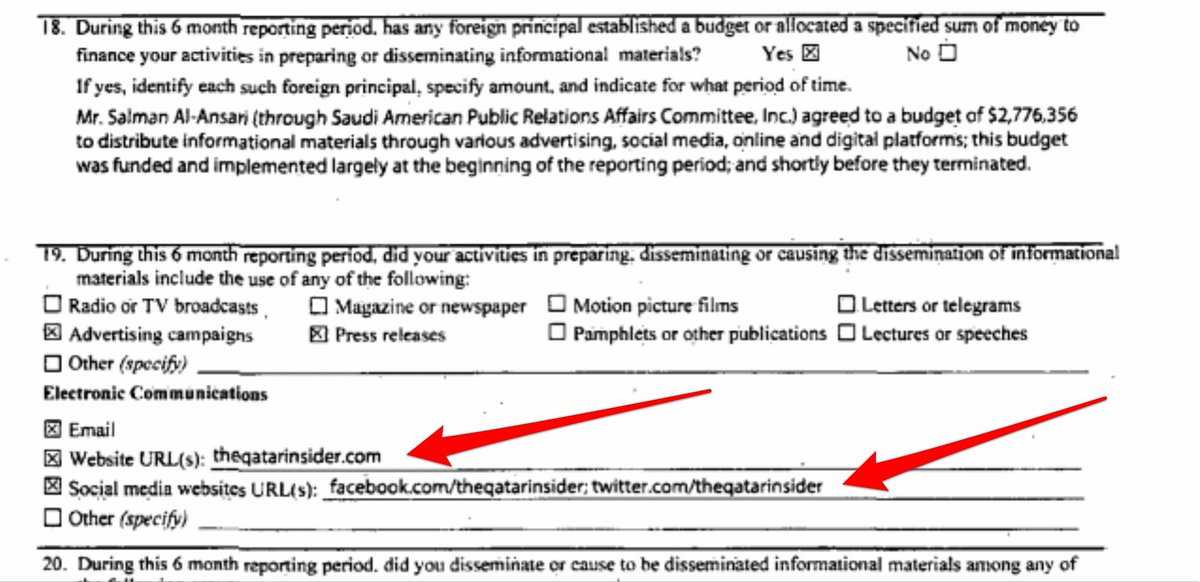 (5)
Lobbying for
#HongKong
is interesting because
@tedlieu
seems to be their go-to? Do you mind telling
#CA33
what your frequent contact with
#PodestaGroup
is all about
#BlueFalcon
🧐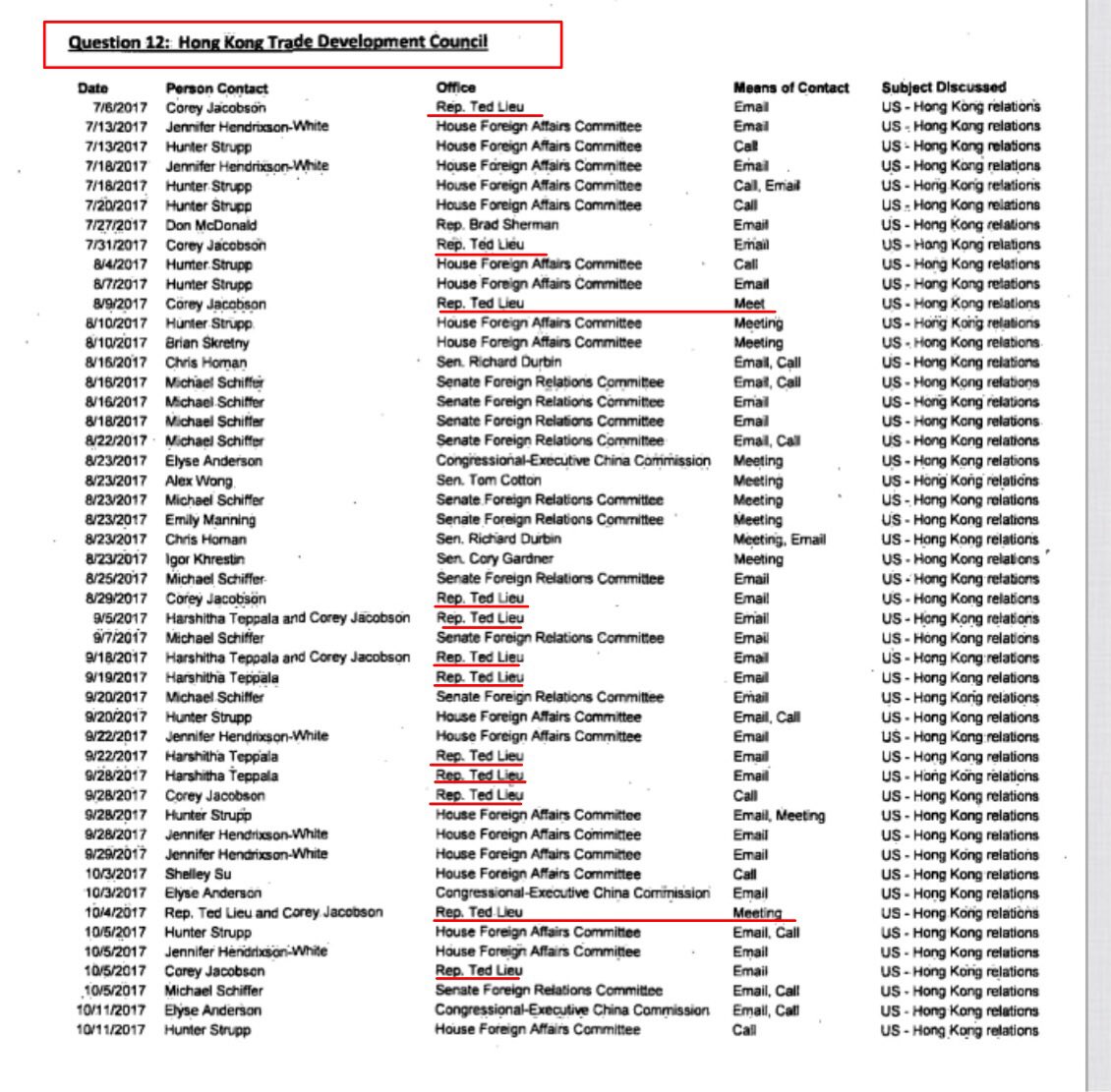 (6)
Azerbaijan is VERY interesting rabidly anti-Trump
@RepCohen
seems to be a favorite and what do you know the
#McCainInstitute
and
#AtlanticCouncil
what are you up to
@SenJohnMcCain
#RussiaGate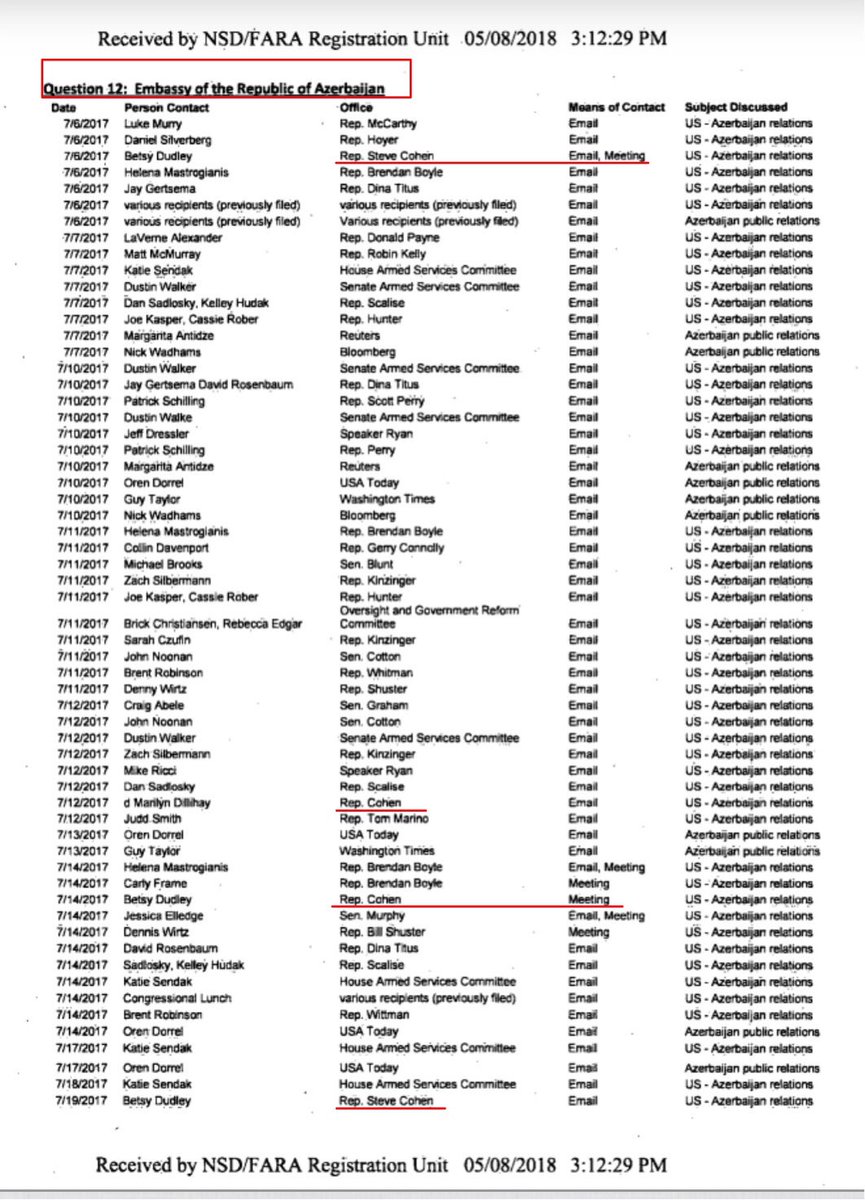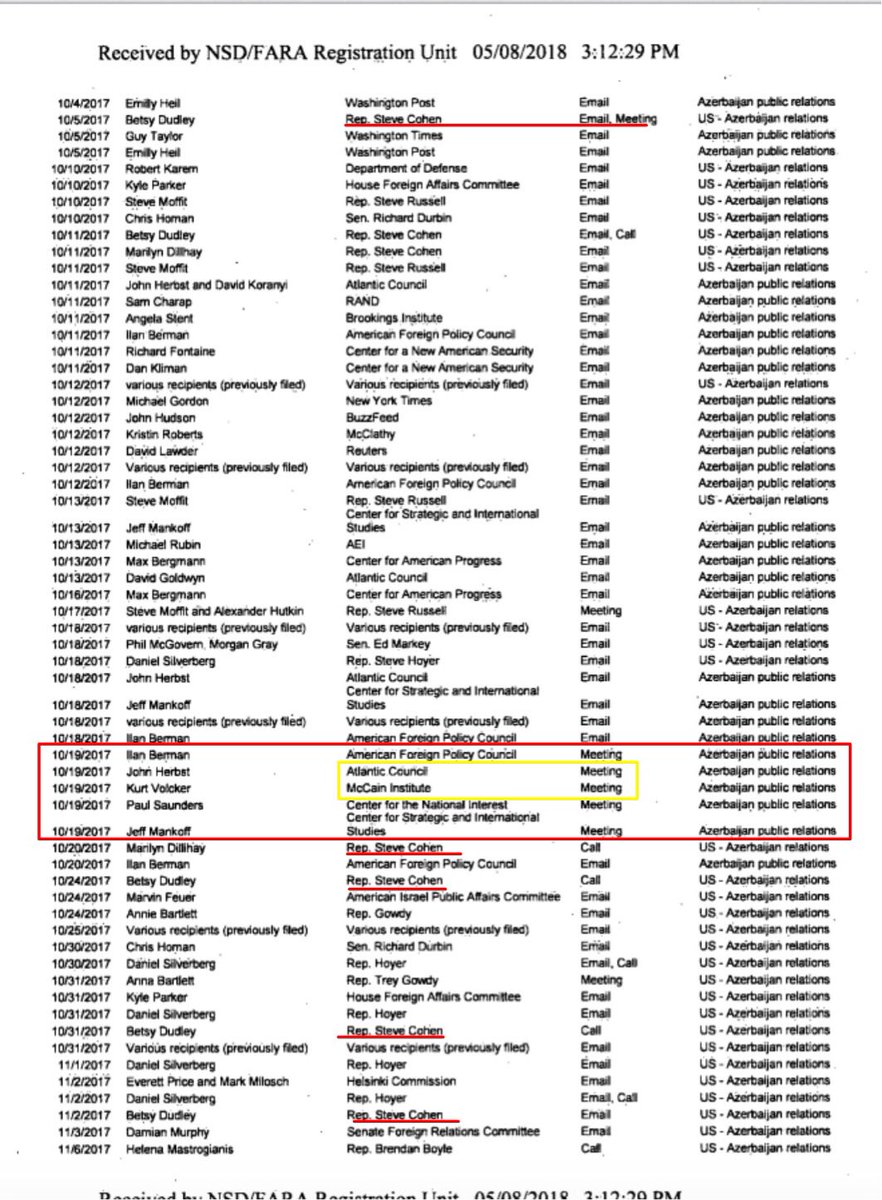 (7)
Quick side-note about Azerbaijan. Today
#TrumpTowerMeeting
documents show Agalarov was behind the meeting🧐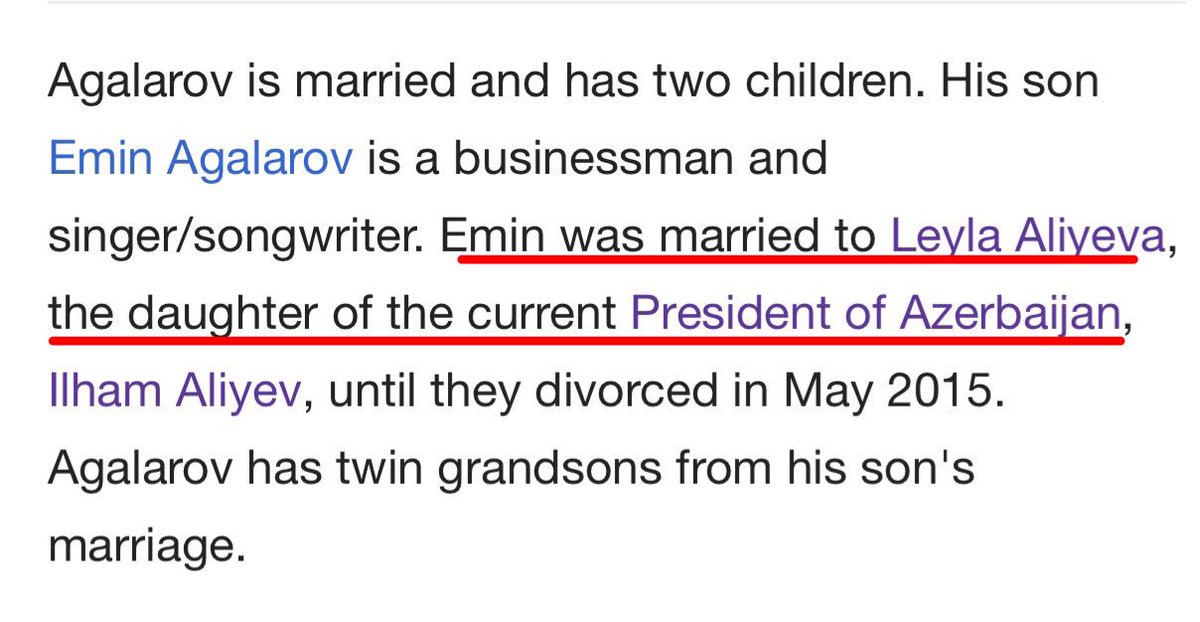 (8)
#PodestaGroup
"expenses" are borderline comical, do tell how one has $2,823,754.38 in office expenses
with Saudi Public Affairs Committee? That's a lot of office supplies
@TheJusticeDept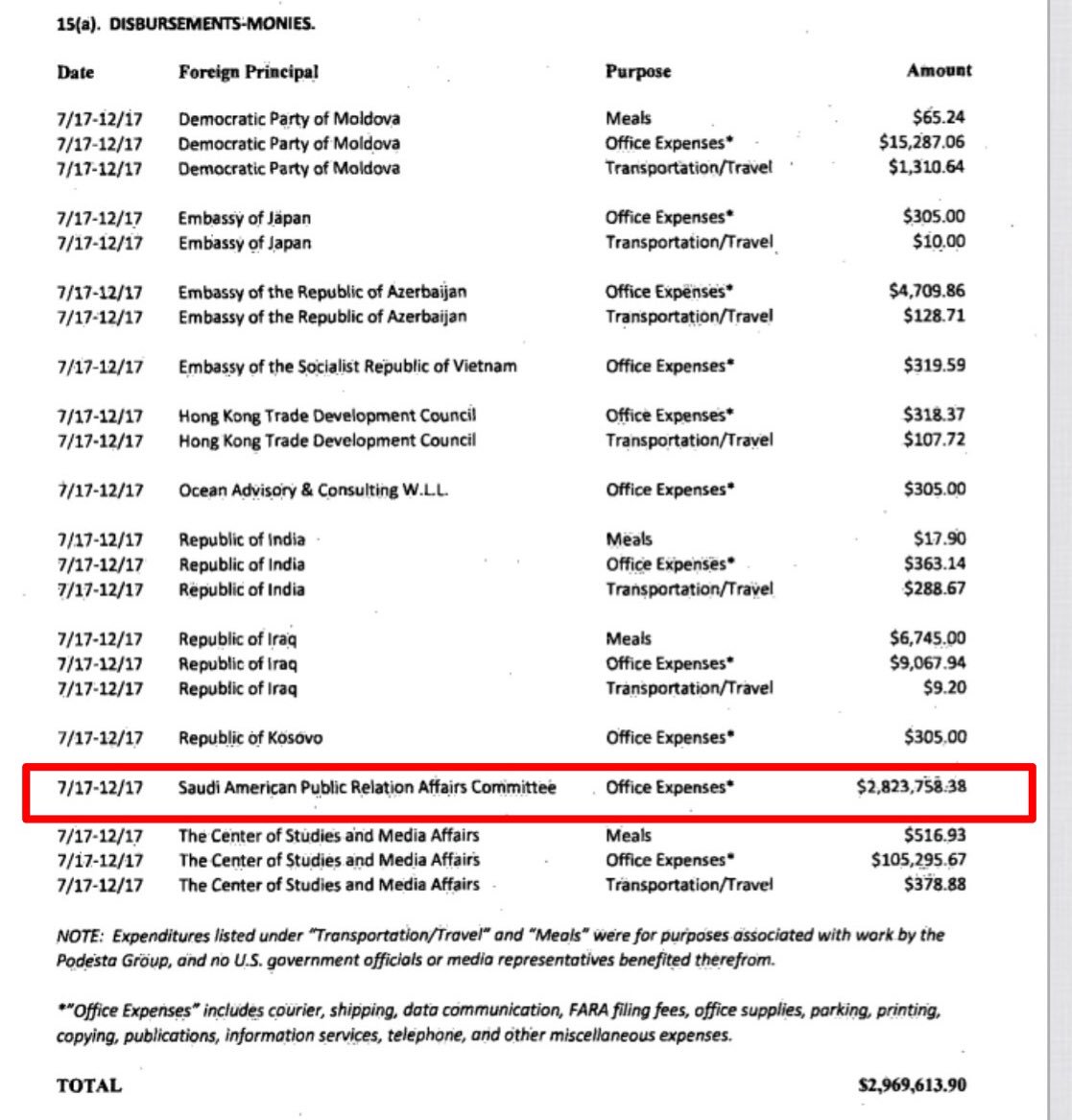 (9)
💸 Lobbying pays well another $5 million was racked up from other countries. The American people should ask WHAT this money actually does there are hundreds more just like
#PodestaGroup
#DrainTheSwamp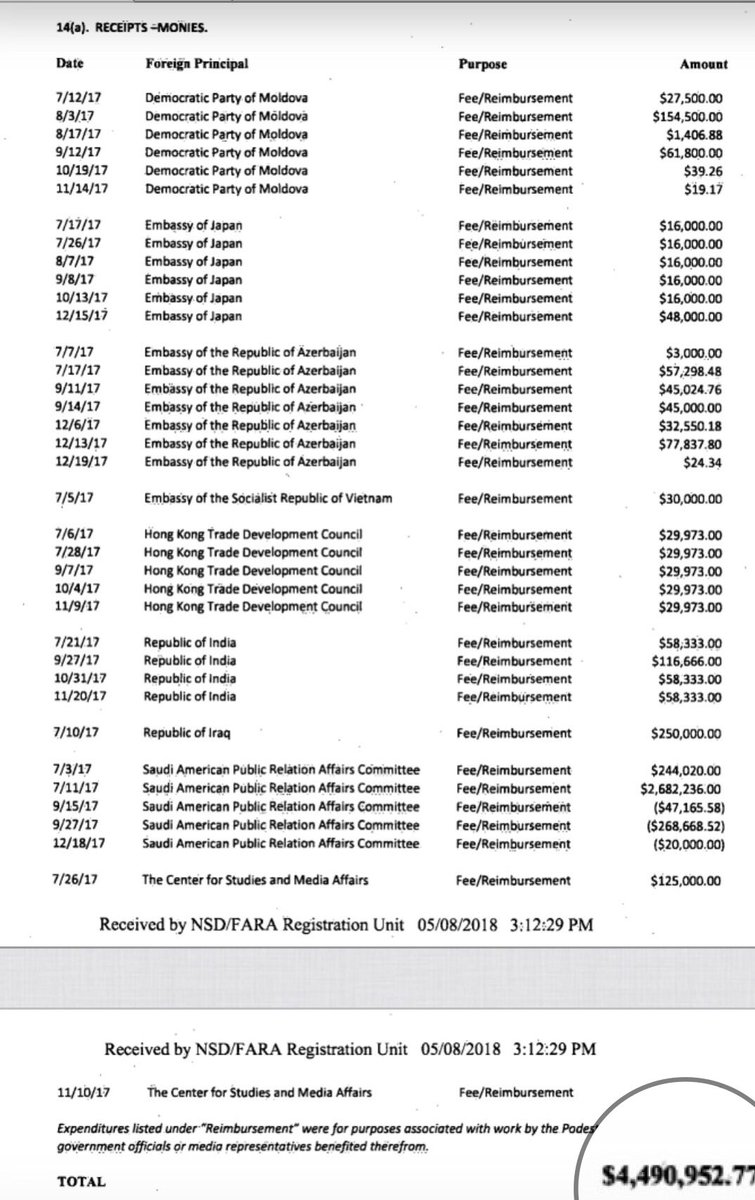 (10)
Adios Tony Podesta, hopefully the next signature we see of yours also has
#Mueller
on the paperwork because you also "failed to file" you also collided with foreign countries, you also hid money so... ⚖️? Or is it only
#Manafort
that gets charged.
#TickTock
#PodestaGroup