Advocates seek to use the law as a sword to right wrongs and redress grievances. They also employ the law as a shield to protect against ruthless abuse of power.
Today we saw both of these facets play out against the Trump administration.
<Thread>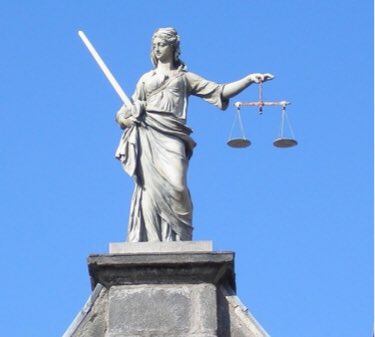 First, we saw the release of the highly anticipated Inspector General's report regarding the FBI's handling of the Clinton email affair. But, despite months of build-up, the results were not exactly what the president was hoping for.
/2
cnn.com/2018/06/14/pol…
While the IG criticized the politics inherent among some FBI personnel and lambasted their failure to properly following procedure (notably former Director Comey), the report agreed that the ultimate conclusion not to charge Sec. Clinton was proper.
/3
nytimes.com/2018/06/14/us/…
Then, the New York Attorney General's office sued the Trump Foundation for $2.8 million in restitution due to repeated improprieties, seeking additional civil penalties, and looking to bar the president, Ivanka, Eric and Don Jr. from being further involved with charities. /4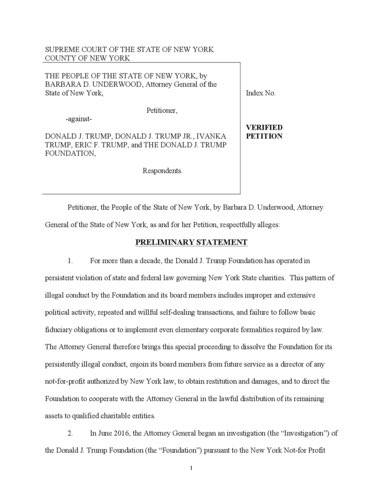 Remember the campaign event where Trump skipped a debate for a charity affair but the money never seemed to get donated? The charity buying a portrait of Trump? Trump welching on a hole-in-one contest winner? It's all coming back to haunt the president./5
nytimes.com/2018/06/14/nyr…
Worse, the AG took the extraordinary step of referring the matter to the IRS for further possible proceedings. And since Trump himself signed the Foundation tax returns, this could actually give rise to a criminal indictment for perjury, among other potential penalties./6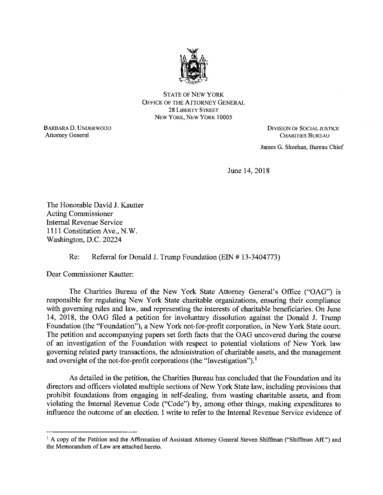 Then the American Medical Association decided to crash Trump's legal party by filing a brief arguing that the Trump Administration's failure to defend aspects of the Affordable Care Act would destroy crucial patient protections.
/7
ama-assn.org/sites/default/…
The AMA contends that if the ACA is crippled, patients wouldn't have protections for pre-existing conditions, children wouldn't be covered under their parents' health insurance until age 26, costs could skyrocket and patients could be bankrupted.
/8
wire.ama-assn.org/ama-news/about…
Then, the NY Court of Appeals denied Trump's motion to dismiss the Summer Zervos defamation action against him. This means the case will move forward, possibly compelling Trump to testify. I'm sure
@MichaelAvenatti
will be paying rapt attention here./9
vox.com/policy-and-pol…
Finally, there is the looming specter of Michael Cohen: will he cooperate with Mueller or not? Oddly, this sideshow of a case could be the one that topples a presidency./10
cbsnews.com/news/michael-c…
All in all, a very bad day in the courts for Donald Trump.
But for those who believe that Lady Justice will save democracy? Though the war is far from over, today's battle was most decisively won by her.
End.