🇷🇺 Russian seismic research vessel Akademik Primakov (MMSI:273392760) is certainly looking for something in the Kara Sea at 5kn. (Before you get too excited, it could be mapping the Arctic shelf, to aid in Russian claims to it.)
thebarentsobserver.com/en/industry-an…
h/t
@nobit7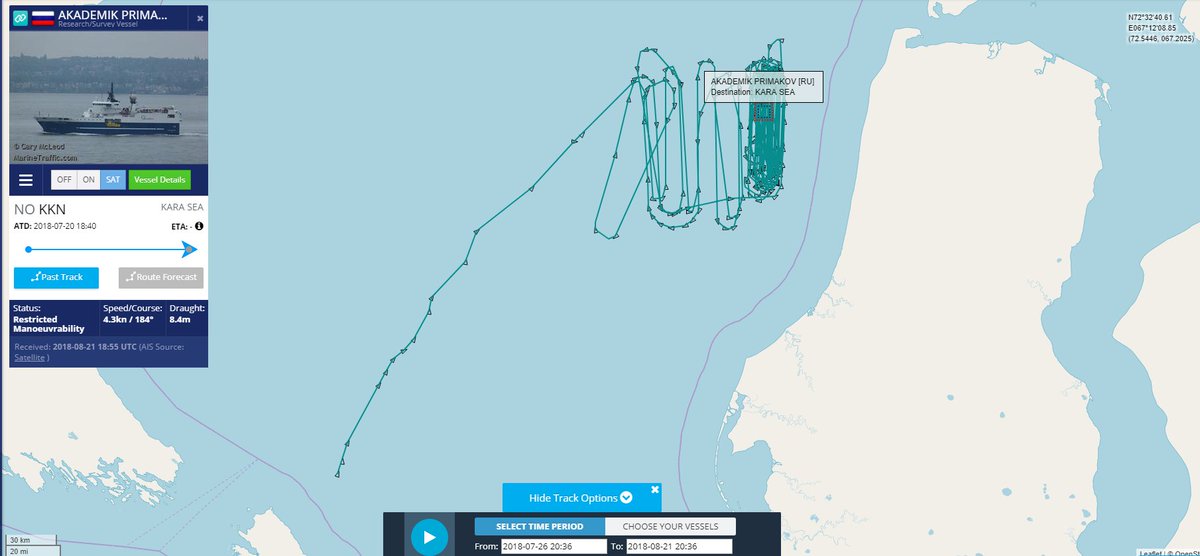 🇷🇺 Russian Project 21900M icebreaker Vladivosok (MMSI:273376280) has dropped anchor in the Kara Sea. I guess that's cheaper than burning diesel moving the largest non-nuclear icebreaker in the Russian fleet around...
sputniknews.com/russia/2016121…
🇷🇺 Russian Project 21900M icebreaker Vladivosok (MMSI:273376280) has been conducting (presumably) ice clearing operations off the East coast of... you guessed it... Novaya Zemlya.
...but that doesn't really prove anything; it's an icebreaker after all.
marinetraffic.com/en/ais/home/sh…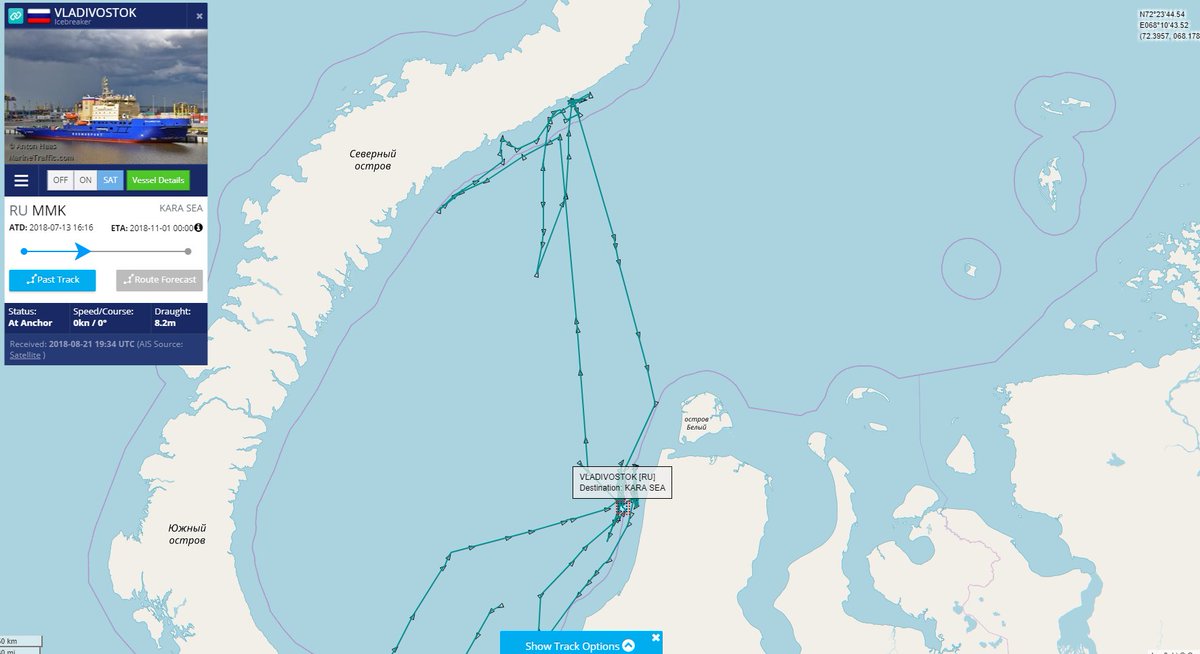 🇷🇺 Russian research vessel Koningin Juliana (IMO:7420974|MMSI:273381960) is in currently in Guba Belushya, the "big city" on Novaya Zemlya.
They arrived from Murmansk 2018-07-29.
Specifications from her sale in 2014:
cornels-gmbh.de/downloads/Spec…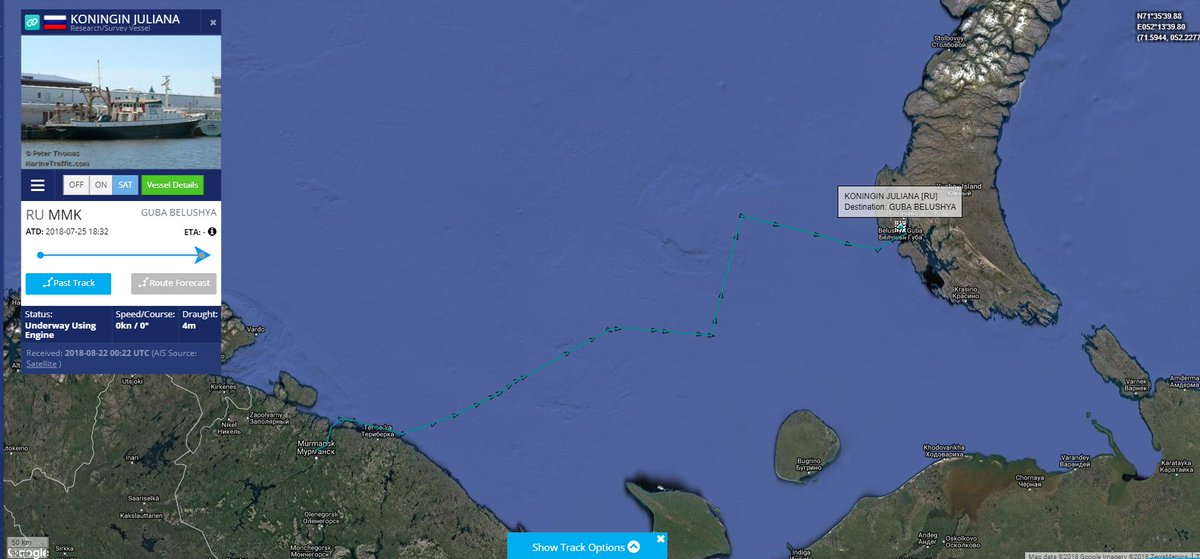 IF there is presently an operation to recover a nuclear-powered cruise missile, IF it was shore-launched, IF it was shot ~22 "miles" into the ocean... Where was it launched? There's no reason to believe the two research vessels who are surveying are looking for that specifically.
There is also a cluster of Russian naval assets further south, including diving support vessels and tugs... but again; where was the nuclear-fueled missile launched from? There needs to be a test (launch) site within ~20-something miles of these search locations.
As
@border9999
pointed out, there was this environmental survey for radiation conducted in June 2018. At the time, I thought it seemed odd to suddenly get interested in the radiation from decades old nuclear testing... but maybe it wasn't random at all.
tv21.ru/news/2018/06/1…
Hans Kristensen (Director, Nuclear Information Project, Federation of American Scientists) spoke with The Verge and gave an excellent overview of what is involved in finding the nuclear-powered missile, and the risks.