If Republicans think they're doing Trump's bidding, that's only half the story. They're doing Putin's bidding. Instead of praising Bruce Ohr for fighting Russian organized crime, they try to discredit him and his work. This is why people call GOP traitors.
nytimes.com/2018/08/27/us/…
Comey, McCabe, Strzok, now Ohr. Republicans say it's no coincidence Bruce Ohr was at the center of much in the Russia probe. Well, duh, he investigates Russian organized crime, and Putin's runs a mafia state, so yeah, no coincidence.
politico.com/story/2018/08/…
#inners
#maddow
#Maddow
reviews stellar career of Bruce Ohr leading investigations of Russian organized crime, including top criminal Mogilevich. Ohr was also one of the officials to revoke Deripaska's US visa. And now he's the object of conspiracy theories on right-wing media on a 24-hour loop.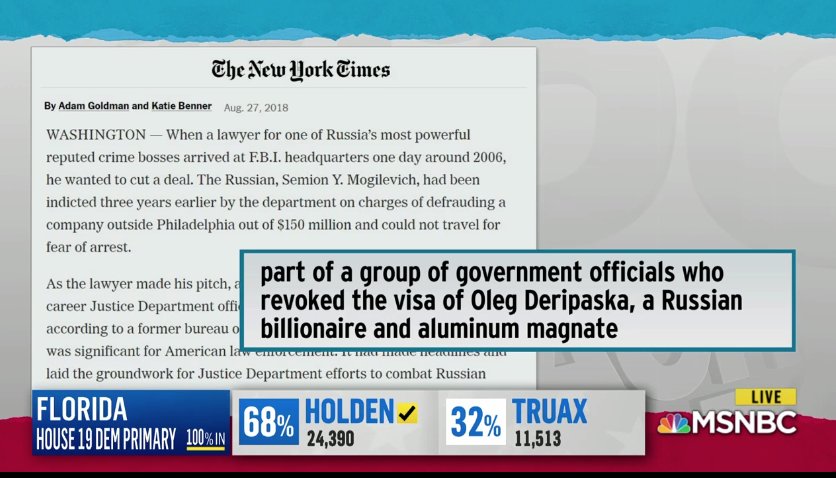 So that's why Trump & his propagandists are frantically trying to discredit DOJ lawyer Bruce Ohr. He's not only an expert on Russian money laundering. UK Russian expert Christopher Steele told him that Russian intel said they had Trump 'over a barrel.' I.e., a compromised POTUS.