1)A
#brexit
thread on 'frictionless' trade:
@bbcsoutheast
decided to see how easy/difficult it would be to export an item from
#Switzerland
🇨🇭(outside the EU) to the UK🇬🇧(inside the EU) to get an idea of what British businesses might have to do after
#Brexit
.
2)
It's obviously not an exact analogy. Switzerland is in the
#singlemarket
for many goods and in
#Schengen
, for example. But it's outside the customs union, so the idea was to get a sense of what friction might need to be tackled.
4/
We bought it from
@SwissTuning
, a small business near
#Zurich
. Obi, the boss (r), told us he imports 95% of his stock from Germany 🇩🇪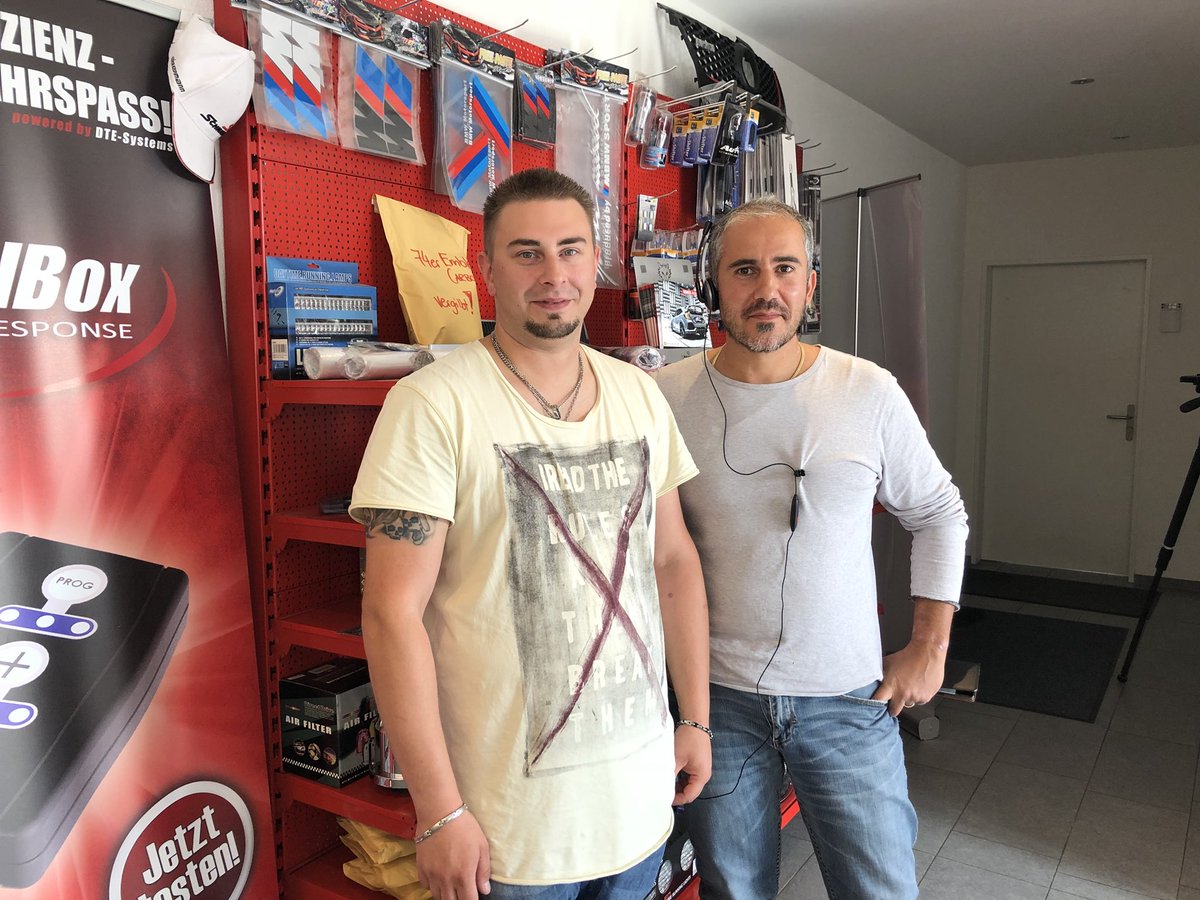 5)
Obi told us it would take 1-1.5 weeks to clear Swiss customs if he ordered items straight to the office, so he sends a staff member to drive to the border twice a week and pick them up
7)
This is what the majority of firms in the UK who trade with non-EU countries do, although some will have customs clearance experts in-house.
8/
Tommy told us our invoice lacked crucial details, which he'd had to contact the firm to find out before he could issue the right customs documents.
9)
NB: The firm we used is not a regular exporter. Tommy tells us about 20% of the paperwork he receives has errors.
14)
Our van driver left Switzerland without any problems but when he got back to
#Dover
(his final destination in the EU) he was stopped for an inspection, which delayed him for over an hour
15)
Now this was obviously a basic experiment, exporting just one item. It doesn't take into account the complexity of having a whole truck-load of items, neither does it look at possible systems to make customs smoother.
(If you want to see it for yourself, it's on BBC One in the South East tonight at 7.30pm or on the iPlayer after - Inside Out South East.)
16)
One key issue, particularly for a "no deal": the U.K. currently has a major shortfall in customs agents like Tommy to deal with post-Brexit trade. The govt has announced £8m for businesses to train more brokers but time is very short to do that.