My wonderful Representative
@RepBarbaraLee
walks on the floor of the chamber as Nancy Pelosi is set to make history by being elected Democratic Speaker of the House—AGAIN. And third in line to the presidency. A good day.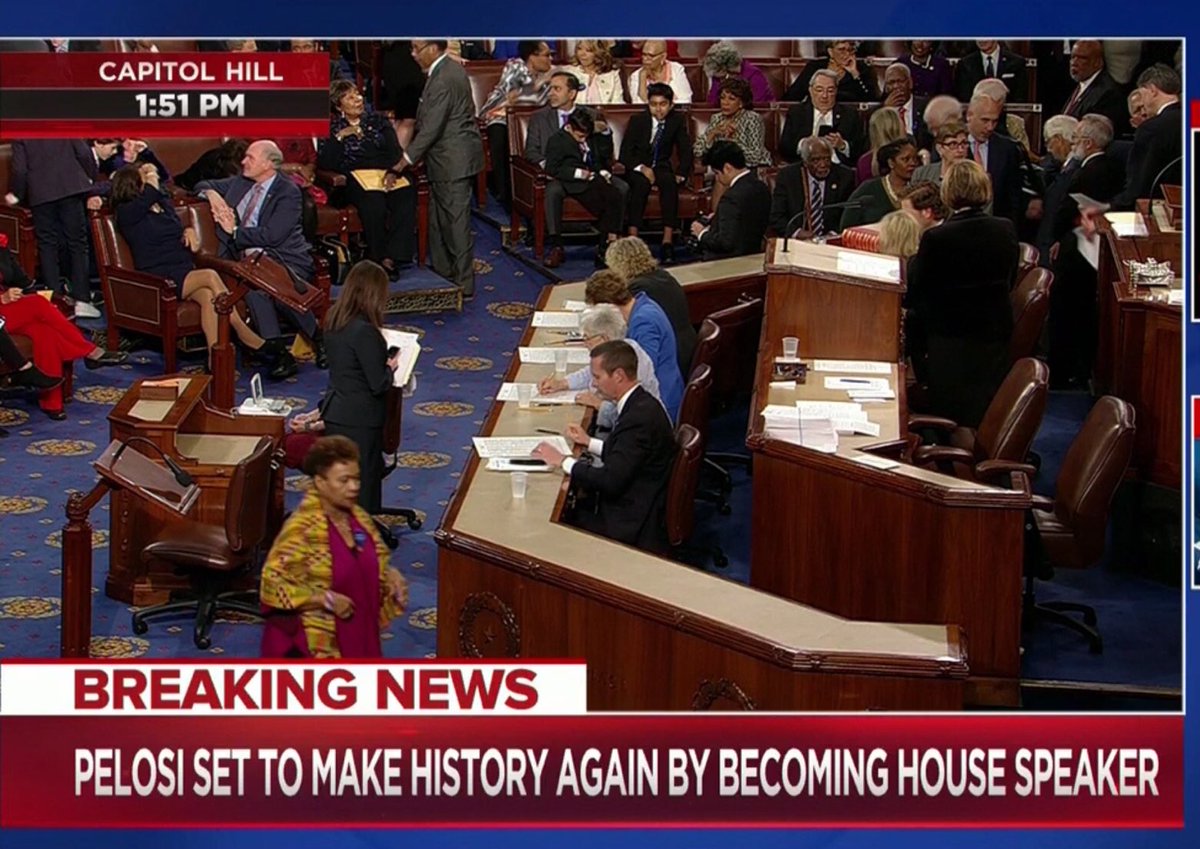 JUST NOW: Democrat Nancy Pelosi is now the duly elected Speaker of the House of the
#116Congress
. First person in 6 decades to return to speakership. And the first, second and only woman to hold that powerful position.
#winning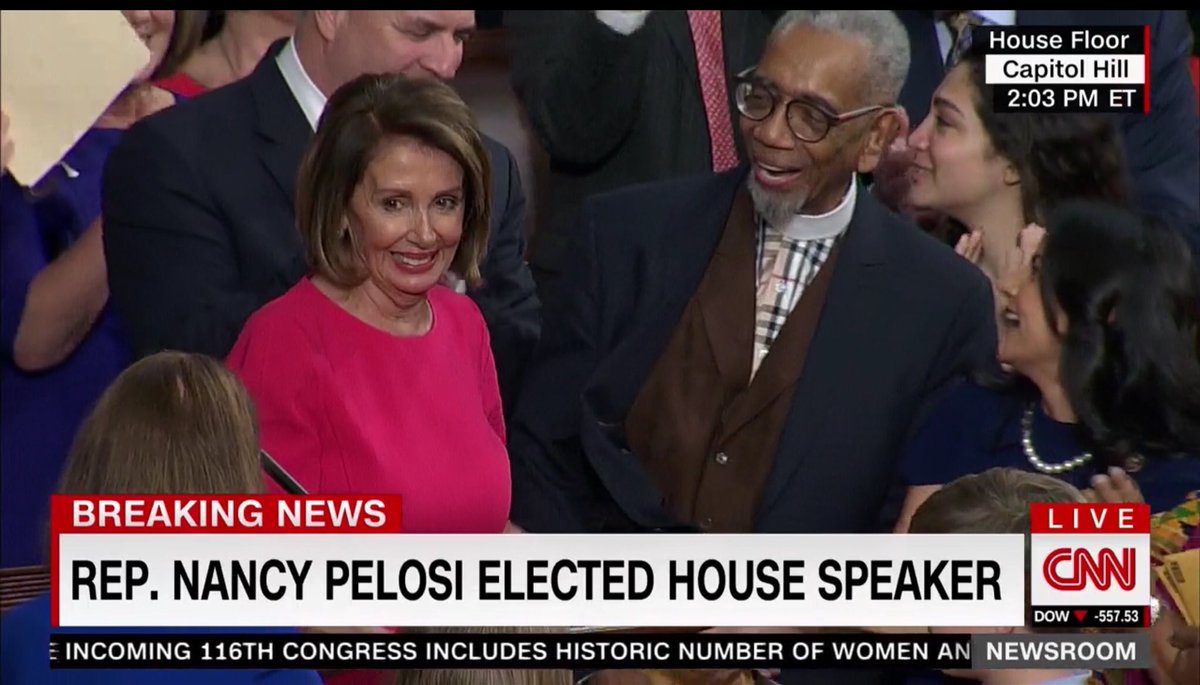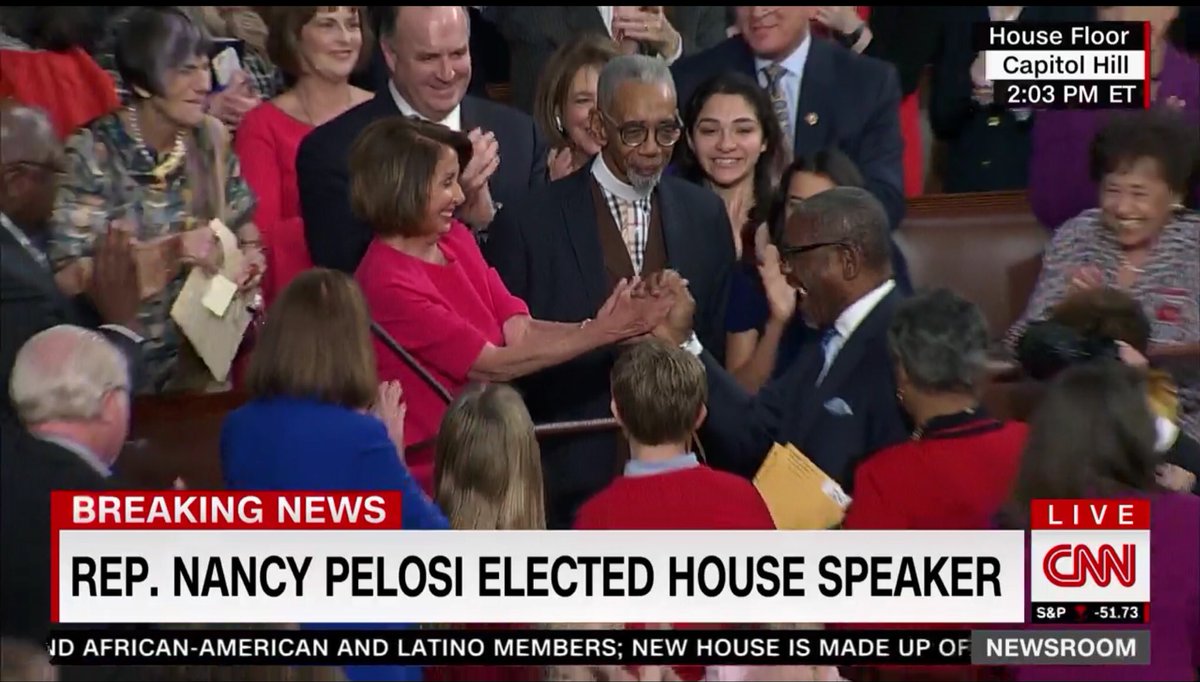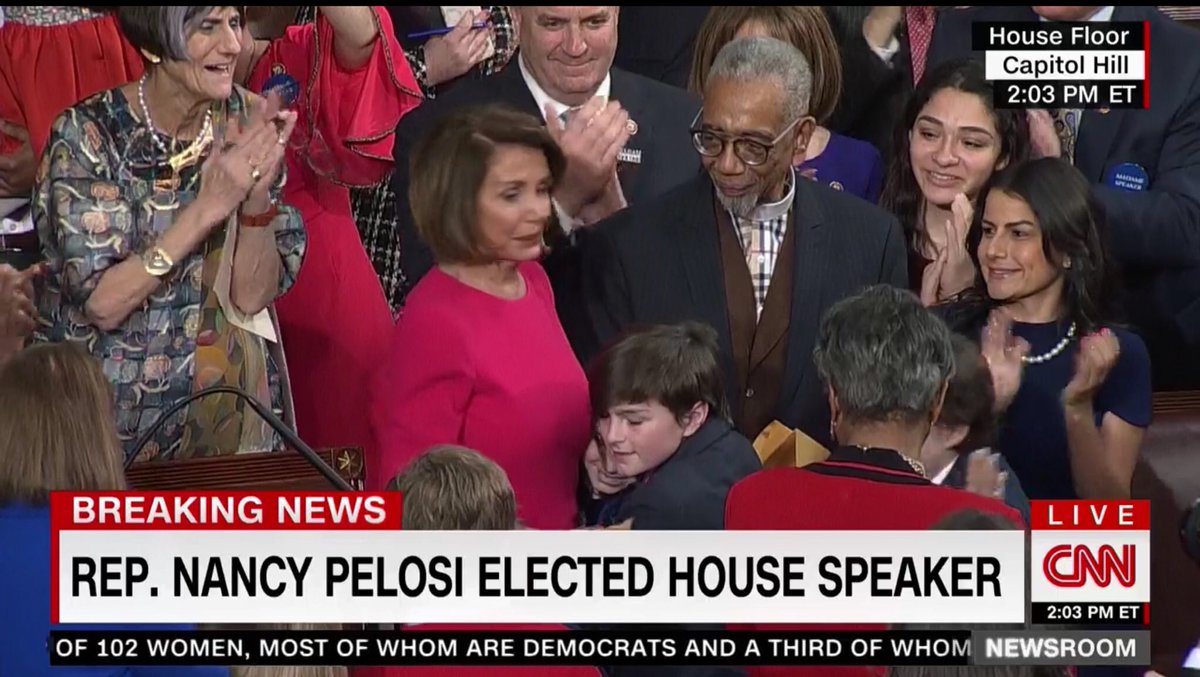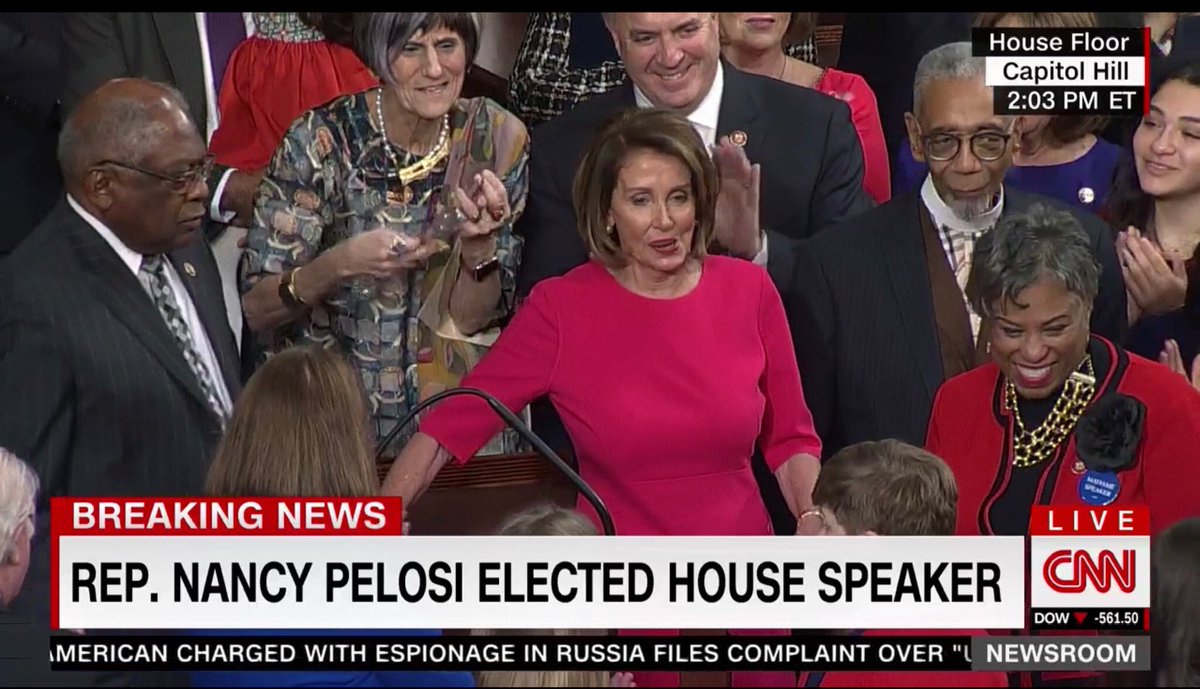 THIS is why today is such a big day for America, not just Democrats. It's a breath of fresh clean air for govt run amok w/ corruption so unchecked, we have a defense contractor running DOD, coal lobbyist running EPA, pharma lobbyist running HHS, oil lobbyist running Interior.🤯😱
Flanked by children—living symbol of democracy's future—Nancy Pelosi takes the oath of office as Speaker of US House of Representatives:
"Do you solemnly swear to defend the Constitution of the United States against all enemies—foreign and domestic…?"
"I do."
#116Congress