1.
Breadcrumbs. Does this reflect
@TheDemocrats
apparent awareness of something related to suing Trump related parties? There is an issue with 18 USC 2520 statute of limitations that has put me on watch for an amendment. There is a chance that they know more than we do. Remember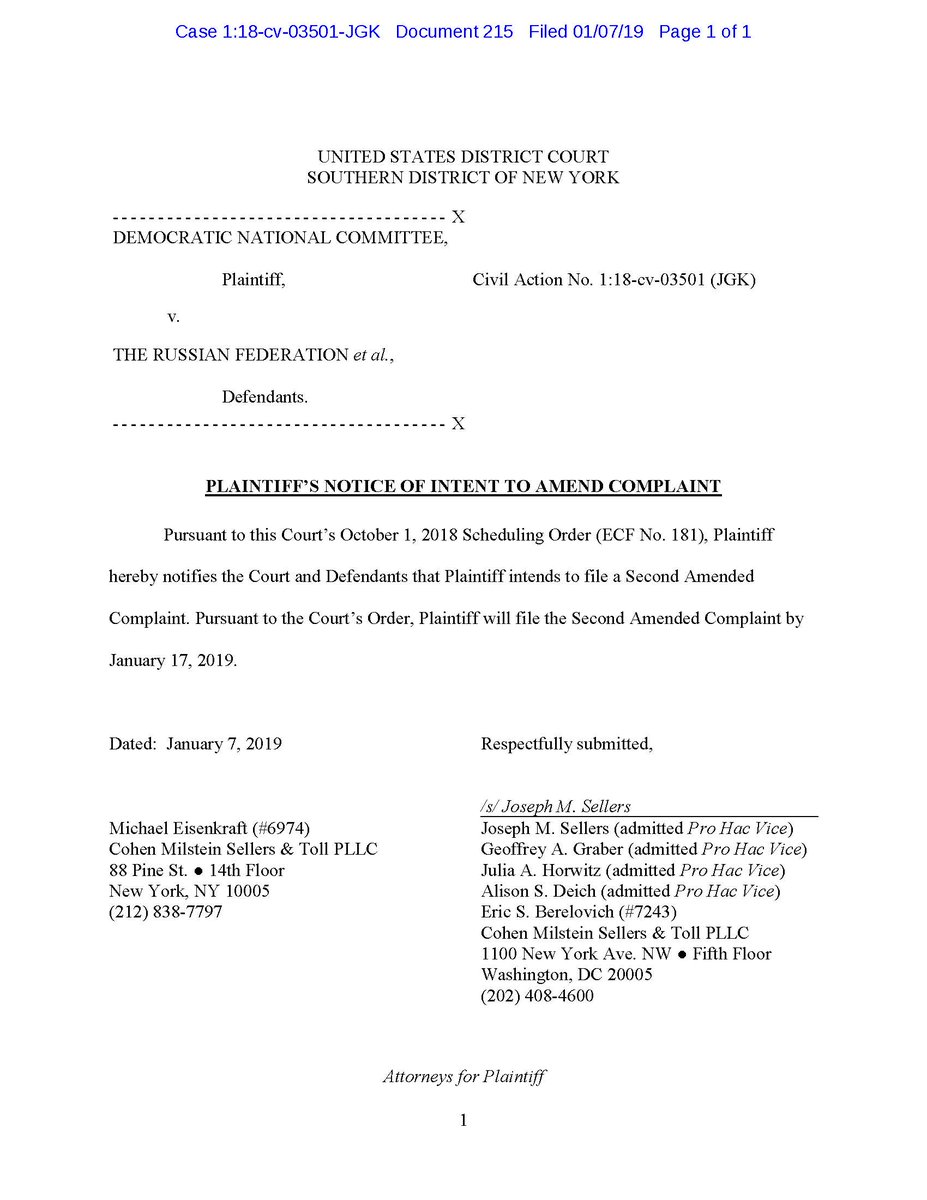 2.
@TheDemocrats
are victim of crimes committed by the Russians & US people associated with the 2016 Russian attack. This complaint does not name
@realDonaldTrump
individually but there is already sufficient proof from Micheal Cohen to add Individual No 1 as a RICO defendant.
3.
I am not expert in US Attorney's obligations to victims but I do believe they get to know things not publicly released. Do Dems know that something is coming soon? Maybe. Maybe not. But I've been expected an amendment if it was if they were told.
@Mimirocah1
@maddow
@Lawrence