🚨Trump🚨IS🚨a🚨national🚨 security🚨threat🚨He just canceled Pelosi's Afghanistan trip—which was a secret for security reasons—until he revealed it. His shutdown games as he plays POTUS are a clear and present danger to the country and the world.
#ImpeachTRUMP
#ShutdownTrump
Oh what faux outrage & short memory🙄: Republican Kevin McCarthy can't imagine why Pelosi would make a foreign trip to meet troops during a shutdown. Maybe ask Trump—who visited Iraq during the shutdown in December?? And that was pure photo op. In & out.
When propagandists run the WH (& they do), nothing matters more than getting the propaganda out, controlling the message—not national security or even the life of House Speaker: Aides thought Trump canceling Pelosi trip was the "perfect response" after she caught him off guard.😱
"Petty & childish," "unpresidential," "breach of national security"—CNN's
@ErinBurnett
slams Trump for canceling Pelosi warzone trip & letter. She points out the propaganda ("PR excursion," weird caps) & hypocrisy (Melania flew military to Mar-a-Lago tonight; his PR trip to Iraq)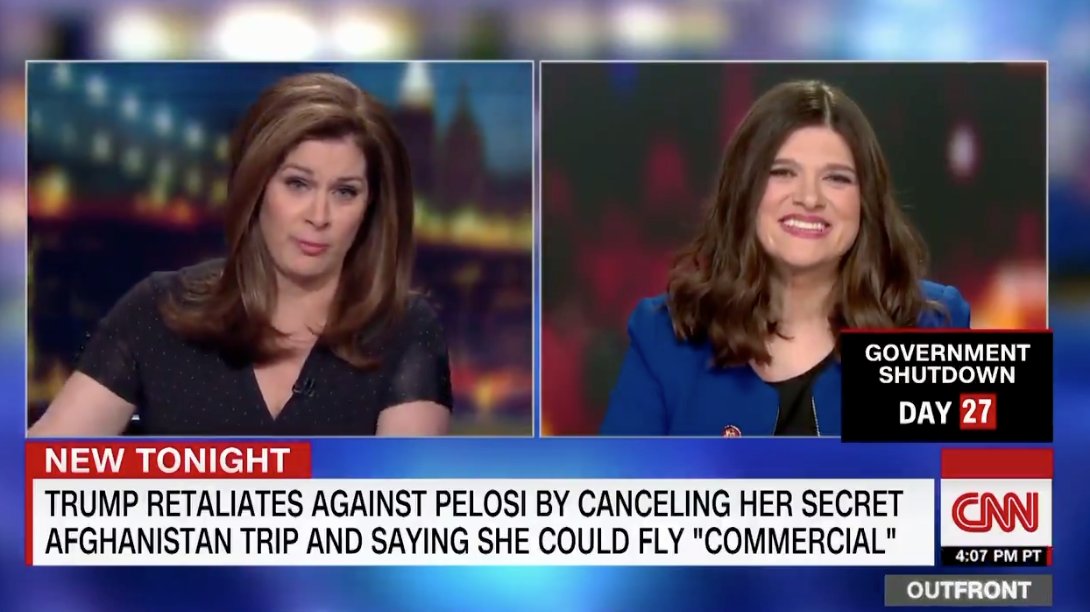 This is truly deplorable. Republicans beat their chests about Benghazi nightmare for YEARS and now their leader is literally putting the lives of the Speaker of the House & delegation in danger—for spite! WTF IS WRONG WITH YOU Republicans? You in a murder-suicide pact w/ Trump???