Twice, Trump lies to
@maggieNYT
, and she corrects him, and then he just admits he was wrong. This happens a lot: when he's challenged, he just concedes.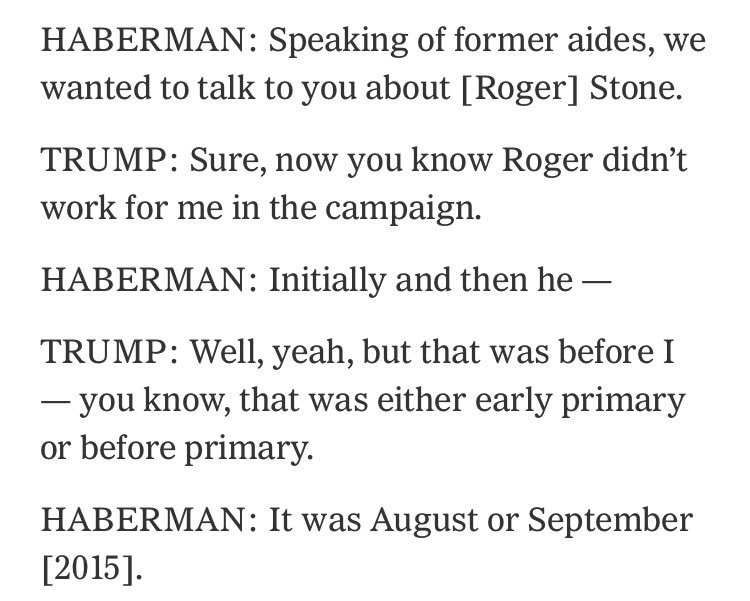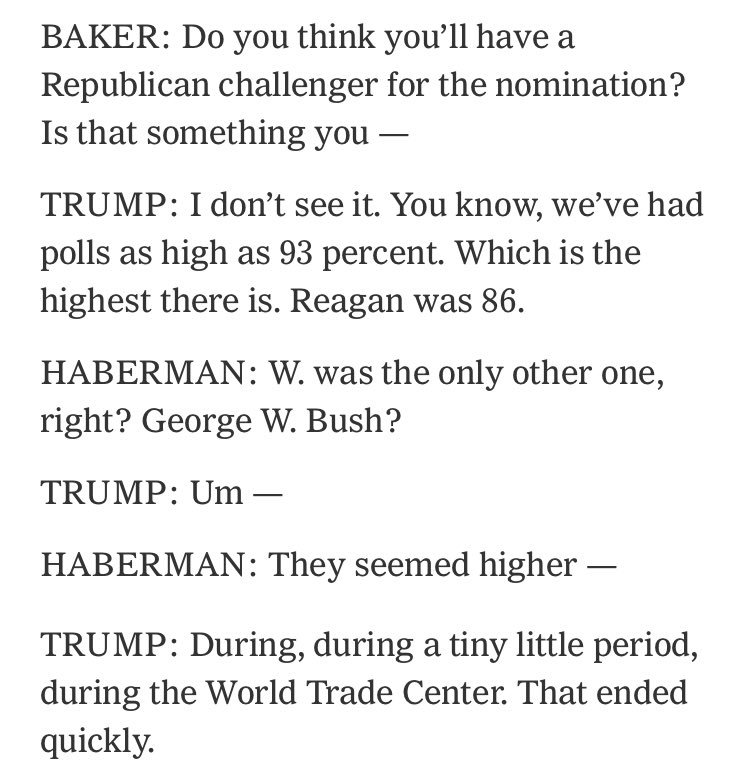 .
@peterbakernyt
tries to get Trump to explain the apparent inconsistency in his views on how to deal with different countries: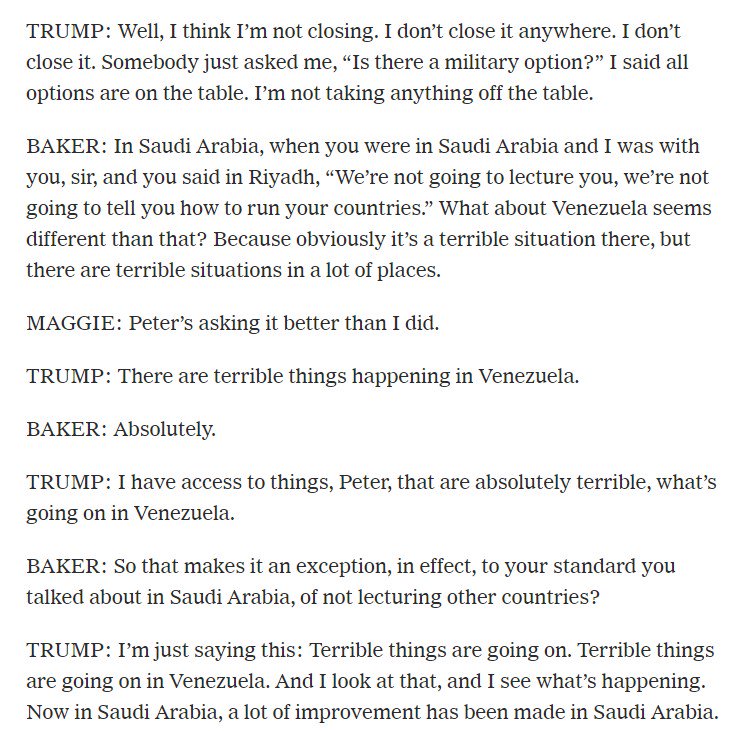 Trump on foreign officials staying at his hotel: "This job is from an economic — you know, I get a kick out of these people saying "Oh, a rich Arab stayed at his hotel,'...I'll bet you between opportunity cost and actual cost...I lost massive amounts of money doing this job."
Trump to the NYT on China Vice-Premier Liu He: "The man from China, the vice — the second man in China, essentially, they call him the vice premier, like the vice president, but he's the second man, strong second man. He made the nicest statements today."
nytimes.com/2019/02/01/us/…
Challenged on his anti-media rhetoric by the publisher of the NYT, Trump said four times that he is "entitled" to a positive story in the NYT:
nytimes.com/2019/02/01/us/…