Office view: I'm in Tampa for
@CENTCOM
's change of command and Gen. Joseph Votel's retirement. Also Cuban coffee and loose chickens.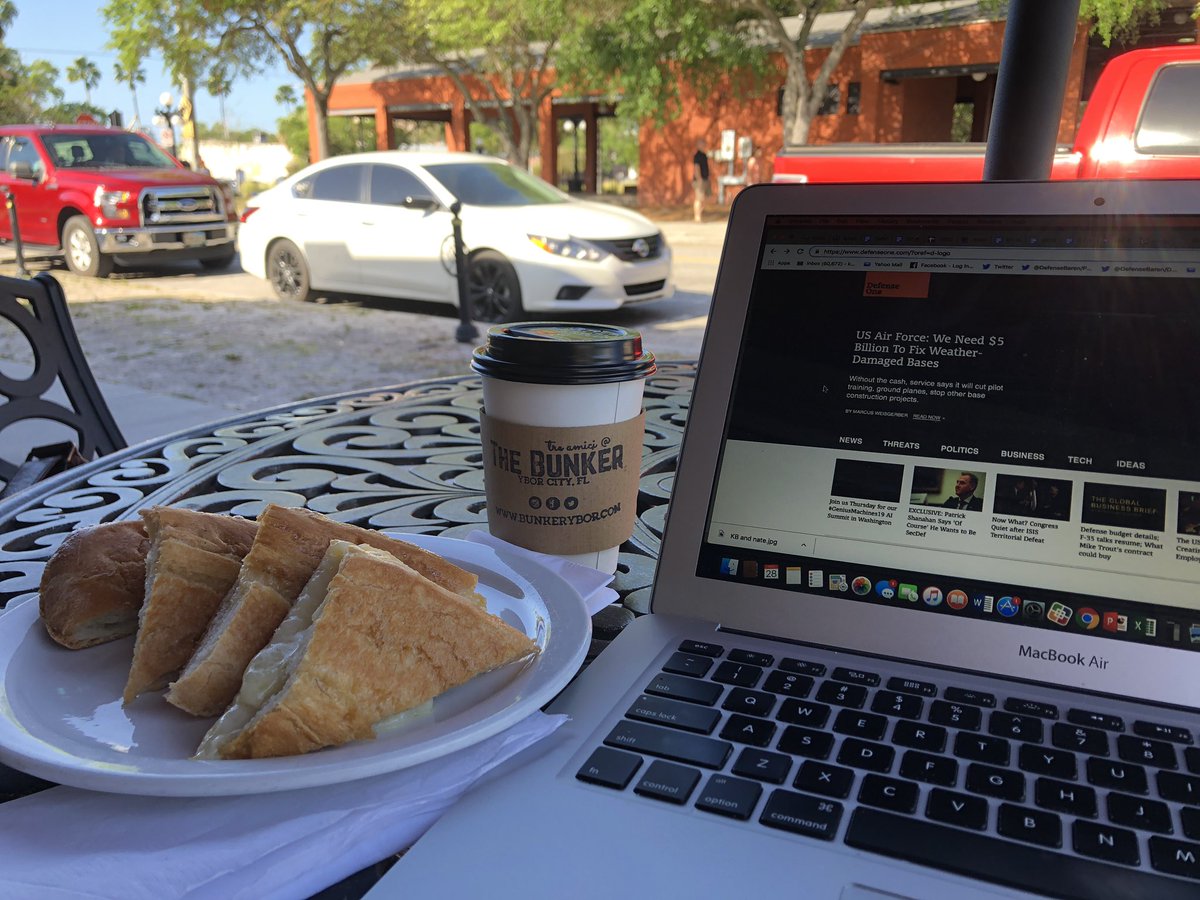 The Sharks are gonna have their way, tonight...
We're gonna hand em a surprise, tonight...
As
@CENTCOM
retires 4-star Gen. Votel in today's change of command, we just received the last 2 weeks' ISIS war strike update:
250 strikes consisting of 398 engagements against Daesh targets in Syria and Iraq.
This war is over...?
"In Syria, CJTF-OIR conducted 193 strikes consisting of 338 engagements, engaged 346 Daesh tactical units, and destroyed 104 vehicles, 63 supply routes, 39 fighting positions, 31 vehicle borne improvised explosive devices, nine tactical vehicles, six fuel tankers, ...
"...four weapons caches, two command and control nodes, one tunnel, one tanker for petroleum oil and lubricants, one mortar system, and one checkpoint. In Iraq,...
"In Iraq, CJTF-OIR conducted 57 strikes consisting of 60 engagements, engaged 44 Daesh tactical units, and destroyed 14 supply routes, three buildings, two fighting position, one weapons cache, and one cave."
"Between March 10-23, 2019, CJTF-OIR detected 72 strikes from other actors that crossed the Euphrates River Valley. CJTF-OIR is committed to avoiding and in every case minimizing civilian casualties; CJTF-OIR calls on all other actors in the area to observe the same precautions"
All that was the previous two weeks, ending on Saturday, the very day the WH declared the US and its partners "HAVE LIBERATED ALL ISIS-CONTROLLED TERRITORY."