Jumia is not African startup. It is a company duly incorporated in Germany by 2 French founders who are Co-CEOs. A non-exhaustive reference to its Germanness can be found here in their Form F-1 filings with the SEC.
sec.gov/Archives/edgar…
A ka thread for those who don't read:
Jumia was founded by French entrepreneurs Sacha Poignonnec and Jeremy Hodara, both 38. They each hold just over 2% of the company's shares.
qz.com/africa/1571791…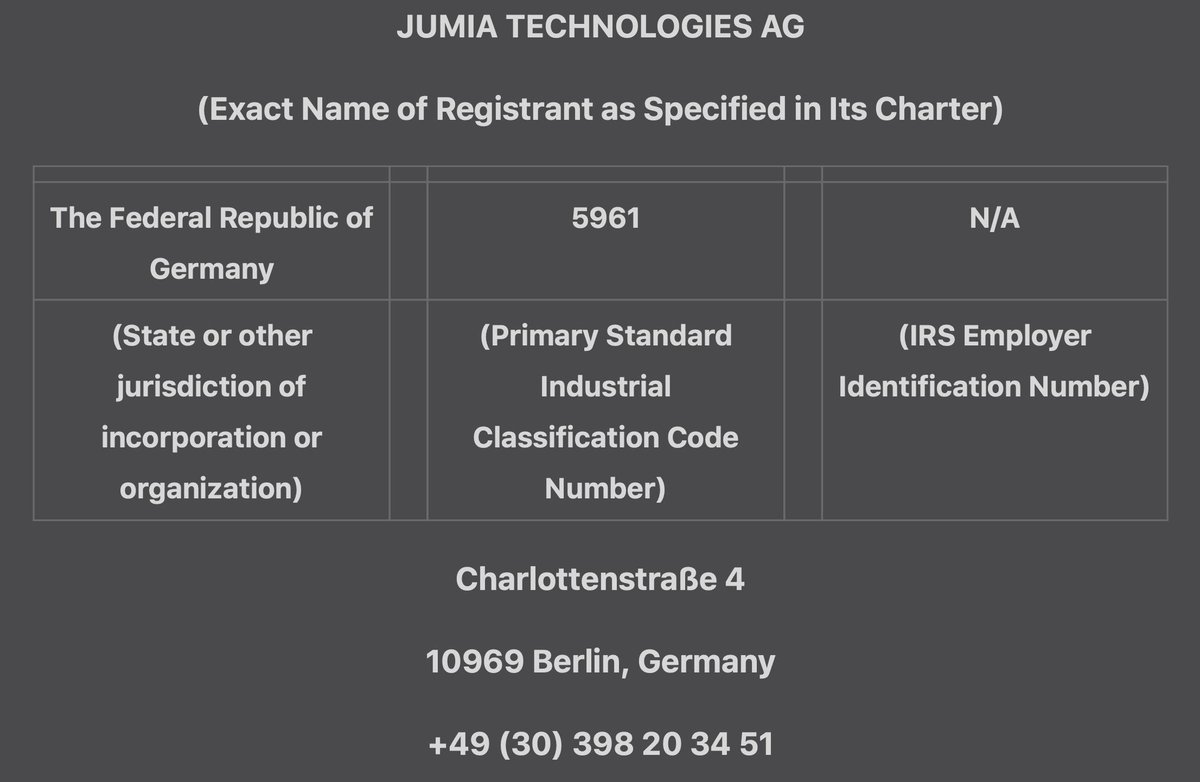 Words have meaning. Jumia states they are "active", not domiciled, in six African countries. It's right there in front of you. BMW is German company, in as much as it has operations in the US (
@wanjikuk
). Google is an American company, in as much as it operates all over the world
Africans leapfrog local innovation because our colonized minds think foreign brands are better.
The reason I am so hardline about this is because of all those African (founders and by registration) starts have a hell of a time getting any credibility (financing or press) for their innovations. A NYSE listing is unfathomably unreachable for us.
So when a European company casually runs roughshod over that identity and trades in it, it's a slap in the face. It effectively lays a beachhead for digital colonizers in the space.
"With enough millions you too can claim to be an emerging "African" growth co.
Jumia's success signals not the potential of African startups, but the potential of Western founders & their money to succeed wildly on the continent. Have money & a deficiency in melanin, you can write your best seller of how you made it on the continent
Don't come for me for my directness. The investments dollars to startups in Africa HEAVILY favors entities with white immigrant founders. Them be the facts. I read the numbers as they are.
This whole 3-day debate would die down if Jumia released a statement. Here, I'll even write it for you:

"Jumia is a German-based tech company focused on simplifying e-commerce for African buyers and sellers by leveraging the continent's rising connectivity & purchasing power."