The earliest spearphishing (i.e. hacking) attempts against the DNC began in or around mid-March 2016 (according to the 7/13/18 Mueller indictment).
justice.gov/file/1080281/d…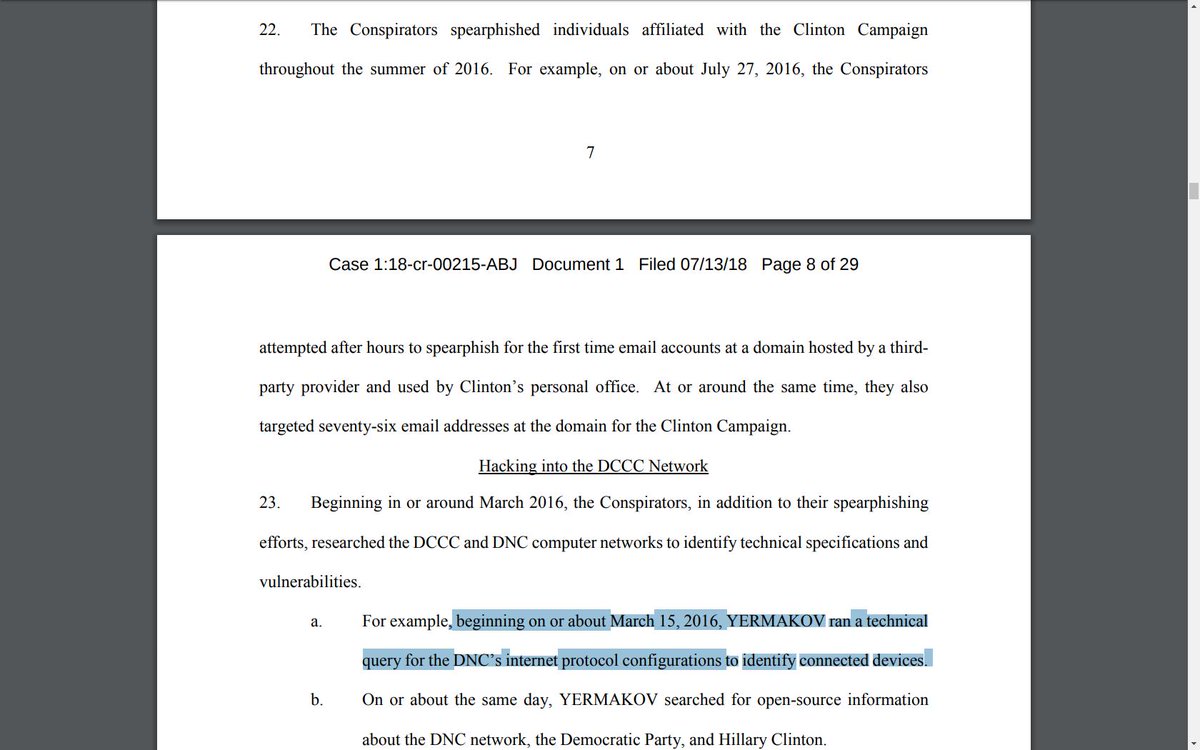 On 4/22/17, the New York Times was the first newspaper to report on the alleged Renteria memo.
archive.is/wkkG9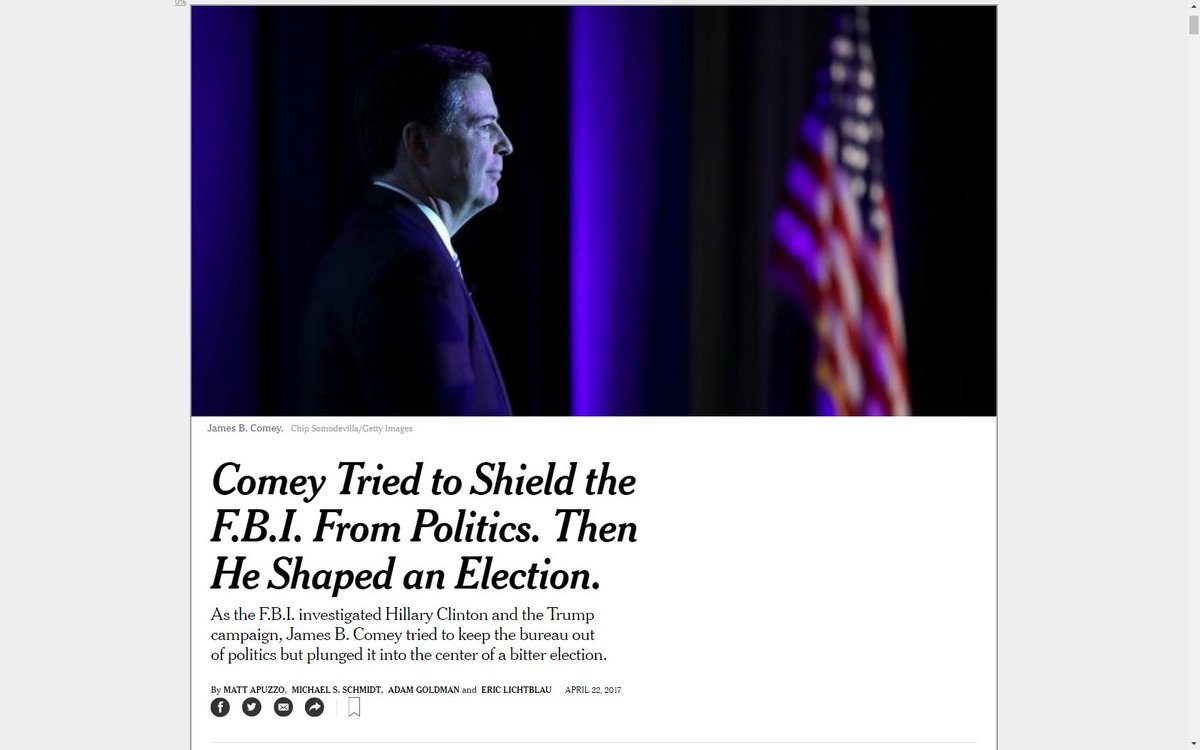 (Renteria's name doesn't appear in this article, but later reporting confirms that it does concern her, as well as other democratic operatives.)
On 5/24/17, a week after Mueller had been appointed Special Counsel, the Washington Post follows up on the New York Times story.
archive.is/w43O2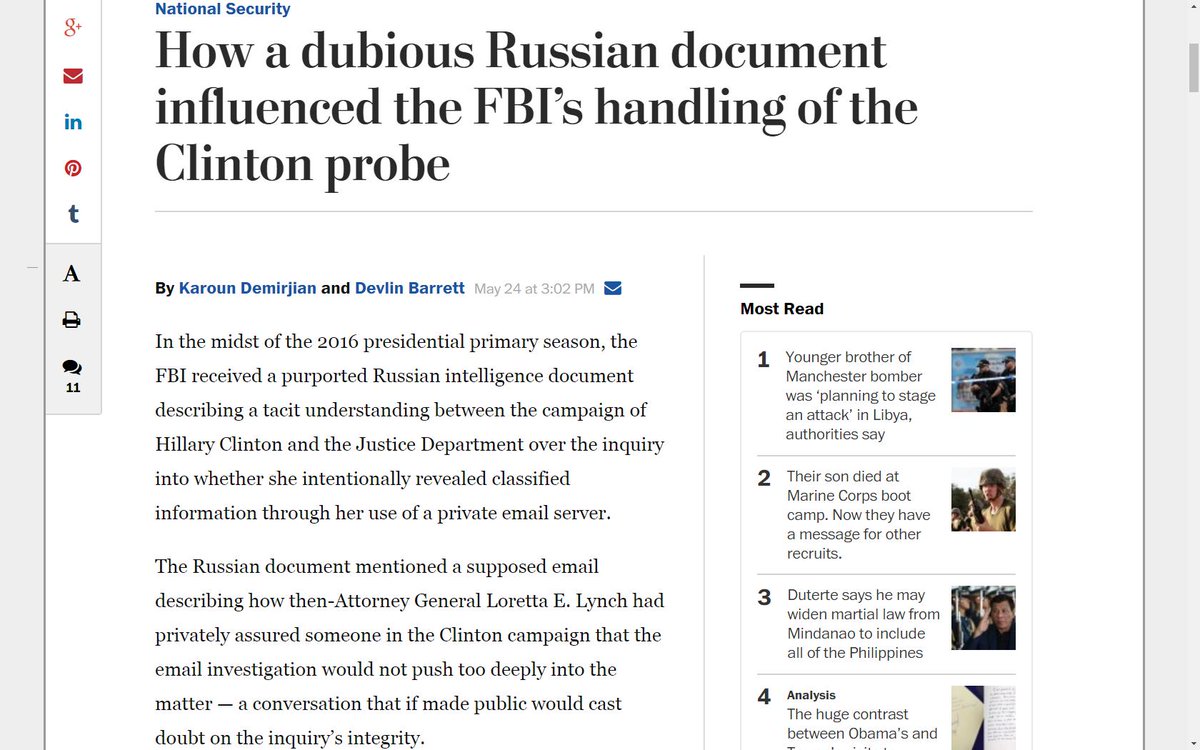 (Renteria's name is mentioned eight times in this one.)
Suppose I should've lead the thread with this question, rather than down here at the bottom: When, exactly, had intelligence agencies been able to peer into Russian computer servers and discover hacked materials (i.e. the Renteria memo) belonging to the DNC?
Mueller's indictment of the 12 GRU officers says the earliest GRU had sent spearphishing emails to the DNC was March 14, 2016.

Yet, the Washington Post says the Renteria memo had been delivered to the FBI early March 2016, after having been discovered in a Russian govt computer.
Anyway, this thread should be basically be read backwards. lol. /fin