We are going to have a frank talk about women's rights, boycotts and big tents. The vast majority of Americans and the vast majority of Democrats support Roe v Wade and the autonomy and liberty of patents to choose the size and timing of their families. We must
#StopTheBans
.
1/
Sadly, one of our rallies must be in
#Louisiana
where a Democratic Governor pledged to sign a bill banning abortion rights even in the case of rape and incest. It's awful and people should ask
@LouisianaGov
to give patients the same choice his wife had! 3/
cbsnews.com/news/democrati…
Again, most Americans agree that patients not politicians have the Constitutional right to make their own medical decisions. 5/
kff.org/health-reform/…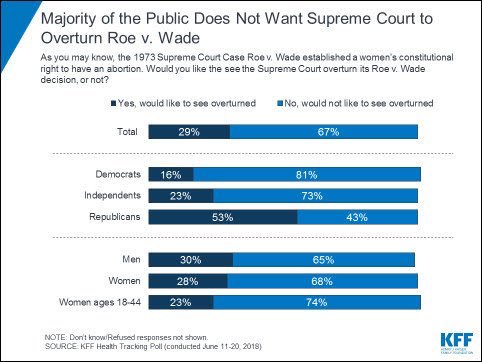 I have long said blanket boycotts don't achieve social justice and we must ask people in the states WHAT THEY WANT in targeted actions.
twitter.com/share?text=Bla…
Arizona activists after SB 1070 did not want a blanket boycott but did want targeted actions. THAT was a fight!
8/
Georgia passed a draconian abortion access ban. When activists pushed for a ban, Stacey Abrams — who should be Governor — told us otherwise. I'm listening. 9/
For the most part the people on the ground in AL, AR, GA, KY, MO, MS, OH, and UT have said that the low income women and trans patients of color who most need their services are most disproportionately affected by a boycott.
So I'm deferring to them. Help them build power!
11/
And a last word to friends in blue state like
#CA
— we are not immune to a national overturn of
#Roe
. We talked about this for years, we know it's at stake in 2019 and 2020, and we will MOBILIZE at
#StopTheBans
rallies and
#cadem19
. Join us!
12/12
ppact.io/2Qj2jhD