So a few of us (
@unhlangothi
,
@adantro
, PeterLatham,
@TPVogels
,
@JosephRaimondo
) wrote a perspective piece for
#PLOSCompBio
entitled "Think: Theory for Africa"
dx.plos.org/10.1371/journa…
here are some of the points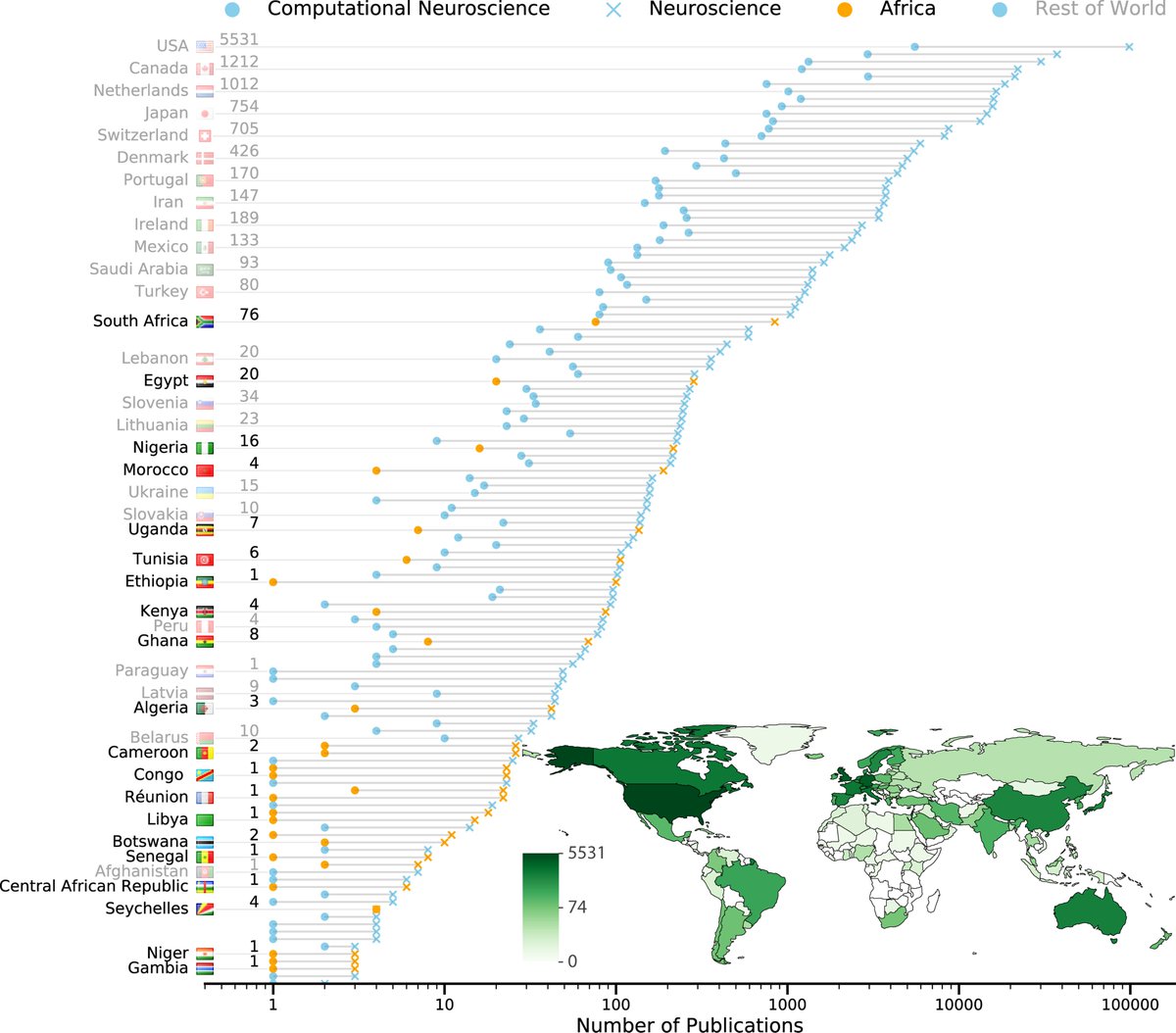 "we call for greater efforts to empower Africans to join the global neuroscience community and argue that the subfield of computational neuroscience is the ideal vehicle to do so"
"Entering the field of computational neuroscience can be a daunting prospect"
Here's a quickstart (links in the pdf)
journals.plos.org/ploscompbiol/a…
Please suggest more below!
And podcasts (my fav is
@USTpodcast
)


What about costs!?
Free online textbooks + courses (see above for e.g.)
Computers are cheap (relative to $$$ experimental equipment)
High-performance computing?
nsgportal.org
"African governments and academic institutions must also be willing to support projects"
"In addition to increasing focus on the field for African scientists, we provide several recommendations for the global computational neuroscience community to enhance the field in Africa:"
1.
Make funding available for Africans to attend international computational neuroscience conferences, workshops, and summer schools by providing cheaper (or free) registration and travel grants.
and hosting an international conference in Africa too!
#visaissues
#smallsteps
3.
Provide exchange opportunities for African students to visit world-class research labs, and, on the other side of the exchange, bring foreign researchers to experience and enhance an African research environment.
[my exchanges to
@UniofOxford
and
@TUBerlin
were invaluable]
4.
Make available and accessible teaching material and computational resources.
5.
Collaborate with African theoretical and experimental researchers
6.
Promote the incorporation of computational neuroscience research groups into African academic institutions
[I would love to see more formalised groups rather than sparse researchers]