Trump's "head-spinning about-face" at
#G7
. Officials call his comments "misinterpreted." That's a nice way to say the President of the United States is an incompetent ass & everyone has to lie for him. Why are we still being polite about this catastrophe??
washingtonpost.com/politics/trump…
"Head-spinning" is too often journalese euphemism for "mind-f*cking." Perhaps it applies to Trump at times, but when advisors & surrogates rush in to cover, confuse, gaslight & "re-interpret," that's deliberate. Manipulative propaganda must be called out in clear language.
In 2016 I wrote America was drowning in a
#propaganda
swamp: "Trump and his surrogates, appearing daily on every news program to 'balance' coverage, have inundated our media w so much hate…ignorance…lies…twisted facts…conspiracy theories." Little has changed & not for better.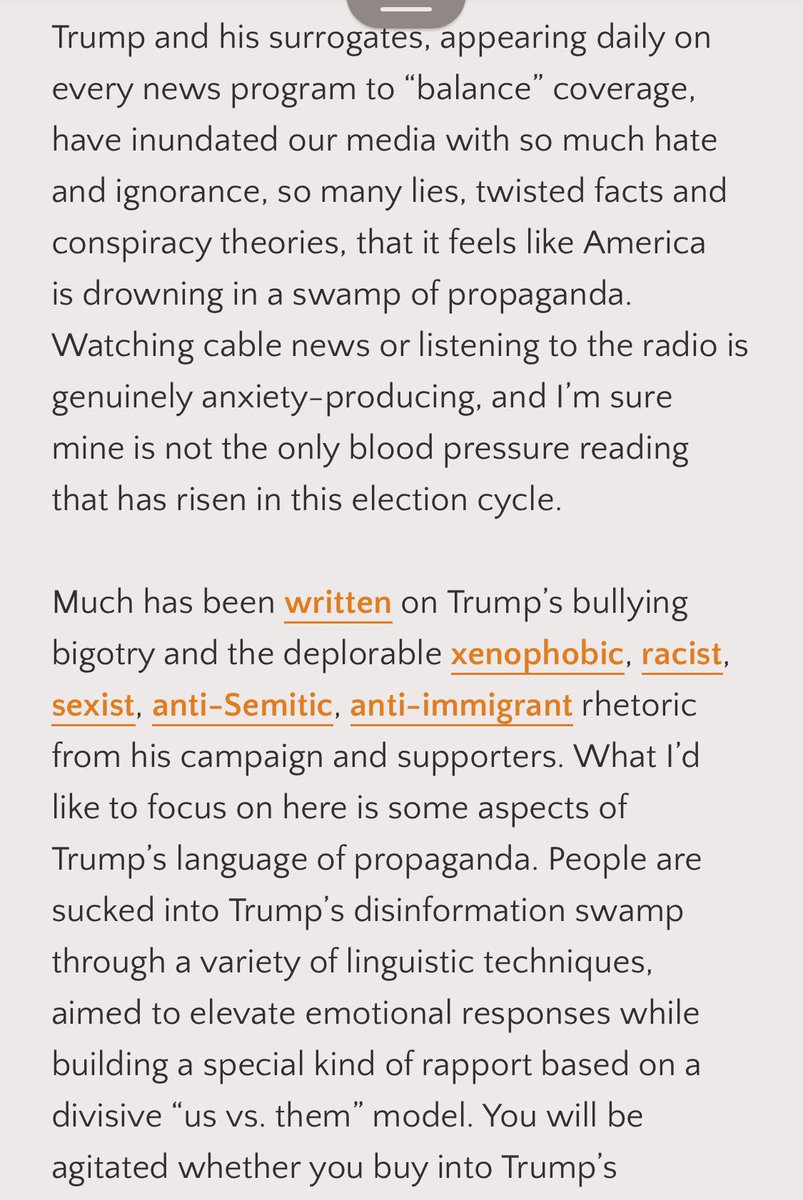 In 2016 I asked—How will the
#media
respond to
#propaganda
? "Will CNN continue to have talking heads spew unchallenged lies on their panels? Or will pro-Trump talking heads…and their false balance fade into the background?" 4 YEARS ON—IT'S STILL HAPPENING!
eastwestblog.net//10/24/trump-o…
Media can't give propagandists 1 inch bc they're not about good-faith debate. They're there to drown debate in propaganda for the corrupt & powerful. They work to muddy truth & silence truth-tellers. Like this WTF kompromat operation to scare journalists🚨
nytimes.com/2019/08/25/us/…