🚨‼️Orwellian Trump regime is literally redefining US citizenship! New definition of "Residence" denies
#citizenship
to children born to govt employees & military stationed abroad. Also denies citizenship to children BORN IN US if mothers don't meet new residency rules.
🚨The Trump regime goes there, folks.
#Immigration
demagoguery isn't about "illegal" immigrants. It's about engineering a more white society. They're literally redefining
#citizenship
—even if US born. It's a racist and fundamentally unAmerican agenda.
uscis.gov/sites/default/…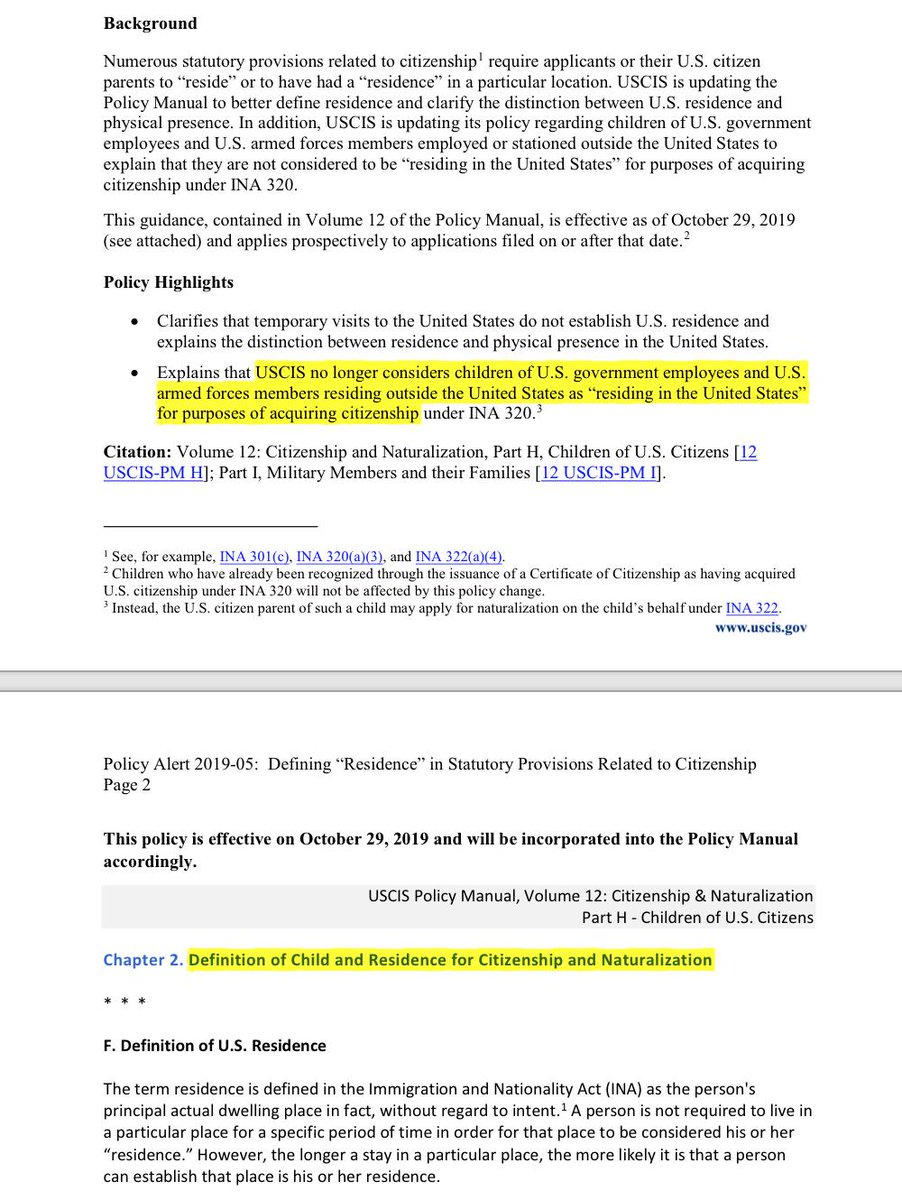 Gaslighting Ken Cuccinelli tells
@DanaBashCNN
he's "offended" by use of word "targeting" in characterizing new USCIS
#citizenship
policy that denies automatic citizenship to kids born to US military stationed abroad. He claims it's only a "paperwork change."
#immigration