May 17th all three of
@Comey
's lawyers had received four memos.
June 8th
@SenatorCollins
asks whom he sent copies of his memos to, his answer is "his friend" and refers to only one memo. In
#ComeyIGReport
he claims he would've told them about the others if SSCI had pressed.
This claim is absurd because Collins was out of time AND apparently
@Comey
had decided it was privileged all on his own.
Page 49/50
#ComeyIGReport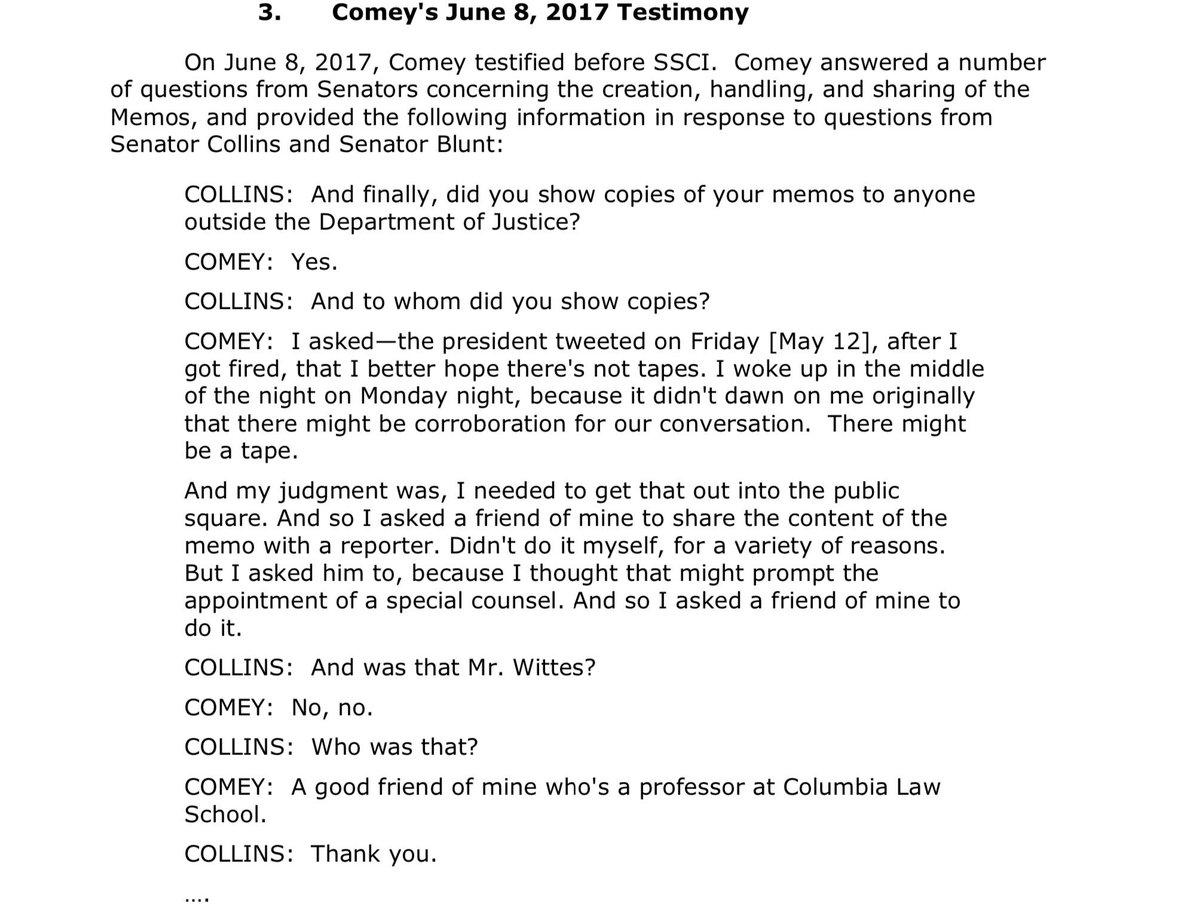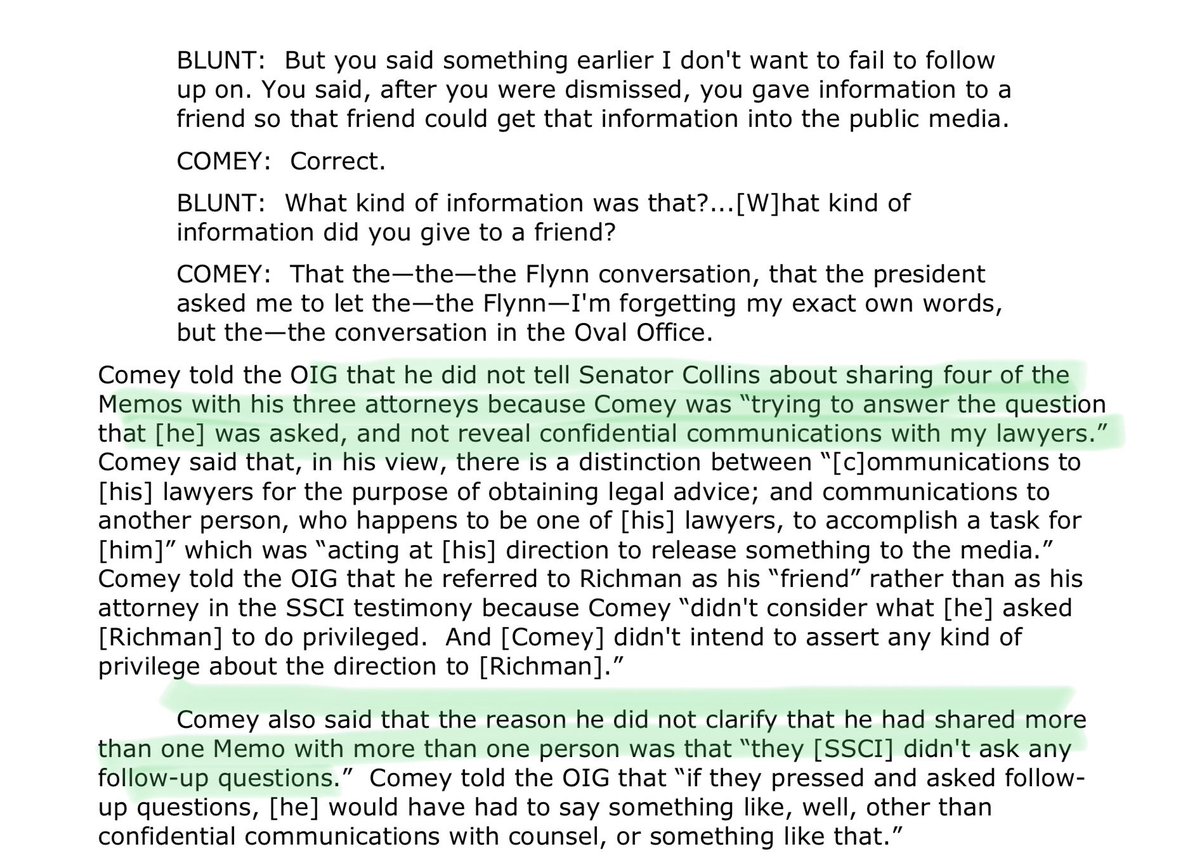 In fact
@RoyBlunt
DID follow up and asked what kind of information was given to a "friend"
@Comey
lies and said it was just Flynn meeting FALSE Richman had been sent FOUR memos at this point
#ComeyIGReport
@JusticeOIG
@TheJusticeDept