Tonight on
#MitoMonday
we briefly highlight the life and works of an extraordinary scientist who helped discover not one but two organelles, the late great Dr. Christian de Duve.
#LateNightWithTheRutterLab
#OrganellesRCool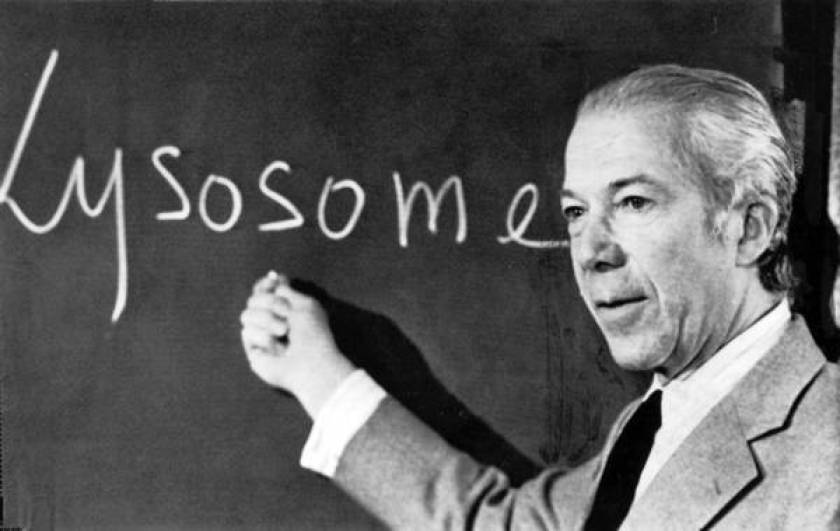 Dr de Duve was born in 1917 near London, to Belgian parents who sought refuge there during WWI. The family returned to Belgium after the war. Dr. de Duve entered the medical school of
@UCLouvain_be
in 1934. He joined the lab of J.P. Bouckaert where he studied insulin.
2/
Interesting Fact #1: Dr. de Duve was drafted by the Belgian army during WWII and was captured by the Germans. Dr. de Duve, used his knowledge of German and Flemish to outwit the enemy and escape back home where he immediately returned to research.
#BadAss
3/
After the war, Dr de Duve spent over a year as a postdoc in the lab of Hugo Theorell at the Nobel Medical Institute in Stockholm, and then spent a few months in the lab of Carl and Gerty Cori in St. Louis. In 1948, Dr. de Duve returned to Louvain and started his own lab.
4/
Serendipitously, the de Duve's lab decided to store these control samples and assayed them at a later time. Initially, the enzyme activity of acid phosphatase was low, however, after a 5 day storage the activity increased back to that of a fresh sample.
6/
They soon showed that they could replicate these results by using treatments that disrupted membranes. From this Dr. de Duve concluded that this enzyme was sequestered in membrane sacs he called "Lysosomes".
bit.ly/2m1lMrM
7/
Interesting Fact 2: Dr. de Duve was also the person who coined the terms: endocytosis, exocytosis, phagocytosis and autophagy.
8/
After this discovery, Dr. de Duve set his sight on the presence of the enzyme urate oxidase in the same cellular fraction despite it not being an acid hydrolase. Other enzymes like: catalase and D-amino acid oxidase, were found in this fraction as well.
9/
Dr. de Duve noted that these enzymes all had similar chemical properties as peroxide producing oxidases, and reasoned that they localized to the same organelle. In 1966 his team published their discovery of the peroxisome.
bit.ly/2kpe8Hv
10/
In 1974, Dr. de Duve shared the
@NobelPrize
in physiology and medicine with Albert Claude and George Palade for their discoveries concerning the structural and functional organization of the cell. Dr. de Duve died on May 4th 2013, in his hometown in Belgium, he was 95. 12/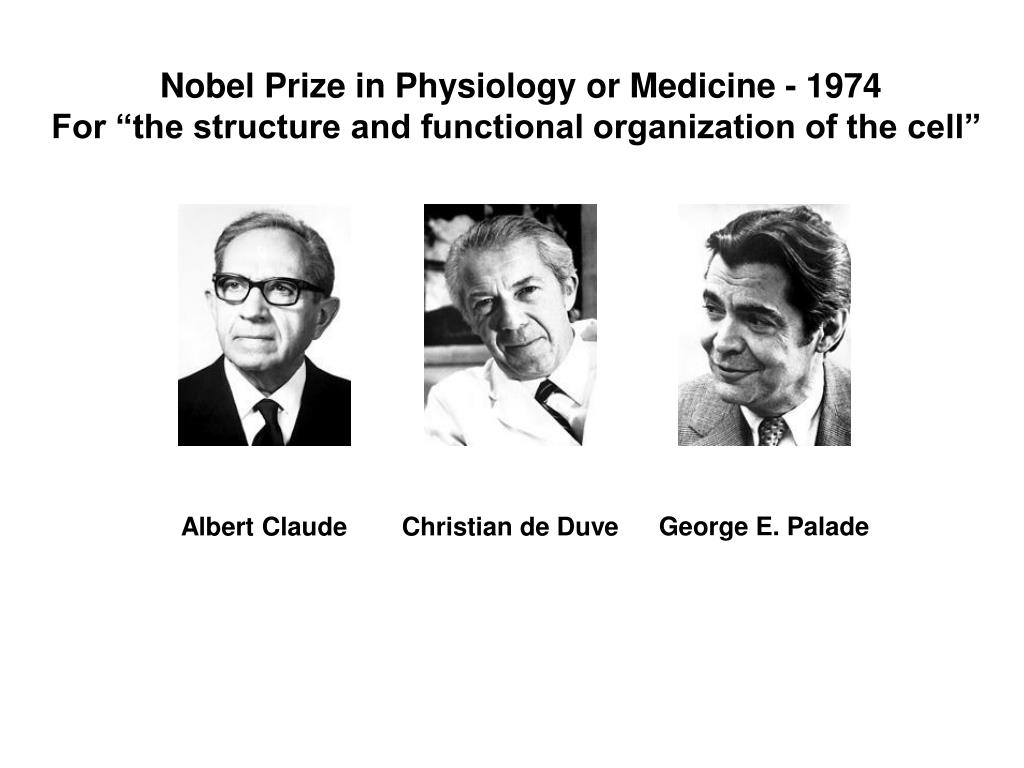 "We know that once we stop learning and call ourselves learned, we become useless members of the scientific society." Christian de Duve.
#MitoMonday
#LateNightWithTheRutterLab
13/13