Today on
#MitoMonday
we briefly highlight Dr Julius Richard Petri and the story of his invention that bears his name.
#LateNightWithTheRutterLab
#MidNightEdition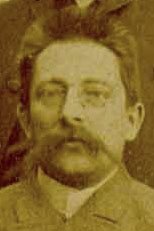 Dr. Julius Petri was born in the city of Barmen, Germany on the 31st of May 1852. He received his medical training at the Kaiser Wilhelm-Academy for military physicians in Berlin and earned his doctorate in medicine in 1876. He would practice as a military physician till 1882.
2/
Dr. Petri was assigned to a research facility called the Imperial Health Office in Berlin from 1877 to 1879 where he served as the lab assistant to Dr. Robert Koch, aka the father of modern
#microbiology
. 3/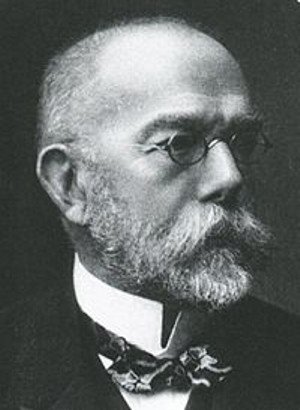 When Dr. Petri arrived to the Koch lab they were growing bacteria in liquid broth. Having noticed fungal colonies growing on slices of potato, Dr. Koch realized the value of developing a solid culture media.
4/
However, this proved to be very cumbersome, as the jar was very heavy, the gelatin would liquefy if the lab became too warm, and they continuously ran into contamination problems.
6/
Interesting fact: Fanny was first made aware of agar by her Dutch friends who had lived in Java, and were themselves introduced to it by their Indonesian neighbors.
8/
However, to observe the contents of the dish under a microscope, the glass bell jar had to be removed, and this exposed the media to the air and so the contamination problem persisted.
9/
Herein lies the genius of Dr. Petri's innovation as he came up with the simple idea of placing a slightly larger glass lid on top of the dish instead of a bell jar. The Petri dish was born!
biodiversitylibrary.org/item/210666#pa…
10/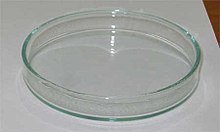 There was some controversy surrounding who should be given credit for this invention. For example Victor Cornil, Victor Babes and Emanuel Klein published textbooks that described a similar dish for bacterial growth in 1885.
11/
However, it is generally thought that this dish was developed in the Koch lab by Dr. Petri and was widely used before he published his paper on it. The idea was so simple and effective that the scientific community named it after him and the name has stuck till this day.
13/