After the decisive result, Prime Minister Malcolm Turnbull declared it was now up to parliament to "get this done", as the result triggered celebrations across the nation by the supporters of change.

Click through to interact with the map + see how your electorate voted:
theconversation.com/australians-vo…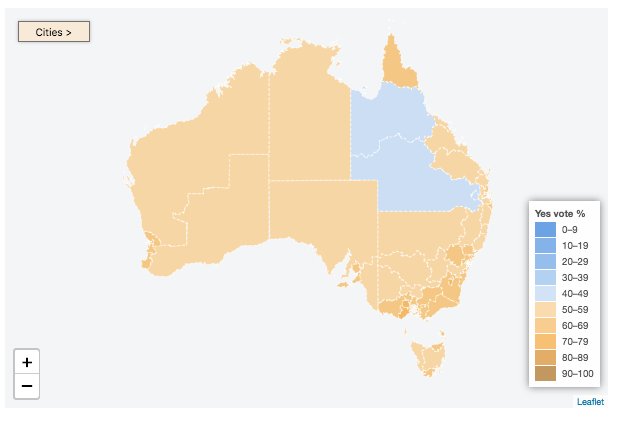 Nearly 80% of voters returned the voluntary ballot, well above comparable voluntary votes in other countries.

The ballot was strongly carried in all states + territories, and won in all but 17 of the 150 electorates.
The ACT had the highest "yes" vote (74%) and New South Wales the lowest (57.8%). Participation was highest in the ACT (82.4%) and lowest in the Northern Territory (58.4%)