#Homosexuality
is no longer outlawed in the majority of the world, there's still a long way to go in terms of acceptance and equality for
#LGBTQ
people.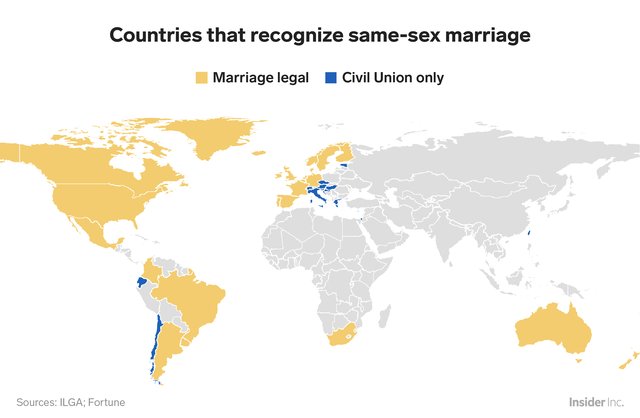 Religion is an un-ignorable factor in the maps. While the majority of the world has legalized homosexuality, the countries where it is still outlawed are concentrated in the Middle East, Southeast Asia, and Africa — areas with majority-Muslim nations.
#DidYouKnow
| In Russia for example, a federal law passed in 2013 makes it illegal to distribute "propaganda of nontraditional sexual relations." The country also makes it difficult for sexual orientation-related non-governmental organizations to operate in the country.
#Australia
,
#Germany
, and
#Malta
were the most recent to adopt same-sex marriage, in 2017. The first country to do so was the Netherlands, in 2001.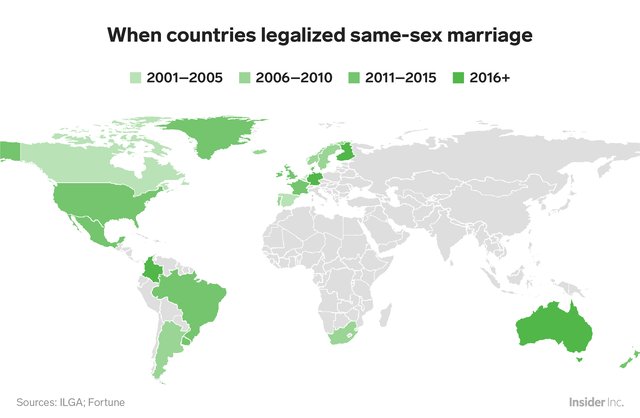 Just 5% of
#UN
member states have written it into their constitutions that sexual orientation-based discrimination is not allowed.