1/
@Number10gov
announced the next UK passport design (available from Oct 2019) would be blue, replacing burgundy red (the colour used while the UK was in the EU)
2/
This has both the Remain and Leave camps sounding off, with almost nothing either are saying being accurate. Nothing new - when the government announced the start of re-design back in April, it caused a similar 48 hr news cycle full of inaccuracies too. Anyway, some facts:
3/
The EU doesn't MANDATE the colour of passports for member states. Sorry Brexiteers - we could have still had blue this entire time. However - sorry Remainers - it does RECOMMEND "Burgundy Red", plus the overall design style, & has done since 1981. See:
eur-lex.europa.eu/LexUriServ/Lex…
4/
Croatia still retains a blue/black style passport, it is the ONLY EU state to do so. But the reason is unique to Croatia, they are proud of breaking with "Red" Communist Yugoslavia and don't want a passport with any connotations to this past. Otherwise they'd use Burgundy too!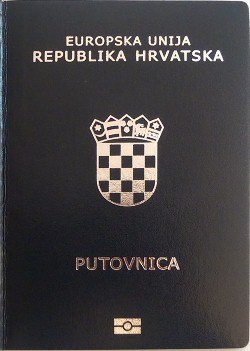 5/
Beyond the colour and the words "European Union" at the top, the EU doesn't influence that much. The real standard setting goes on at ICAO (
ICAO.int
) at the UN, where the UK is a "state of chief importance" in air transport, and the EU only has observer status!
6/
The TIMING of the UK redesign has NOTHING to do with Brexit. We redesign passports every 5 years - mostly for security reasons - via private tender. A 10yr contract was awarded to De La Rue (who make UK banknotes) in 2009. That contract is up for renewal in 2019
#DespiteBrexit

7/
The cost is essentially ZERO. Back in April, Twitter went hysterical saying it was going to cost "£500 million to change the colour of a passport", and this should have been spent on schools n' hospitals, or young people's rent or something. Neither are true, for 3 reasons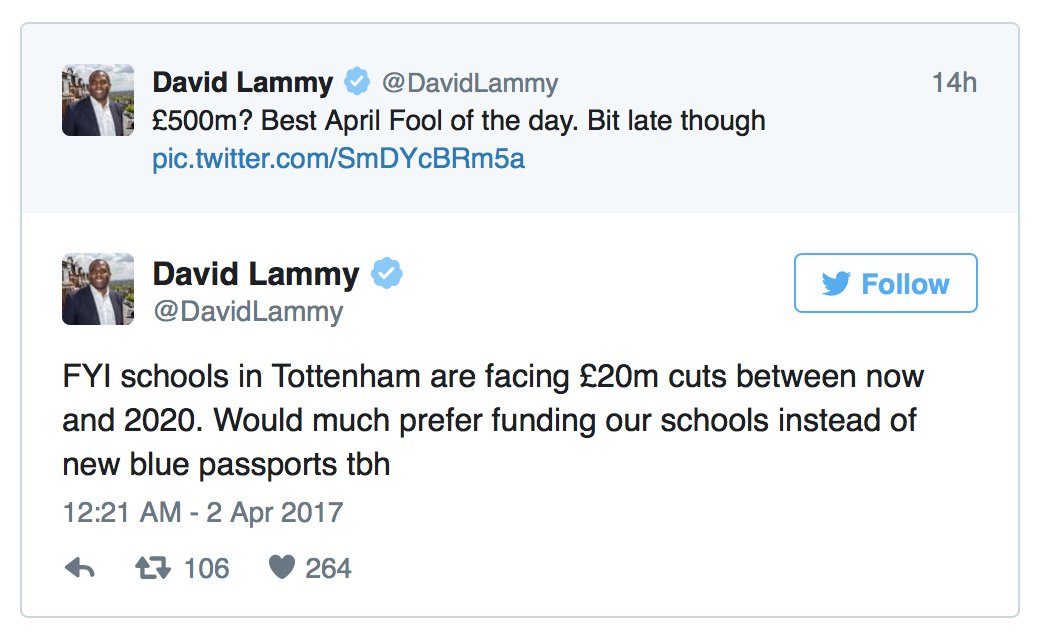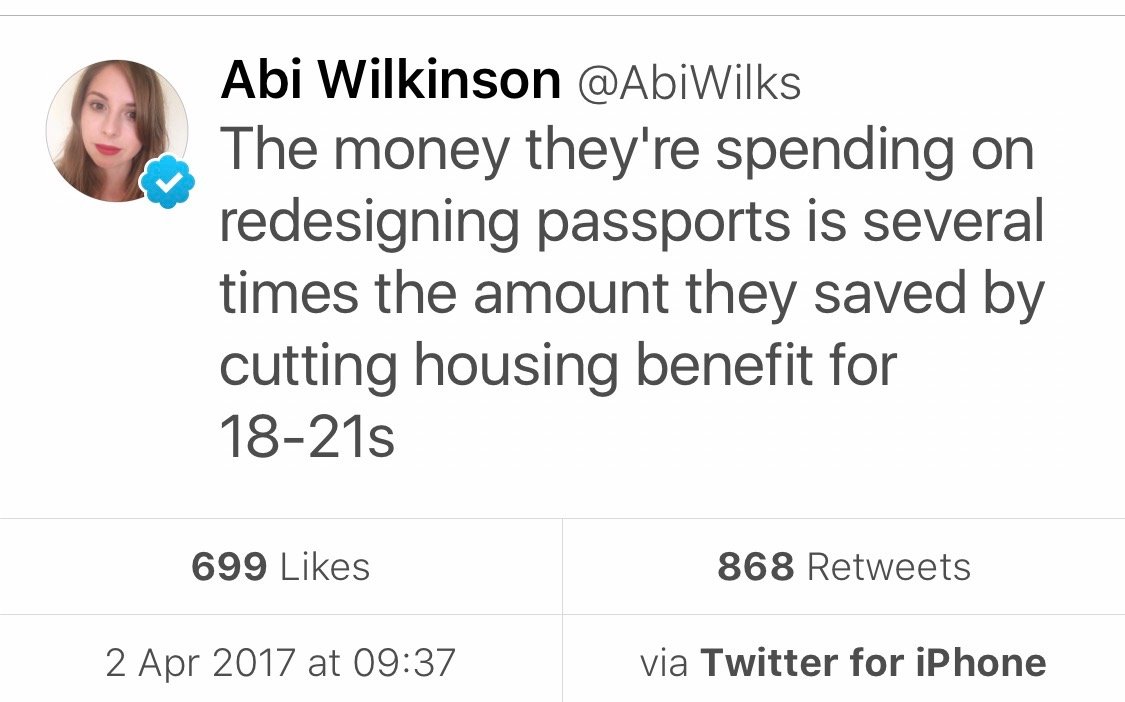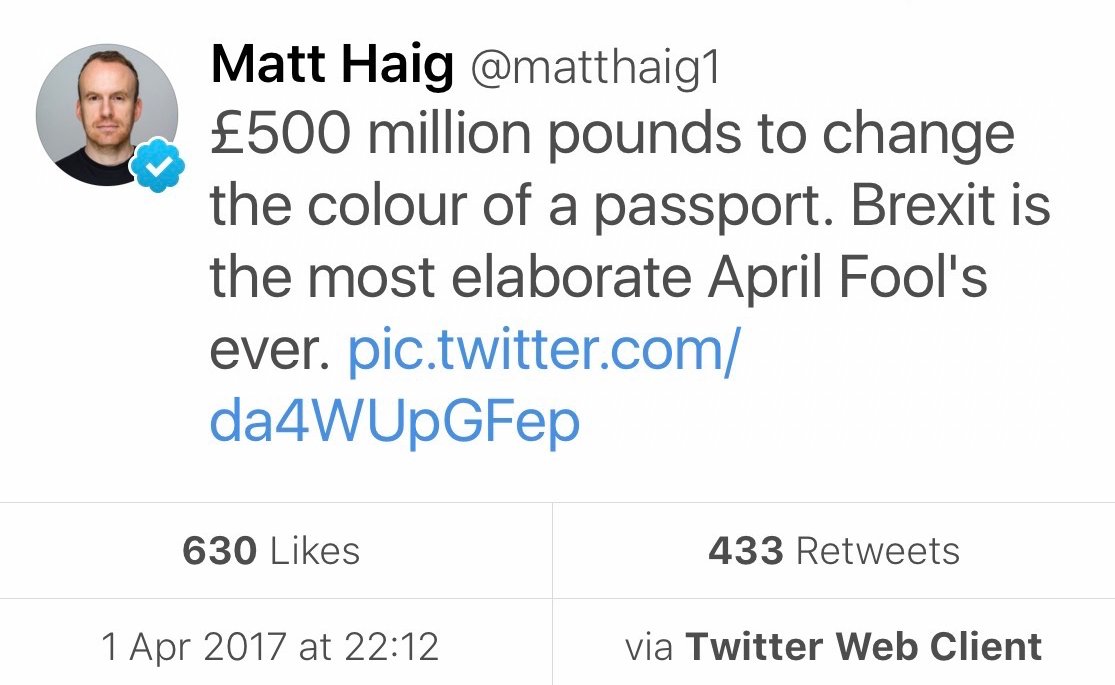 7.1/ HM Passport Office (part of
@ukhomeoffice
) is largely funded by "USER FEES". You give them money, in return you get a passport. There is NO pool of money that can be recirculated, unless we froze the design forever. To repeat: had we voted Remain, we'd have redesigned anyway
7.2/ The £500m (actually £490m) cost isn't just for the scheduled redesign, but also covers PRINTING *60 million* passports over 10 years. See tender extract. Vast majority of the lifetime cost is NOT redesign, but printing and support services.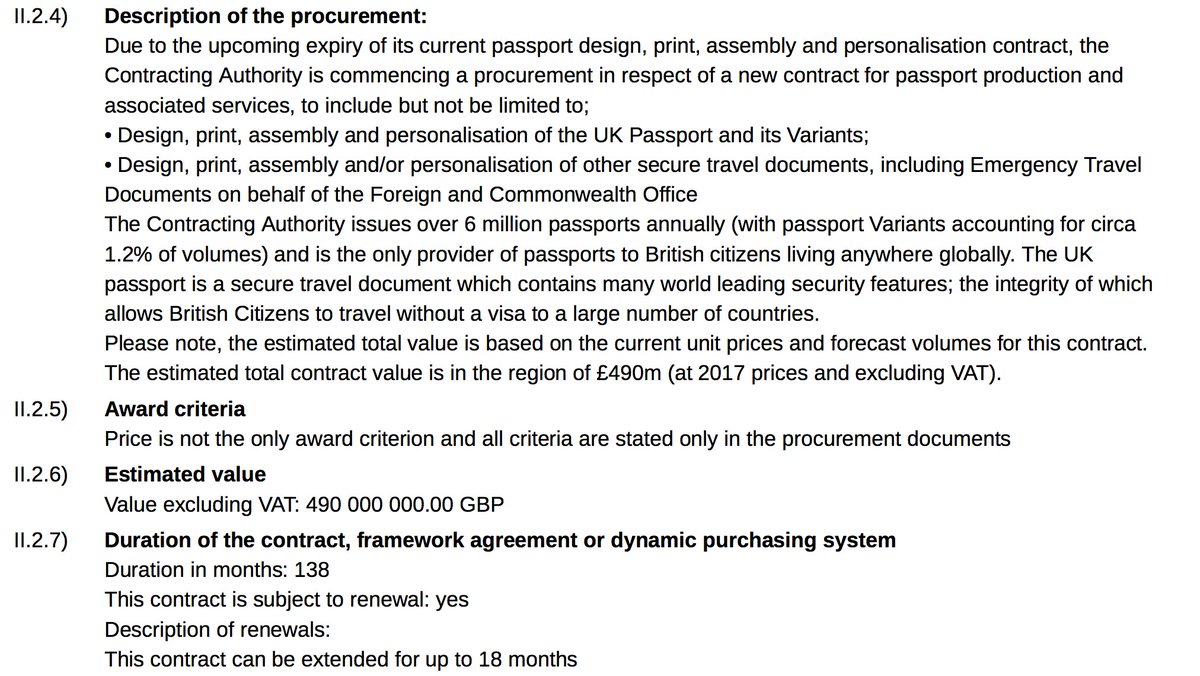 7.3
/ The UK was legally obligated to issue this tender under EU Procurement rules, due to the upcoming expiry of the 2009 contract. It is being competitively bid, on the open market - and a colour change isn't expensive, the biometric and intricate anti-counterfeit features are
8/
As I argued back in April, given the still raw tensions between Remain and Leave, I personally can see a case for NOT having a blue colour, as it only makes "one side" happy when it should symbolize unity and common citizenship. A missed opportunity.
kingdomcomment.com/blog/2017/4/2/…
SUMMARY
1.
The UK passport was always being redesigned in 2019
#DespiteBrexit
2.
We could have had blue while in the EU (but would had to ignore EU recommendations to do so, without Croatia's unique excuse)
3.
It is a shame we cannot unify around a common design
/ENDS
Bonus: trivia I forget to mention.

🇫🇷 No way of getting foreign influence out of the passport Brexiteers! The word comes from "passé porte" the french for "to pass through (the gate)". FRENCH.

👑 The first equivalent was a "safe conduct letter", issued 1414 under Henry V 😮
Here is the current shortlist for the tender:

🇬🇧 De La Rue

🇳🇱 Gemalto*

🇫🇷 Oberthur

*In negotiations to be bought by Atos (yes, from DWP fame). I can only imagine the freak out that will happen if that purchase goes though and they win the passport contract
Bonus 2: If you really want to go into depth on how passports get designed, read this interview with creative director of De La Rue from back in Feb (which I partially quoted above) 🤓
dezeen.com/2017/02/27/new…