#Brexit
1)
Thread - All Brexits are bad and what we voted for
It's often said by brexiters that "it's not all about economics"
However, the *actual* Leave campaign was almost wholly about economic arguments
With the leak of this 2-8% report those arguments are now trashed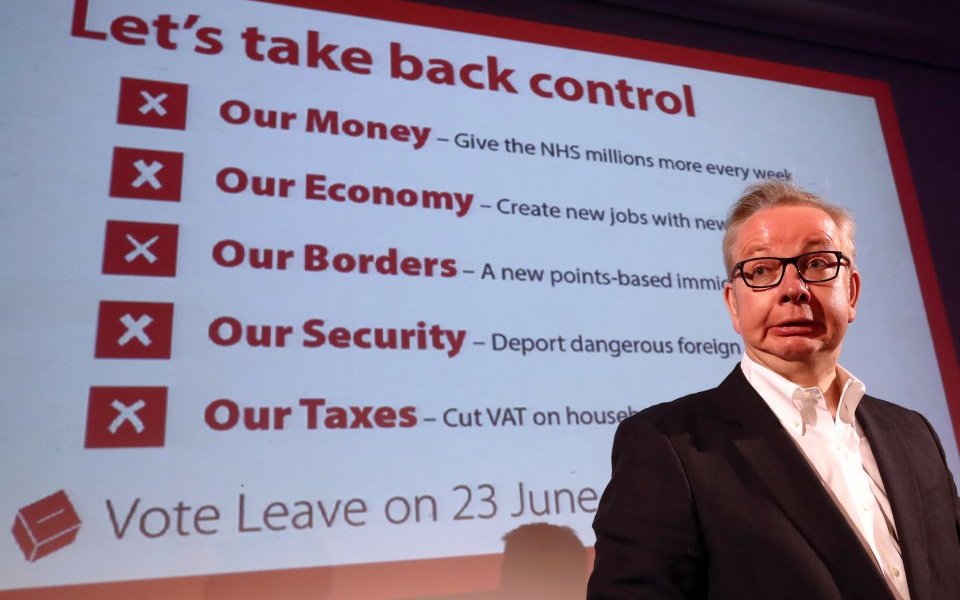 2)
We seem to have forgotten this however economics played a huge part in the Vote Leave campaign, making up over 2/3rds of the primary arguements. The clear message was we would at the least be no worse off and at best much better off. 4 of the 6 below state this clearly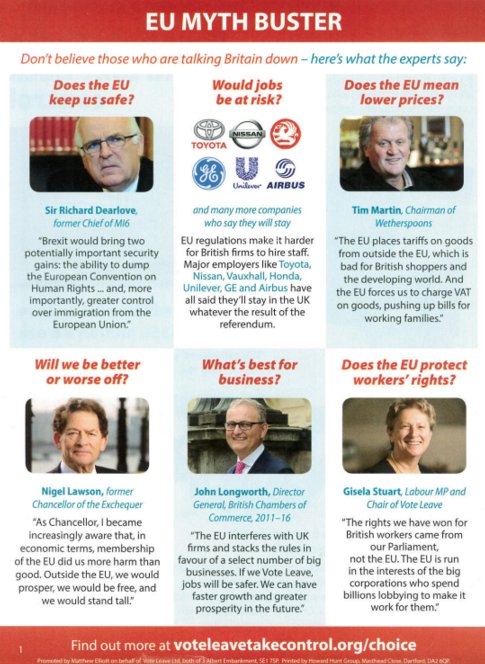 3)
& the fact is voters believed we would be no worse off. People prioritized immigration certainly, but against a backdrop of there being no consequences from Brexit - few are prepared to actually pay for ending FoM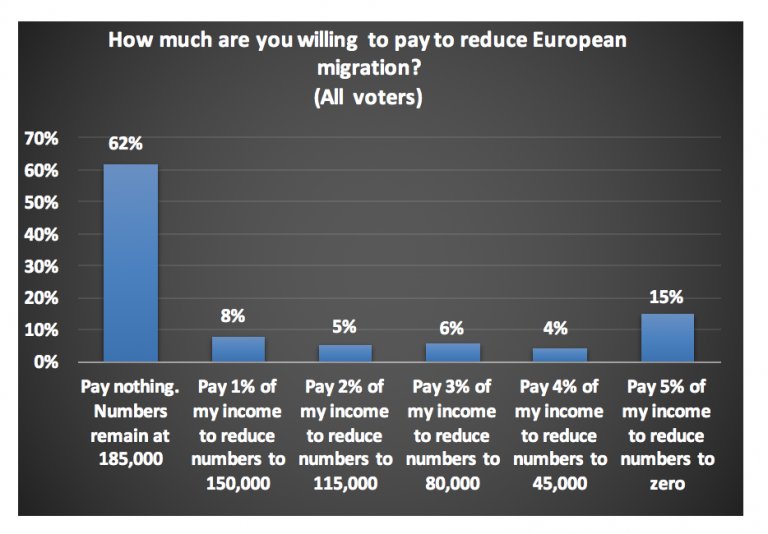 4)
So to be clear, anyone saying "we knew what we were voting for", "we knew there'd be pain" is either lying to themselves or others.
#Brexit
would not cost a penny. The only outcome was going to be £350M for NHS. You can't raise an extra £350M if Brexit is going to cost money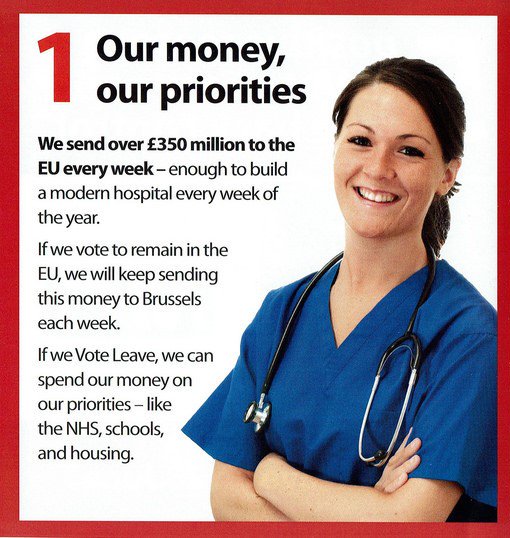 5)
So with that said - where do we stand? Well, It's important to note that this report was sourced from the heart of the Government Brexit department. This isn't some IMF think tank or EU funded economist, this is from those implementing
#Brexit
buzzfeed.com/albertonardell…
6)
and by saying that Brexit will cost between 2 and 8% of growth in all possible scenarios it demolishes most of the Leave arguments (and all the economic ones) because the costs of brexit outweigh any economic benefits (yes, even the free unicorns)
Here's why

7)
The Economic arguments for Leaving could be summarised as follows:
-"We can sign new Trade deals"
-"We're sending them billions"
-"£350 M for the NHS"
-"Immigrants are driving down wages"
-"Immigrants are killing our services"
-"They need us more than we need them"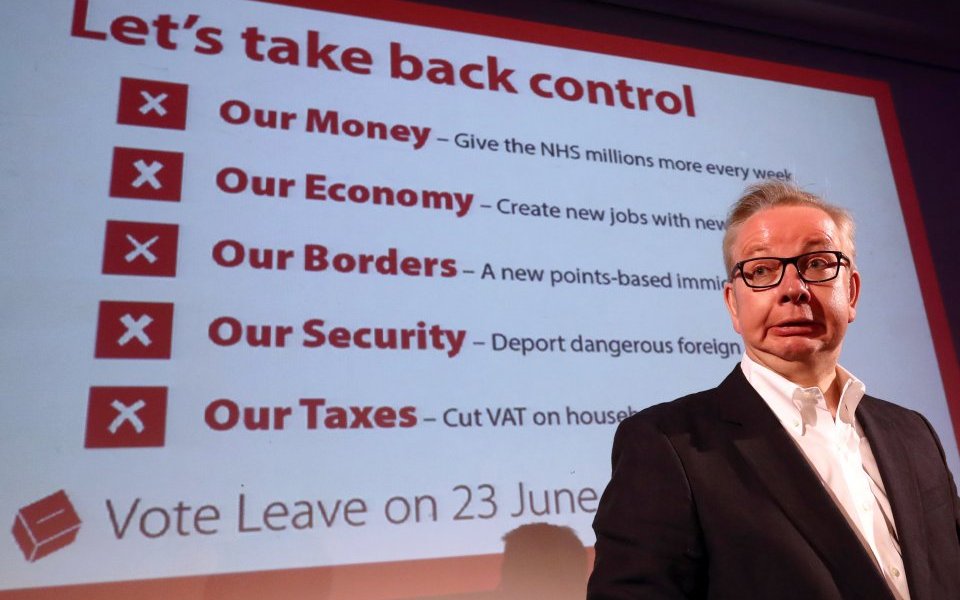 7a) the "non" economic Vote Leave arguments were:
-"Unelected Eurocrats/EU dictatorship"
-"Sovereignty"
-"Taking back control of our laws"

Virtually none of these stack up but lets consider the economic Vote Leave arguments 1st:
8)
"We can sign new Trade deals" - the report destroys this argument. New trade deals will only make up a fraction of the losses from leaving the EU. Common sense, every country in the world trades most closely with its nearest neighbours. New FTAs are *not* a reason for leaving

9)
"We're sending them billions" - this argument was always dodgy, as Euratom has shown we get multiple benefits from EU membership. However, not paying means no SM which in turn means at least a loss of 5% GDP, *far* more than the cost of membership

10)
"£350 M for the NHS" - again, if we lose between 3 & 8% of our economic growth by definition there's less tax and therefore poorer services. The healthier the economy of the country, the healthier the NHS can be. This is again an economic argument which doesn't stack up
11)
-"Immigrants are driving down wages"/"Immigrants are killing our services" - these are both, again, economic arguments. These are false arguments anyway as the actual facts do not support these divisive statements but again, even at face value, leaving costs more.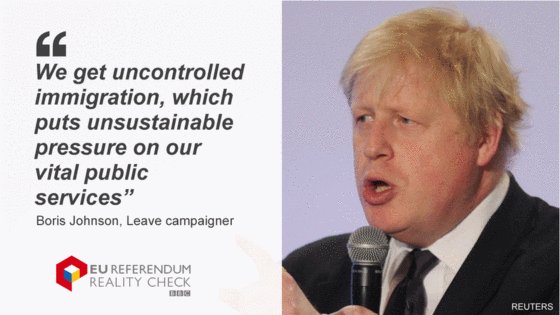 12)
In order to "control" immigration we're looking at a Canada style deal or WTO, in other words a 5-8% loss of growth. Losing that amount of growth will drive down wages and hit services far more quickly than any immigrant.

13)
"They need us more than we need them" - this was the primary argument used by Vote Leave to sooth nervous voters & it is again economic, we will definitely get a good deal because the EU will cave to our demands as we have a huge deficit.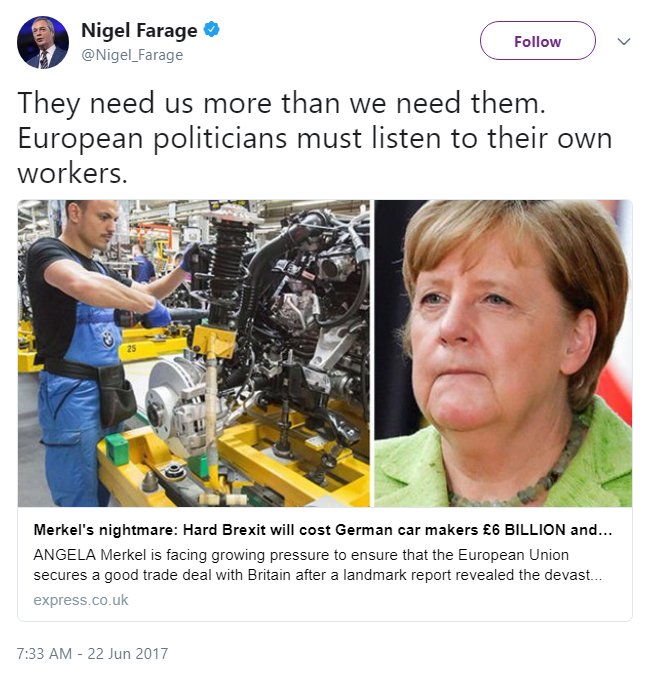 14)
What we seeing on Twitter now is a smug "they need us" turning into a shrill "but, but, they need us - why won't they make a deal?".
However, The argument was always a false one, based on a fundamental misunderstanding of the EU position
15)
Simply put, the EU's biggest market is, well, the EU itself & the SM in particular - they will not risk destabilising that market for a few % from the UK. The SM is 6.7X bigger than UK for Germany. This is not a political decision by the EU but a practical economic one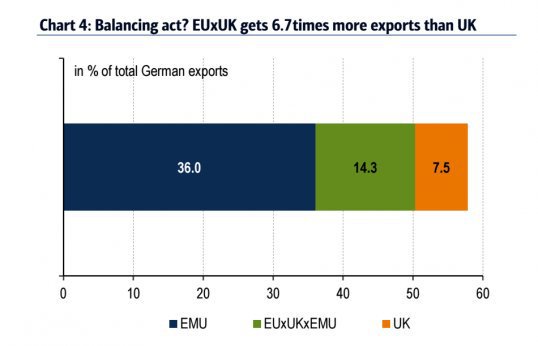 16)
In any case, it doesn't matter, the EU isn't caving, it clearly believes rightly or wrongly that it *doesn't* in fact need us more and this comforting consequence free blanket has disappeared. We must proceed based on what the EU is doing, not what we thought they would do
17)
So the economic arguments for leaving the EU are demolished, all of them are outweighed by the fact that the cost of leaving is higher than the perceived economic advantages. Of course that's not news but it's been confirmed (by accident) by the Government
18)
What do we have left on the non economic side?
"Unelected Eurocrats/EU dictatorship" - This argument revolves around healthy democracy. We've seen in recent months how unhealthy our democracy in the UK actually is in comparison.
19)
Judges & MPs called "traitors" for doing their job
Utter lack of transparency from government
Impact reports that may or may not or may again exist
Rank populism & outright lying by leading politicians
Fundamental attacks on the HoL, which is a basic part of our democracy
20)
and above all clear "Party before country" politics - politicians vying for position, either making statements that are populist & misleading or saying nothing, standing on the sidelines and hoping to pick through the carcass later
21)
"Sovereignty" - we are sovereign. You cannot vote to be sovereign, you either are or are not. The gov. has said we're sovereign. Brexit process demonstrates we're sovereign. You have to talk in practical terms, what can we *do* as a country tomorrow that we can't do today?
22)
"Taking back control of our laws" - this was the main mantra of Vote Leave (well, that and the £350 M) and it's a powerful concept, but what is it? Yes, there is an argument for a country having complete control over everything, but what does this actually mean in practice?
23)
8% loss of growth over 15 years is a lot of a loss, that's a lot of vital services needed for an aging population. What do we weigh it against?
I've yet to see someone come up with a convincing regulation that makes up for this
24)
VAT on Solar panels, sanitary products & certain kinds of boilers seemed to be the principle arguments. We're no longer hearing about "EU regs crippling business" because the vast majority of Business wants to keep those regulations
25)
Of course the other major reason for "taking back control" is FoM. We could argue here about the controls already in place that the UK chooses not to implement, but again, lets take this at face value. There is no economic argument for controlling immigration from the EU.
26)
Your argument could be there's too many foreigners coming over. In which case that's your view & fair enough. But then lets just be honest. Because ultimately, if you've followed me this far the conclusions are fairly obvious.
27)
There's no economic case for Brexit, even though this was the major argument put forward by Vote Leave
Anyone who voted Leave based on economics, either directly or indirectly, was misled
28)
The "sovereignty" & "take control of laws" arg is almost entirely theoretical. It has some weight but few practical benefits
What's left is the ability to have less foreigners because you just want less foreigners, and will accept an 8% drop in growth to exclude them

29)
To this there's those who will say "remoaner just not listening again"
I can only answer I can't see in people's heads and I can't debate emotion.
Vote Leave put forward a set of arguments, most of them were economic.
They don't stack up
30)
I'm fully aware of the undertone of foreigner bashing in the Vote Leave campaign and that it played to people's fears about culture and identity.
But the world is as it is, culture cannot be frozen
Immigrants did not cause austerity or the NHS crisis or low wages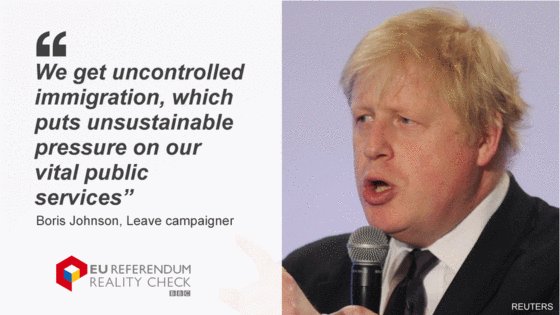 31)
this is demonstrable and people can choose to see it or not. In terms of sovereignty & control people were sold an illusion. The fact they may feel passionately about it doesn't make it any less of an illusion.
32)
Ultimately, everyone has to make a choice - what's best for me, my family, the people around me.
Unfortunately, not having a job or decent services or good prospects limits those choices
For many this was reality & fair enough, but
#Brexit
will make it worse
end/
PS) just to tag on this thread.
It's important to note that for most remainers the economics are probably the least of the priorities around
#Brexit
Being part of a community, working together on the big issues like climate change, cooperation, rights for EU nats, collaboration
PPS) I could list numerous things - but they are about values which likely are very different to the values of many leave voters, that's just a reality.
So we talk economics not because it's the priority but it's common ground between both sides
PPPS) for me? It's become about how we see ourselves as a nation & how we treat our various ethnic groups, added to the fact that I grew up with nuclear weapons pointed at each other in Europe, £10B as alternative is cheap at 10X the price
end/