Once again the
@frontlineclub
is packed with journalists,
@Byline_Media
folk, and TV cameras for the latest revelations in the Cambridge Analytica / Trump / Brexit saga from two whistleblowers.
Follow this thread for live-tweeting coverage, and forgive my typos...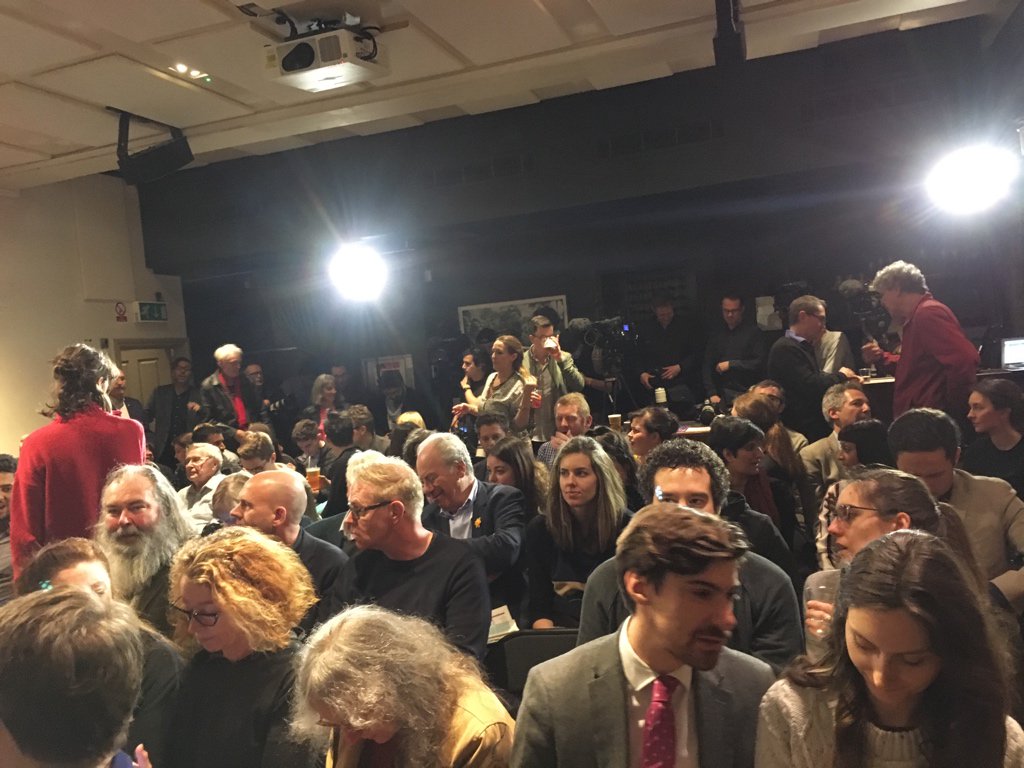 ... first thing to note is that security has been increased a level or two since last week's gathering. Two checkpoints against the guest list, and a minder scanning the room.

We're about to kick off...
... the focus of attention tonight is Shahmir Sanni, joined again by
@chrisinsilico
who was the focus last week.
@carolecadwalla
will be joining later when she's filed at the
@guardian
Chris is carrying a large ring binder of documents...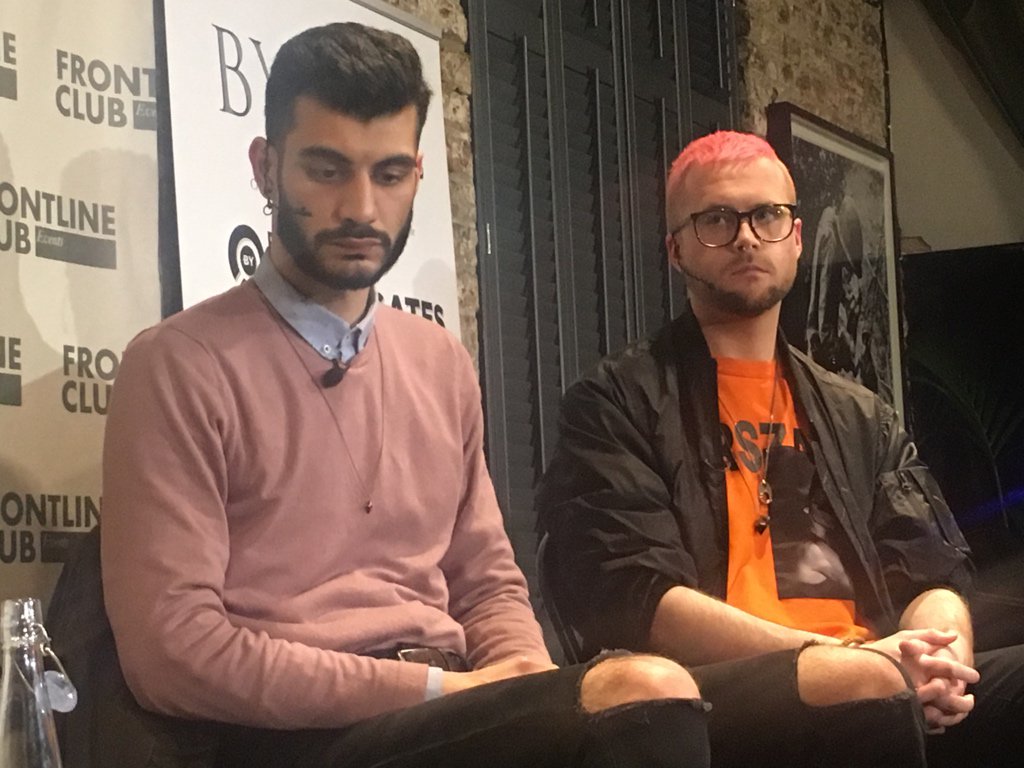 ... Boris Johnson's father is in the audience.
@peterjukes
, the host, starts by asking Shahmir about being outed by Number 10 over the weekend
(Lots of camera shutters going off as he talks - a lot of press photographers here)
...
... he found out about it when the New York Times forwarded his lawyer an official statement from No 10, that outed him.
Shahmir has to come out to his family under pressure.
He's crying as he talks about this "it's okay, I'm just being a drama queen" warm applause for him...
...he first saw how 'they' act when he saw how Darren Grimes was treated - they want you to be scared, to shut up.
His mum said "don't let them shut you up"
His family now need security in Pakistan.
He doesn't want to think about what it'll be like to visit...
...both whistleblowers were actually pro-brexit - hence their work with the campaign.

Peter raises that some of the coverage has taken the line 'all political campaigns are like this, Obama did this on Facebook'

Chris says 'campaigning is different from disinformation...'
"... when Obama campaign messages put on FB they were clearly from him, with the campaign's message. Cambridge Analytica was all about getting false info out in hidden ways to mislead people. They look for mental heuristics and programmatically inject info into your feed..."
...why was Britain important to Steve Bannon?
"Britain is still seen as a cultural leader in the English speaking world. Educated, sophisticated. If you can show these ideas as popular there, it helps makes them popular in the US, eg Farage becoming popular there" (!)...
... "Robert Mercer and Steve Bannon cared deeply about UKIP and installing a populist movement in the UK, creating a culture war, and using this to tip America. Politics flows from culture. Britain is a cultural leader"...
... Chris would often be on conference calls, while at Cambridge Analytica, with people from UKIP.
CA were at the launch of
Leave.EU
- then claimed they had nothing to do with each other. Now they admit it..
... they apparently panicked because "This was the first campaign they'd worked on where they couldn't leave the country immediately afterwards" and as they hadn't been legally on campaign, had to deny...
Chris has seen invoices from CA to UKIP and Leave campaign...
... but the key is that US Billionaire Rober Mercer, and Steve Bannon, were pulling the strings for Brexit.

40% of Vote Leave's campaign expenditure went to Aggregate IQ.

Chris says "I helped set up AIQ. It was set up by CA be the dev team. They built the platform."...
... "AIQ had an IP deal with SCL and CA that anything it built belonged to them. The only clients they had were CA and CA clients. The idea they are separate companies is laughable.
They did not silo any of the work between the web of Leave affiliated campaigns"...
... there are spending limits for political campaigns, and to protect that the campaigns aren't allowed to collide and coordinate.

But SCL/CA/AIQ worked for them as one and just distributed out the invoices as the campaigns could pay.
AIQ was called SCL Canada until recently...
... Gizmodo has today revealed the details of the platform built by AIQ for CA - that could manage the programmatic advertising, matching imagery and narratives programmatically using the CA algorithms to target specific users...
Shahmir is speaking now. Chris was the only person I knew in politics. I was pro-Leave, wanted to get involved. Chris intro'd him to Stephen (Now Theresa May's political secretary)
Stephen excited about getting him involved because of his minority ethnic background...
... he met Darren Grimes (student given £675k by vote leave) and they clicked. He wasn't voting Leave because he hated immigrants, but because of what he saw as potential afterwards. Darren was designing content and ads. His ads said things like 'African farmers will benefit'...
... Shahmir says he was pro-leave because "it never sat well with me that people would be better off just because of where they are from. As someone not from the EU that spoke to me"...
...Shahmir was a volunteer, crashing at friends, paying his own way. He was 22, idealistic. As a conservative leaning voter he was excited to be meeting Boris, Gove...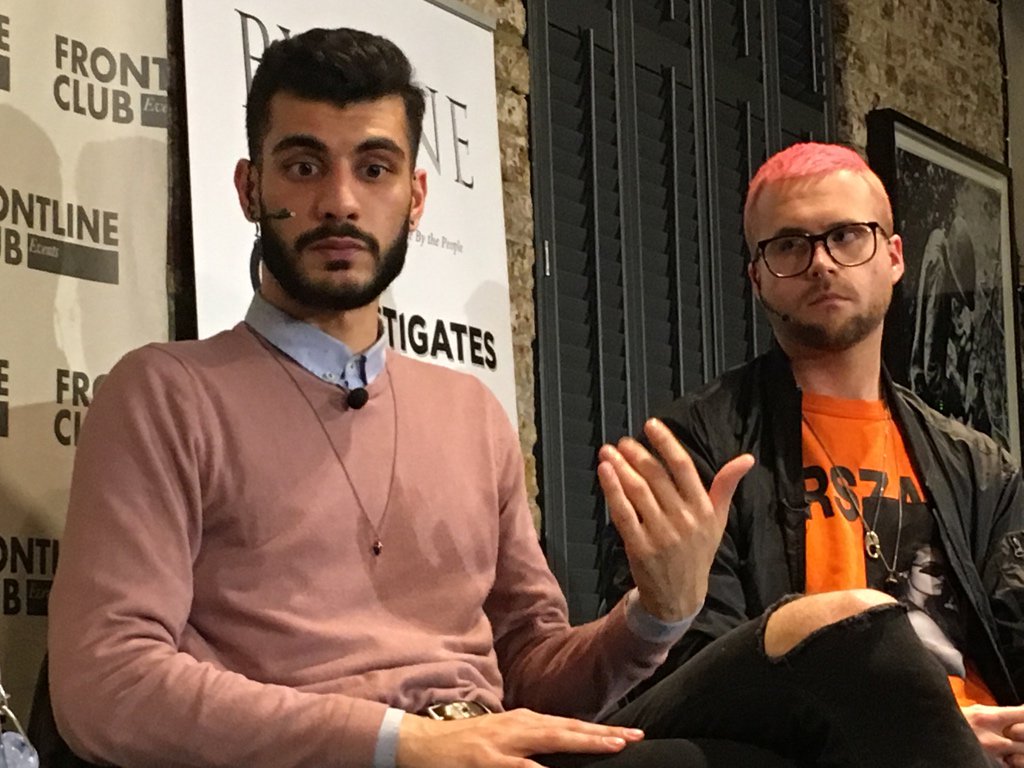 ... Darren and he set up BeLeave as a Vote leave sub-campaign. They had a big donor approach and say they wanted to make a big donation. Vote Leave lawyer set them up as a 'separate' campaign. The documentation made 22yr old Darren the chairman, 22yr old Shahmir Treasurer...
...they carried on as before, still coming into Vote Leave Office.
The original donor pulled out, but the Vote Leave treasures then found "a way of getting us some money. They gave us almost £700k!!"
They wanted to spend on campaigns, were told they had to send straight to AIQ...
... the money, in the end, was £625k - and never even touched their bank account. Went straight to AIQ.
The actual campaign activity AIQ did for BeLeave will have made this worth £600 an email sent... unlikely that this is what was paid for...
... then they won the referendum and he was over the moon, having succeeded.
But then in Aug 2016 the Buzzfeed article came out, investigating the weird spend of £625k to students.
Darren panicked. Senior members of Vote Leave advised them, did response to Electoral Commission...
... Shahmir had been working in Top Man, but Vote Leave backers now offered him and Darren well paid jobs. Was this just to keep him on-side? "I don't want to think that for every successful job I had I was just being used"...
... Chris felt bad that he'd introduced Shahmir to this. Especially that he'd been put into a position of legal liability as treasurer. He listened to Shahmir, and realised that the activity had been against UK election law. When next at AIQ he asked to see BeLeave work...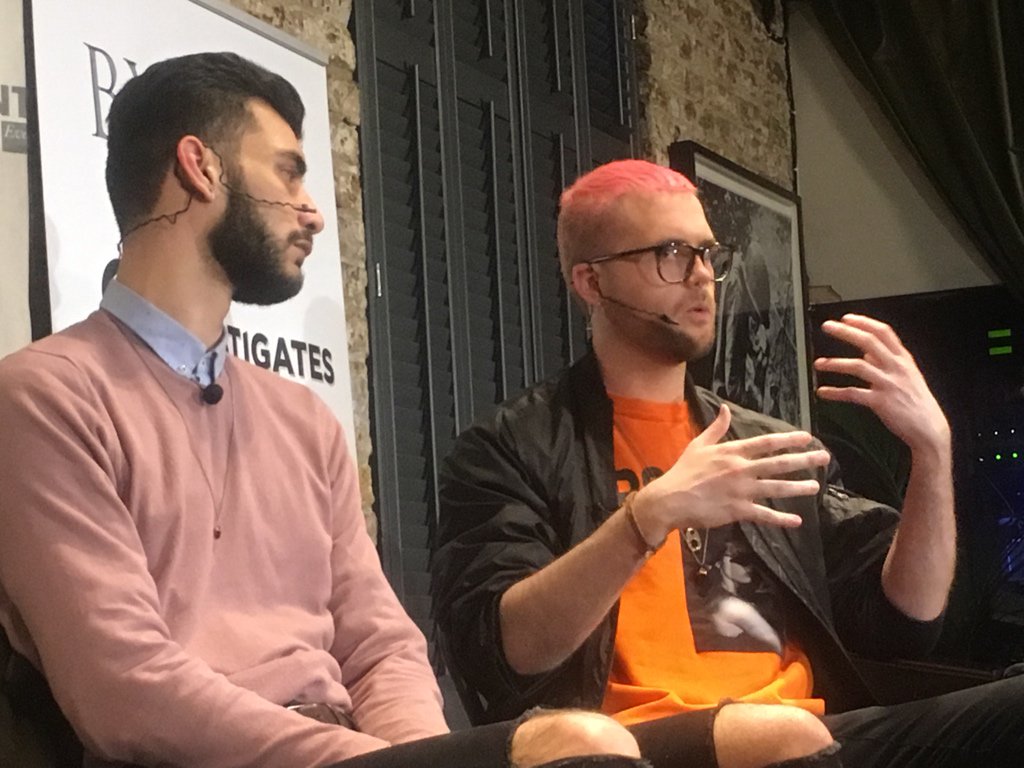 ... he saw that the work hadn't been silo'd - was done together with Vote Leave, DUP and other Brexit work.
Back in UK he talked to colleagues about whether they should report it to the electoral commission. People were scared to. He realised they needed good legal advice...
... CA/AIQ had set up BeLeave a shared drive with all strategy docs, legal docs, ads etc - all managed by Vote Leave staff. Chris was shown it and saw history. Saw they had specifically tried to cover up that Vote Leave people had access, 10 days after investigation notified...
..."the Press is trying to make this a bizarre lovers' quarrel, rather than an expose of illegal activity. That's what they should be reporting." -
@chrisinsilico

..."I'm a eurosceptic. I'm not trying to rehash a remainer argument. Whatever side you are on you have to be for democracy. This is an irreversible change to our constitution. I don't believe in breaking British law. This is too important to screw up."...
"...there now needs to be a parliamentary inquiry. We need to be sure that this is genuinely what the British people want, Not just a result that was bought with money" -
@chrisinsilico
, Cambridge Analytica whistleblower...
... Now questions - Boris Johnson's Dad, Stanley, stands up - "where did this money come from? Did any of it come from Russia?"...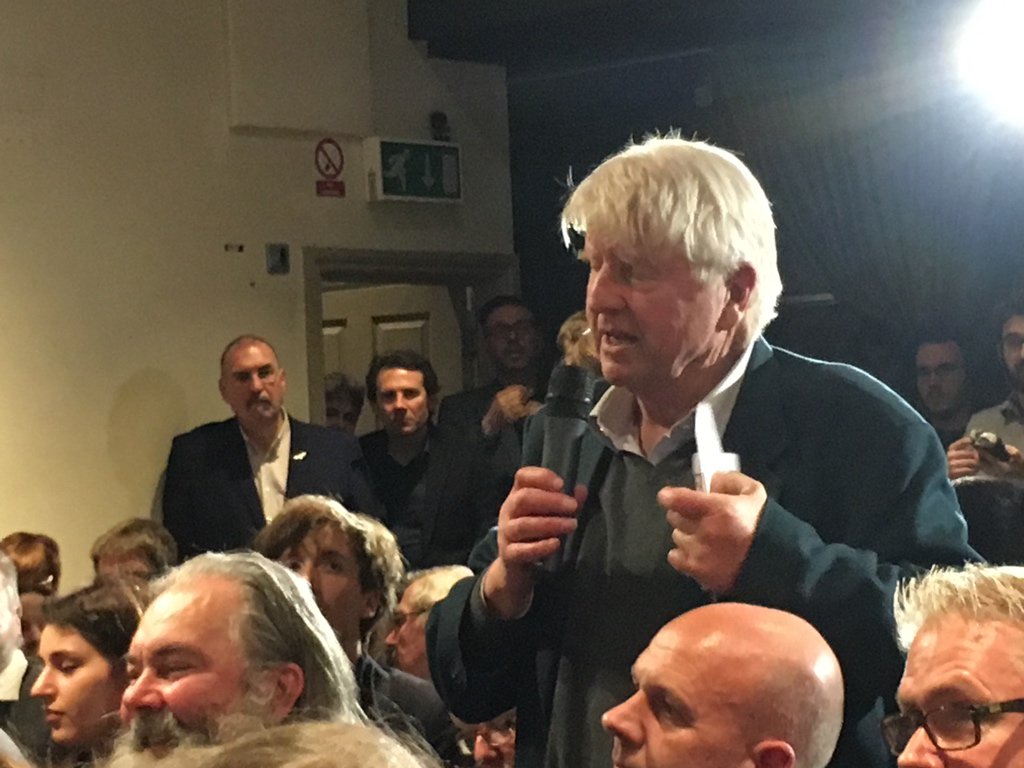 ...Chris says "I don't know specifics on money, what I do know is that several researchers at CA had projects funded by Russia, travelled there. The company regularly worked with companies linked to the FSB. CA pitched their work for the Russians to clients in various countries."
...Next q: did you have evidence of Vote leave working with DUP or veterans for Britain?
Chris explains he saw the evidence of this at AIQ. As well as these two there are several confidential whistleblowers who have provided evidence to electoral commission...
Q: did you see evidence of the 'disinformation' campaigns talked about with Trump campaign also happening with Brexit?

BeLeave's purpose was to present a progressive outlook so they would lose less middle ground voters. So Shahmir didn't see the negative campaigns...
Q: CA claim Chris was only part time, very junior, had no access. Is that true?

A: i was the director of research, I helped set up CA based on my research, I negotiated with Mercer's lawyer about it. Have provided all the evidence of status to guardian and NYT...
Q: but can you actually quantify that there was any impact from cheating?

Well, it's like in sport. If an athlete is caught doping, you don't start a debate about how much the drug helped. You cheat, you're banned. It's the only clear and fair way...
Q: how did the Facebook data help with Brexit?

Chris met Dominic Cummings in autumn 2015. Then Vote Leave had no data. Cummings asked "how can we create the Palantir of politics?"
Chris then couldn't see how they could build that in time for campaign...
... but then suddenly a lot of data appeared. For some of that it seems AIQ were contracted to provide data "by whatever means it takes"
But AIQ is out if reach of british investigators in Canada.
Q: what's the aim of targeted Facebook ads?

Chris says you don't waste money targeting people who are already going to vote for you, you target the others who need to push or pull in some way. Put opponents off voting etc
Q: why have you blown the whistle, and why now?

Chris says first thing is we should encourage people who know about wrongdoing to come forward.
He didn't for a while because after leaving CA they sued him and he had to sign an NDA. Scary to be up against a billionaires lawyers
... then he says that although he's only public now, the process has taken a year. He reported to authorities, before going to Guardian.
He also worked at convincing others to come forward with evidence. This is the end of that process.
He wanted to take time and do it right.
Q: Shahmir, why did you decide to come forward?

There's no one moment. It was gradual. At first he was just being told the claims of illegal activity were just 'remonaing' and People trying to stop Brexit. He was being given official line by staff of cabinet ministers...
... as a 22 year old it took him a long time to get past this from authority figures and realise something bigger was wrong. He realised it was illegal, and the things being submitted on his behalf to electoral commission weren't true.
Then he saw Vote Leave start to do cover up
...he says he voted Leave, but he doesn't care about that now. It's about a democratic system. "This country values queuing! Coming from Pakistan, this country taught me about a system that is right and just. I've seen everything about this country I believed in be stripped away"
..."and now I see the lies and the vitriol - from journalists, from our foreign secretary! Even from Downing Street!
I've thrown away everything I've been doing for two years. But they were using me." - Shahmir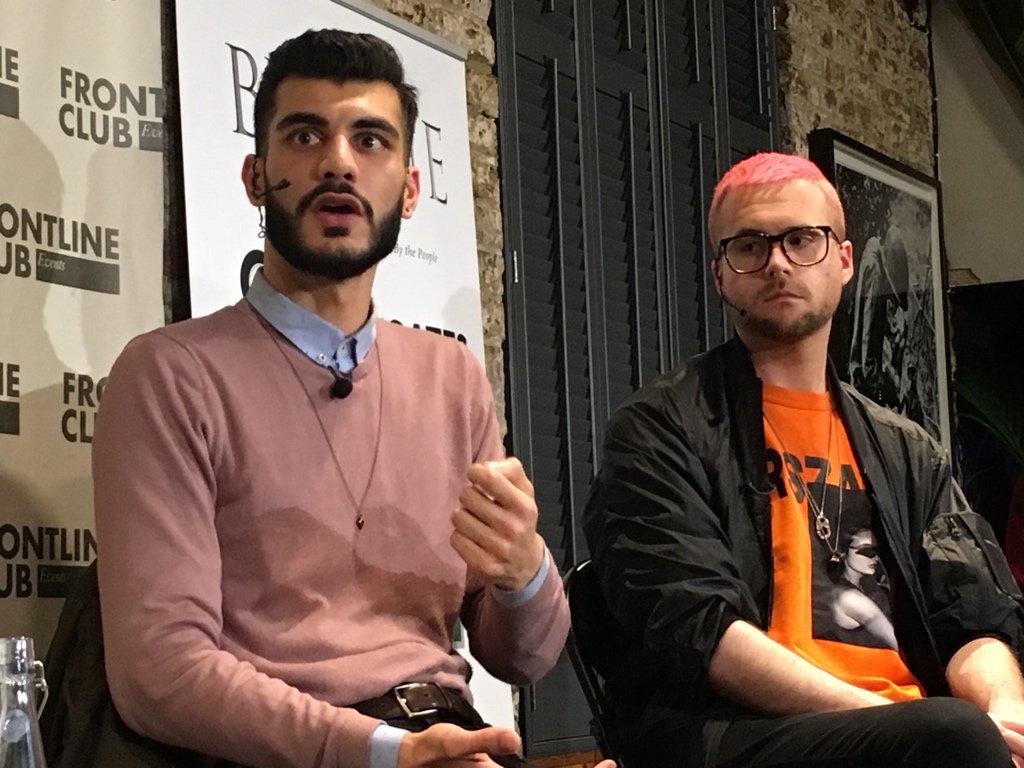 ... and that's the end. There's a long and rousing round of applause for Chris and Shahmir.
Thanks for reading, forgive any typos.
To keep following this story follow
@carolecadwalla
and
@Byline_Media
If you missed the last night, I reported on the two whistleblowers revealing how Cambridge Analytica was involved in Vote Leave's alleged illegal activity around Brexit.

Worth reading to get up to speed ahead of today's emergency debate in Parliament...