(1)
The Southern Border Crisis is not Hurricane Katrina, Jerry Brown is not Kathleen Blanco and President Trump is not President Bush.
Allow me to explain.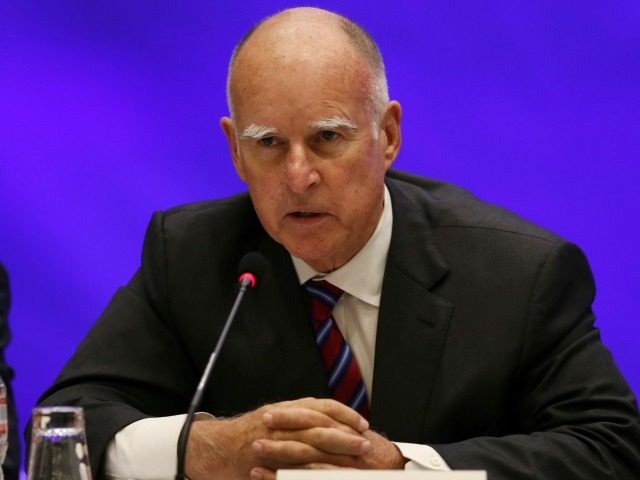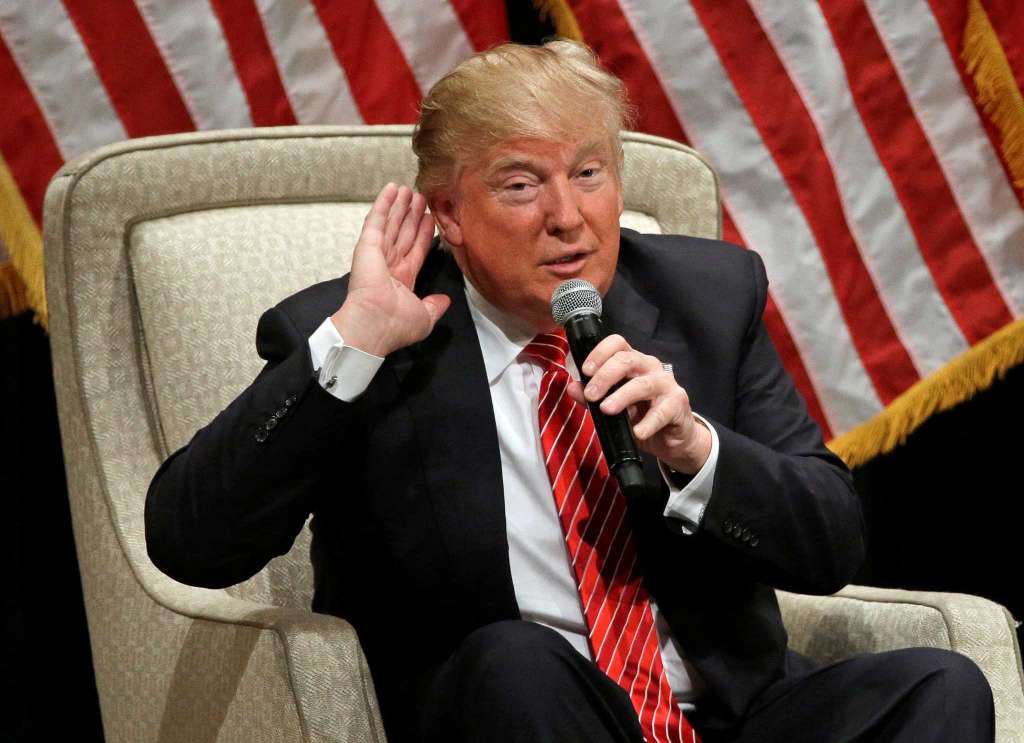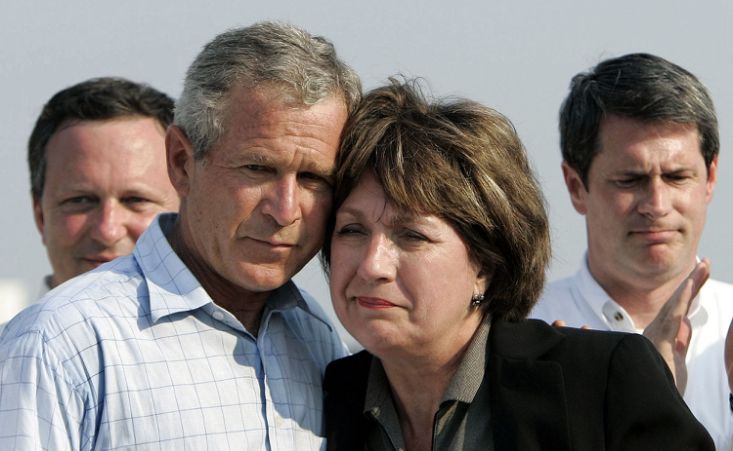 (2)
First, I send my good wishes to former Louisiana Governor Blanco at this time. She was diagnosed with cancer in December 2017 and sadly it is incurable. Please pray for her and her family.
theadvocate.com/baton_rouge/ne…
(3)
Still, she's part of the story I want to tell, since she was Louisiana Gov when Hurricane Katrina hit in 2005. While she did acknowledge her office could have responded better at the time, most Dems still falsely believe the blame for preventable suffering rests with GWB.
(4)
More than 1,600 people died as a result of Hurricane Katrina in 2005. In contrast, 107 people died in the US as a result of Hurricane Harvey in 2017.
Better preparation & response at every level ensured a much lower death toll.
ready.gov/hurricane
(5)
The Democrat false narrative of Hurricane Katrina is that President Bush was too slow in ordering "the response," including ordering the deployment of the National Guard as early as possible.
But Governors have that power and duty, not Presidents.
(6)
The Bush White House called the Louisiana Governor. Repeatedly. Without going into the details, it's clear that insufficient co-ordination and dialogue occurred in time.
When Hurricane Harvey came, the TX Governor & WH acted quickly & cohesively. Lessons had been learned.
(7)
The same kind of thing happened when hurricanes Irma, Maria and Nate came later that year. Multiple states were affected. Everyone had learned a lot in 12 years.
Governors from all over sent their National Guard units to affected states.
(8)
The current Southern Border Crisis isn't exactly the same as a hurricane for the National Guard. The GOP Governors of AZ, NM & TX are clearly willing to deploy their units in support of the rule of law & national sovereignty. We are waiting to see what the CA Governor does.
(9)
It's clear that Brown doesn't share the same commitment to the rule of law & national sovereignty. If he did, he wouldn't support "sanctuary" policies & the other disgraceful things Democrats do. However, Trump has maneuvered his adversary into a corner. As he usually does.
(10)
For a range of reasons, President Bush did not drive home the point in the mind of the public that he had done his best to respond to Hurricane Katrina, the Democrats had a lot more to answer for, and that he and the GOP had been unfairly maligned.
43 =/= 45
(11)
Trump will not let the National Guard border deployment end up like France's Maginot Line with a yawning gap at the Western end. He has thought all of this through.
Governor Moonbeam has a choice. Like Little Rocket Man does.
(12)
As crazy and anti-American as Governor Moonbeam is, he will do as he is told by the "higher ups" in the Democrat party, that is, the many billionaires on whom the party depends for its currently rather modest income. They're a bit smarter.
(13)
I am not saying the Democrat funders are decent people. I'm saying they are capable of seeing the tight corner into which Trump has maneuvered the party. I'm talking about those at the top who are at some risk of indictment once Mr Huber & Mr Horowitz reveal their work.
(14)
Moonbeam will take a hit whichever decision he makes. If he deploys the CA Guard or allows other states to deploy their Guard into CA, his followers will be very unhappy with him. But if he obstructs POTUS in this, all hell will break loose.
(15)
At this stage I'm grabbing my popcorn and will wait and see. It's a relief to know that a GOP President has been down this path before, and that the current one seems to possess a supernatural ability to out-maneuver the worst of his adversaries.
What a time to be alive.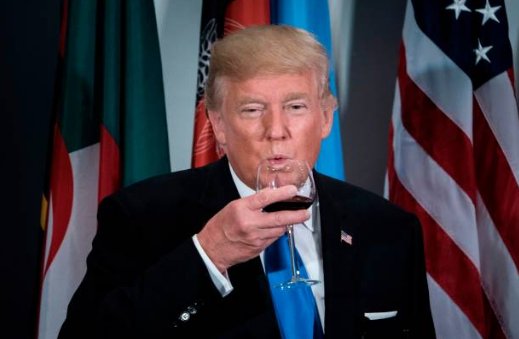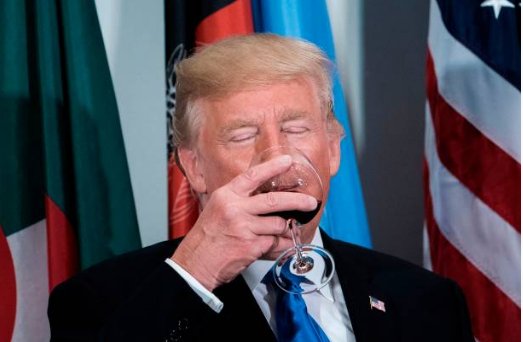 (16)
The 3-page agreement specifying what Gov Brown has signed up for. Designed to appear defiant, while actually not being defiant.
gov.ca.gov/wp-content/upl…
(17)
The Leftist AP is trying to sow FUD (fear, uncertainty & doubt) about the terms of the agreement btwn fed govt & CA state, & some border hawks on the right fell for it. IMO it's just noise, negotiations are ongoing & POTUS will win, as he always does.
apnews.com/e0ef40fbb0404d…
(18)
It pays to keep in mind, most of the existing border barriers are in CA, there's a lot the CA Guard can do to help without Brown realizing he is helping & resources can be moved to AZ to be worked on. CBP agents freed up in NM & TX can be moved to CA. All will be well.
(19)
Brown's recalcitrance leads to a waste of fed & AZ/NM/TX resources, & a fair amount of inconvenience, but isn't a show stopper. There's countless levers POTUS can pull to "influence" him. Plus, not very bright, since Ds don't need merit, to progress.
(21)
Public humiliation of Jerry Brown over the National Guard border deployment, Strike #2:
(22)
Sec Kirstjen Nielsen closes the deal. Strike #3: