To that point. it is also, IMHO, about Character and Leadership ...
🔸about the ability to achieve those same policies
🔸the fight in the person
🔸the aptitude for achieving within a group
I may not be saying this very well, but these things matter.
Really?!!
[I'm going to bring this back into the convo thread]


So .. REALLY ?! Come on now. Here's a little of what
#Bernie
achieved as an Indie in Congress DURING that period..

HERE is where you can see a LONGER list of
#Bernie
's work in Congress.
This does NOT include the fact that he is a Dissenting Voice of Reason in many votes and discussion in Congress.
pplswar.wordpress.com/2015/11/11/wha…
Here is a reminder again of
#Bernie
's Legislative Impact on people's lives just during that period you mentioned.. 2008-2010- ish.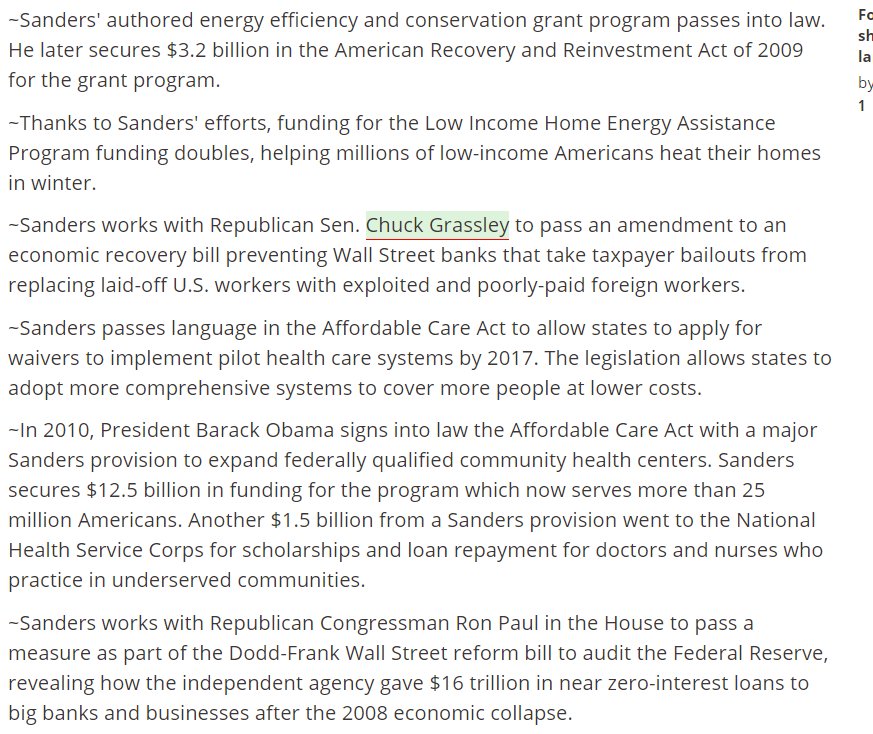 Just in case anyone missed the fact that Bernie works for We the People ..here is another snapshot of 2009...


So, let's not forget WHY we liked
#Bernie
BEFORE he came out to run for President in 2015.
#Bernie2020
is for real reasons.